Broleur's best cycling cafés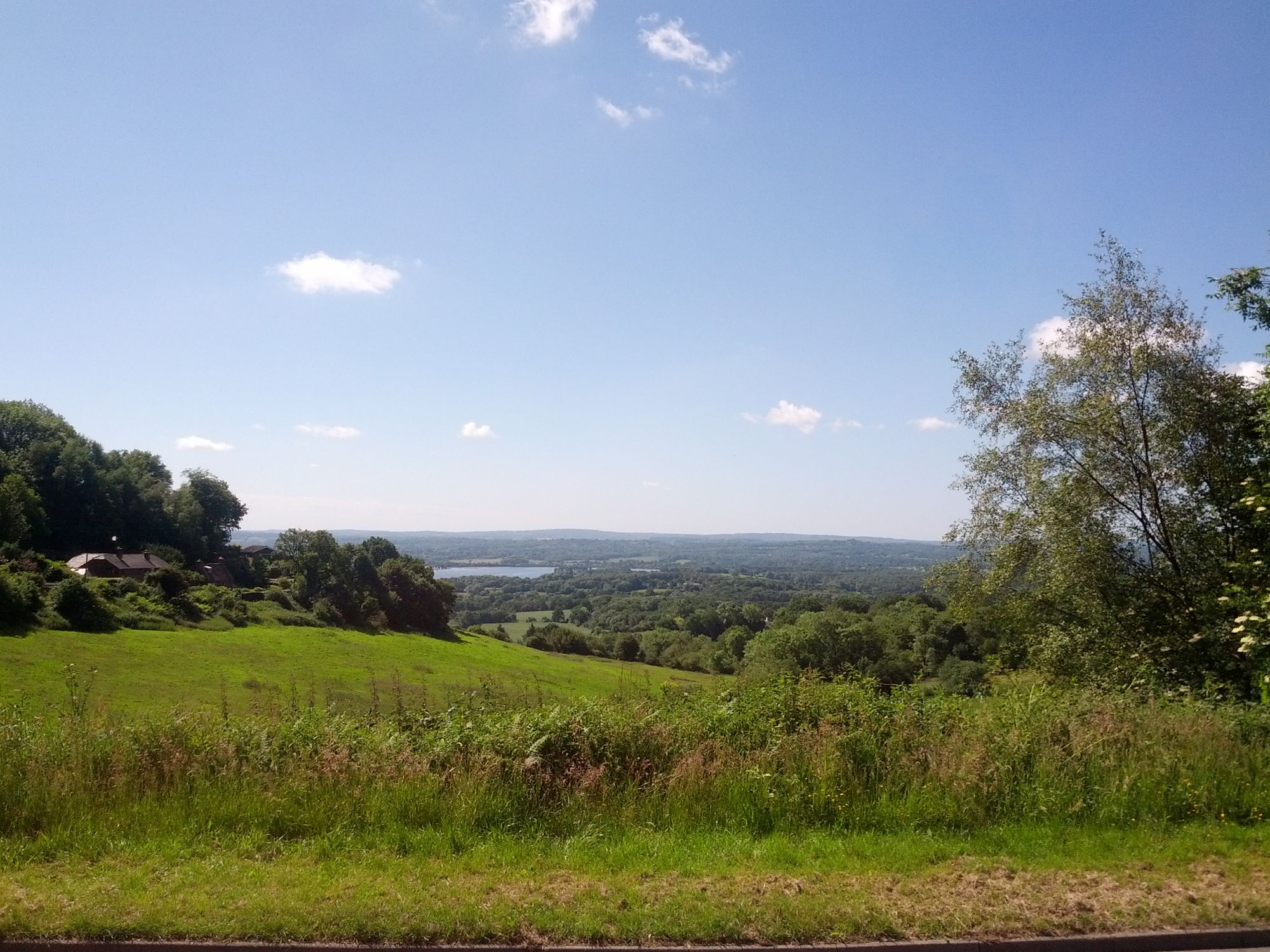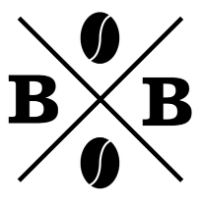 The inaugural Broleur Best awards
It's that time of year. Tensions are high chez Broleur and responsibility weighs heavy. Knowing one of these eagerly-awaited and much-coveted awards can make or break a cycling café, our expert panel debated the contenders over several long nights and some heated email exchanges.
Naturally, the pit stop is an integral part of any Broleur ride. An opportunity to refuel, to get that extra burst of energy for the next stage of our parcours. But also a chance to stretch weary legs and achy backs, to discuss the ride, assess our strategy, pore over stats and, most importantly, to indulge in guilt-free eating and drinking.
With countless cycling cafés springing up all over the country, it was nigh-on impossible for our judging panel to review them all (although we wouldn't mind trying). Give us your recommendations on our Facebook page or tweet us @broleurcc and we'll do our best to visit (unannounced and incognito of course). Or if you feel your café should be on the list, drop us a line. Gratuit coffee and cake may well see you make next year's shortlist.
Best Rendezvous: Café St Germain, Crystal Palace
This just happens to be Broleur's usual meeting place, near Crystal Palace Park, for a pre-ride double espresso - and pastry for Bunteur - before we head out to the Kent Alps.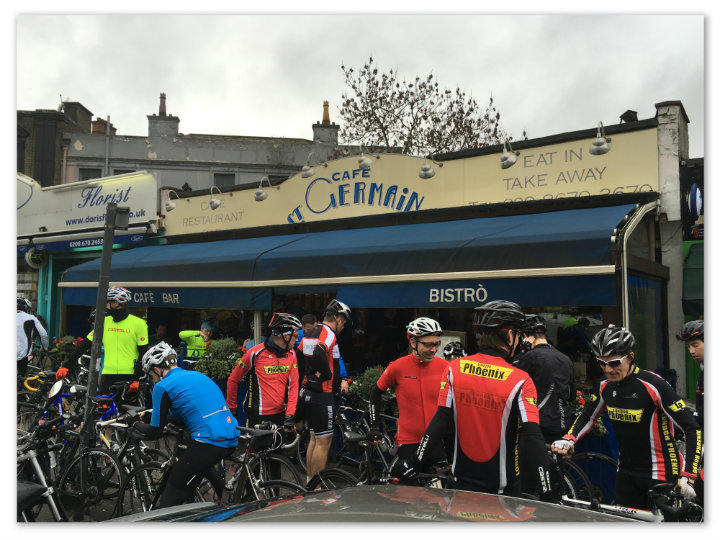 It's a cyclists' enclave early on a Sunday, with the riders of Dulwich Paragon and Brixton Cycles facing off; Imperial stormtroopers versus the Rebel Alliance. It's lovely to sit outside with the sun on your face in summer and a test of fortitude when it's cold in winter, especially for Bunteur, who refuses to buy leg warmers.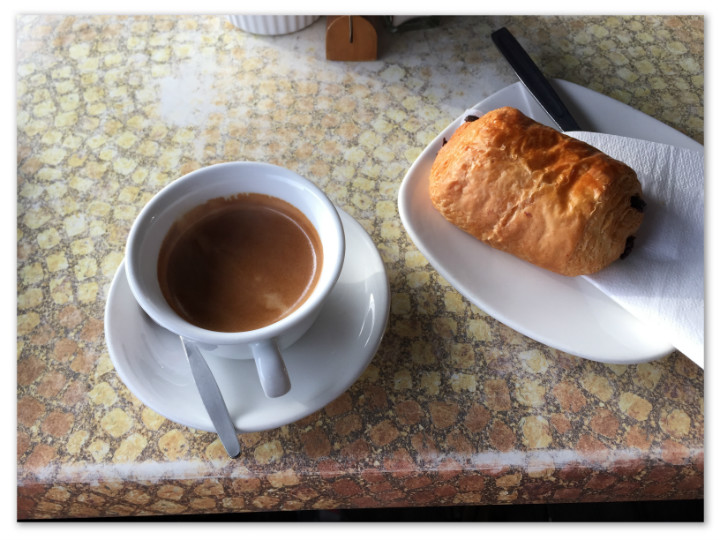 The coffee is good and the pastries nicely warmed in the oven - a perfect start to a long day in the saddle.
Best Pit Stop: Cadence, Crystal Palace
Just across the junction from Café St Germain is Cadence, an all-in-one cyclist's dream.
A relatively newcomer, it sits atop Anerley Hill - a nasty little tester for tired legs - and combines a café with shop, bike repairs, bike fitting, fitness testing and indoor cycling studio. It even does pilates classes.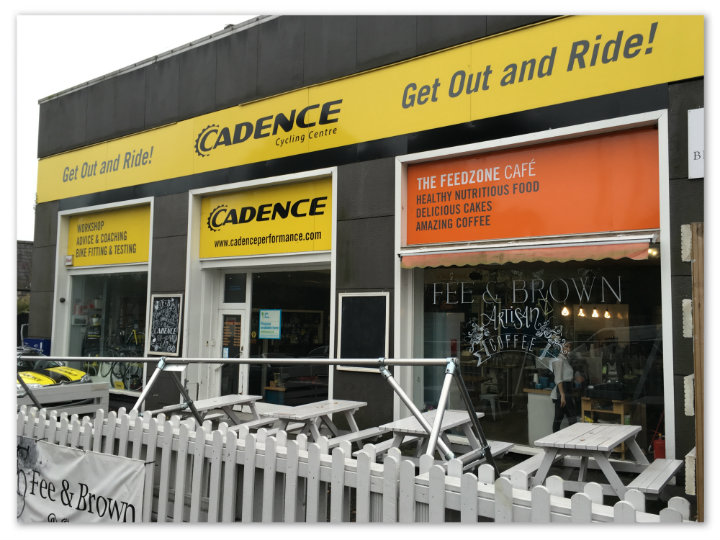 So if you've forgotten to pack spare inner tubes or need to get supplies, this is the place to go. It also has big TV screens, making it a fantastic venue for watching the Grand Tours and the Classics.
Best Park Café: Roehampton Gate Café
The launch pad for Broleur's three-lap challenge[1] of Richmond Park. It can get very busy with cyclists queuing up for coffee and flapjacks ahead of a leisurely circuit or club ride out into Surrey, but that can be avoided if you get there early enough. Just watch out for the crows stealing your food if you choose to take advantage of the outdoor tables.
Best Coffee: Artisan, Putney
Not far from Richmond Park, on the Upper Richmond Road is this delightful coffee shop, where cyclists mingle freely with the yummy-mummy crowd of Putney.
It can be packed with pushchairs and Macbook Airs, but the sausage bap+cake+flat white combination is hard to beat and worth waiting for. If you have big enough pockets you can even leave with a bag of their freshly roasted coffee beans.
Best Cakes: Deli di Luca, Westerham
In a hotly-contested category, the Broleur judges had no option but to make repeated visits to whittle down the cafés on the shortlist. No easy job.
When you arrive in the village, ignore the dubious charms of the Costa and instead go 10 yards across the road to this independent café. You're in for a treat.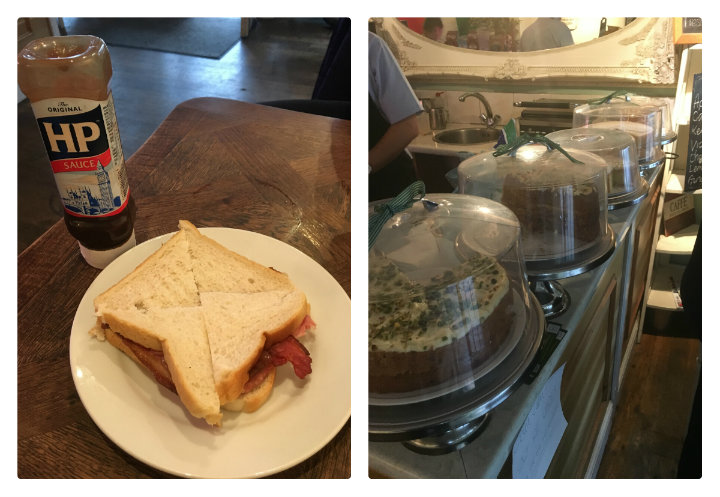 The coffee is good but not incredible. What really separates Deli di Luca from your average feed station is the array of sweet treats available. Broleur can heartily recommend the chocolate cannolis and lemon cream puffs, which will give you an instant energy burst.
It's like a wizard's touched my tongue with an energy spell.
Best View: Ide Hill Community Shop
From Westerham, head to Brasted, take a right and prepare your legs for Toys Hill. It's a long climb but a reward awaits you nearby. Not necessarily for the taste buds, but a feast for the eyes.
The Ide Hill Community Shop doesn't have the best coffee - it seems to be of the push-button variety - nor does the microwaved bacon roll fill your heart with glee, but what it does have is one of the most beautiful views of south-east England, looking out over the Bough Beech Reservoir.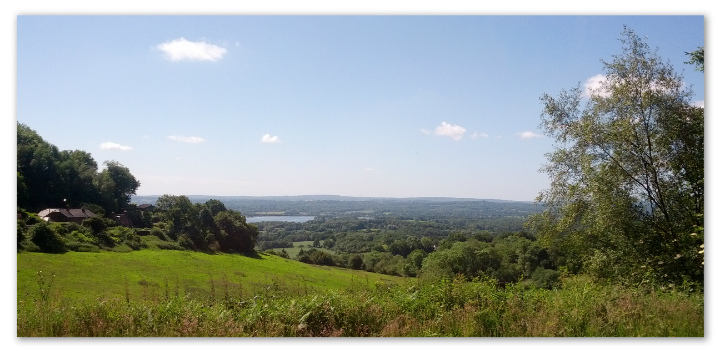 And if you've always been intrigued by your parents' tales of shivering childhood trips to an outdoor privy... try slipping your bib tights off the shoulder in the neighbouring loo on a cold winter's morning.
Best Bikes: Maison du Vélo, Reigate
Having risked both well-being and sanity by cycling down the A217 to Reigate from London, our judges desperately hoped the Maison du Vélo would be worth the ungodly trek. They weren't disappointed.
An absolute treat. We felt like we'd died and gone to vélo heaven.
Friendly staff, complimentary bike stand, velvety flat white and a slice of lemon drizzle cake that dissolved on the tongue.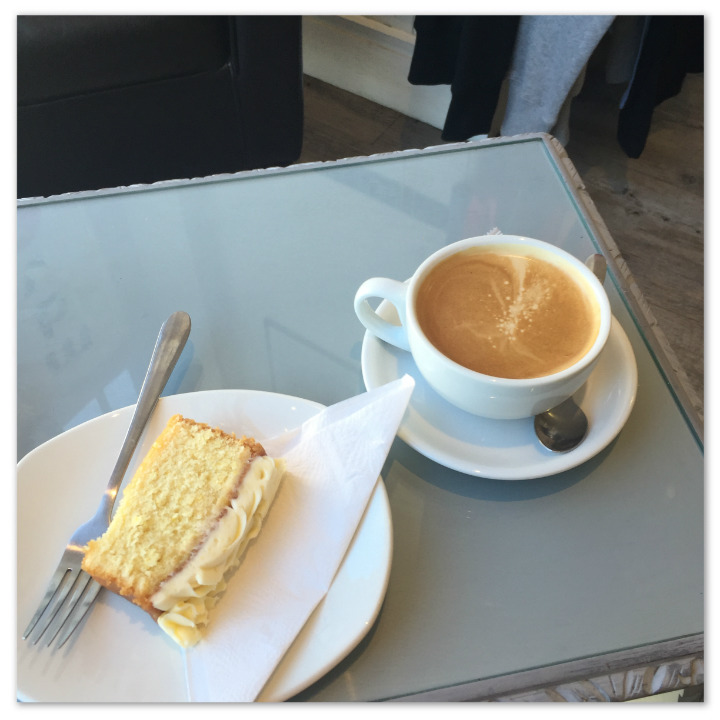 On top of all that, it's also a top notch bike shop stocking brands like Colnago, De Rosa, Merckx, Scott and Cervelo. If you're riding out to Box Hill, it's a highly recommended diversion.
Best Breather: Box Hill Café
Talking of Box Hill, let's not forget the café at the top, once you've enjoyed the climb on the smooth-as-silk surface of Zig Zag Road, tracing the wheels of Olympian predecessors. On a summer's day, you don't even need to go inside (although it's worth it if you want to skip the queues).
The coronation chicken sandwiches are always a good call, while the coffee will pep you up for the speedy descent back into London. The view as you leave the café is also superlative.
Best of the Best: Vélo House, Tunbridge Wells
Our judges loved the Vélo House. From its free bike locks to its shop upstairs to its repair shop in the back to its delicious bacon sandwiches (with the all-important brown sauce in bidons - a nice touch).
If you haven't yet visited the Velo House, do so immediately.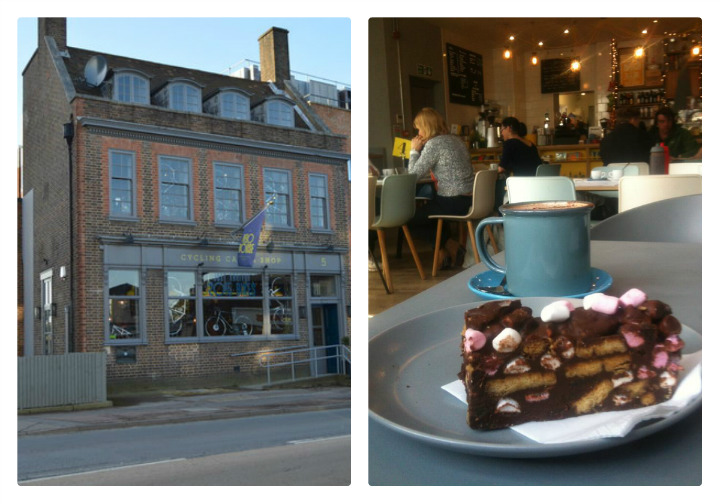 They loved the way you can refill your own bidon from the tap; loved the fact it has Meantime Pale Ale on tap; loved the big TV screens showing cycling; loved the maps and suggested routes pasted on the tables. OK, OK, you get the gist.
Post-ride bevvy anyone?
Broleur would certainly not suggest you drink and ride, but if you fancy a couple of swift ones to toast your achievements, then here are two great boozers where you can numb the pain in your legs. Just remember to get the train home.
Best Ale: North Laine Brewhouse, Brighton
This is a beer lover's paradise with a bevy of local ales (some brewed in-house) and some cheeky little numbers from around the world.
The food also comes in substantial quantities and, after cycling all the way from London, our judges were happy to go large with a clear conscience.
Best Belgian Beer: The Belgian Café
Cycling, Belgium and ridiculously strong beer go together like clowns and crying babies.
So if you manage to make it all the way down to Eastbourne, you should indulge in all three here, overlooking the English Channel.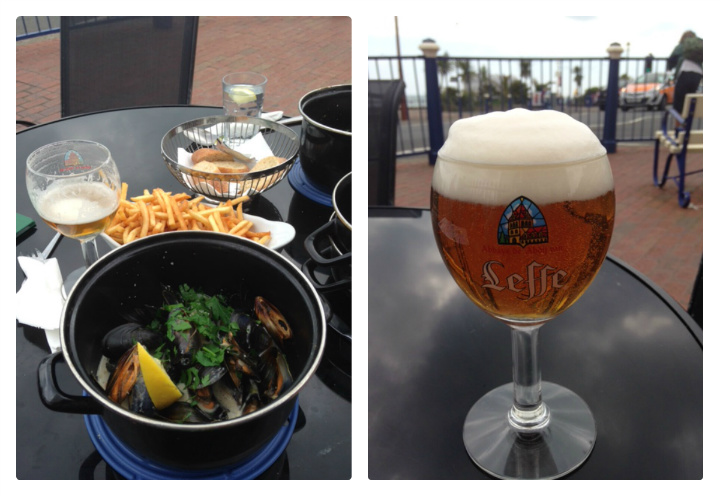 Get a taste for Flanders by ordering some mussels and frites, washed down by an ale that's close to double digits alcohol percentage-wise, then sit back and let out a contented sigh.
---
The aim of the three-lap challenge is to do it in an hour. When Broleur first began cycling together, our shameful time was more than 76 minutes, but that has now been gradually whittled down to 56.56. Although the effort involved did make Bunteur throw up his crunchy peanut Clif bar afterwards. ↩︎