Quebrantahuesos Granfondo
The Quebrantahuesos Granfondo straddles the Spanish and French Pyrenees. Over 200km long with more than 15,000 riders, the "bone-breaker" is Spain's biggest amateur cycling event.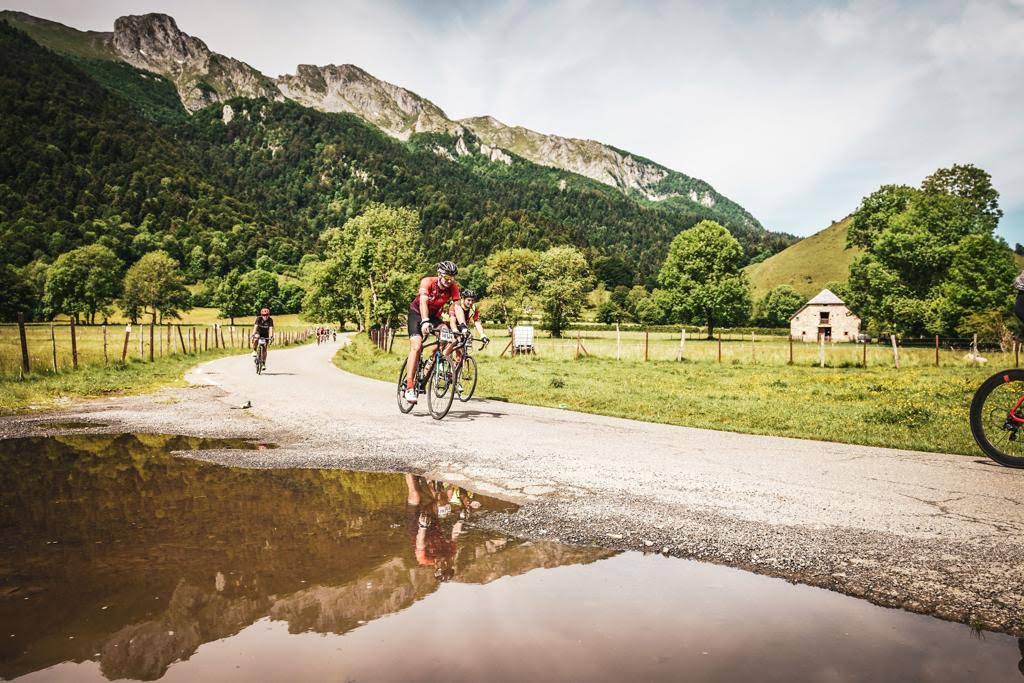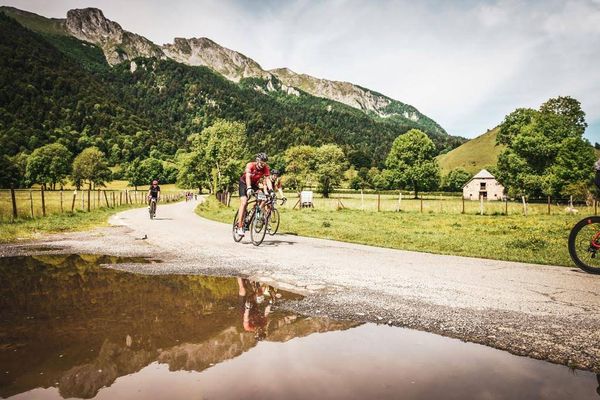 You must know the feeling. There was a song stuck in my head - on a continual, irritating loop - as I lined up for the start of Quebrantahuesos. I tried to quickly swap it for the Rocky IV soundtrack but my brain was having none of it. The son of a bitch was dug in like an Alabama tick.
"All by myself. Don't wanna be, all by myself, any more"
On the bright side, at least it was the original Eric Carmen version rather than Celine Dion's...
It wasn't meant to be this way. There were supposed to be two of us waiting to hear the starter's gun in Sabiñánigo, near Jaca, in northern Spain. I'd be anxiously fidgeting around, doing what can only laughably be described as stretching; he'd be looking round for a café and a double espresso. We'd cross the timing mat together, steeling ourselves for the climbs to come and already dreaming of cold beers. But it wasn't to be. I'd be going it alone.
Quebranta-who?-esos
It's hard to pinpoint the exact reason why Quebrantahuesos – which we shortened to QB for texting convenience – had been on our sportive 'bucket list' for a good few years. Maybe it's because we'd never cycled in Spain before and it's on closed roads. Maybe it's because it's the biggest sportive in the country with over 11,000 riders, yet remains relatively unknown in the UK with only 100 or so Brits taking part. Maybe it's because we enjoyed the excellent Cycling Weekly review of this "absolute monster". Maybe it's because it has two unremitting climbs in Somport and Portalet, at 26km and 28km respectively. Or maybe it's because I'm a Londoner... sorry, got carried away there.
It's probably a combination of all of them but the "bone breaker", named after the ospreys that soar above the Pyrenees, definitely had a certain mystique.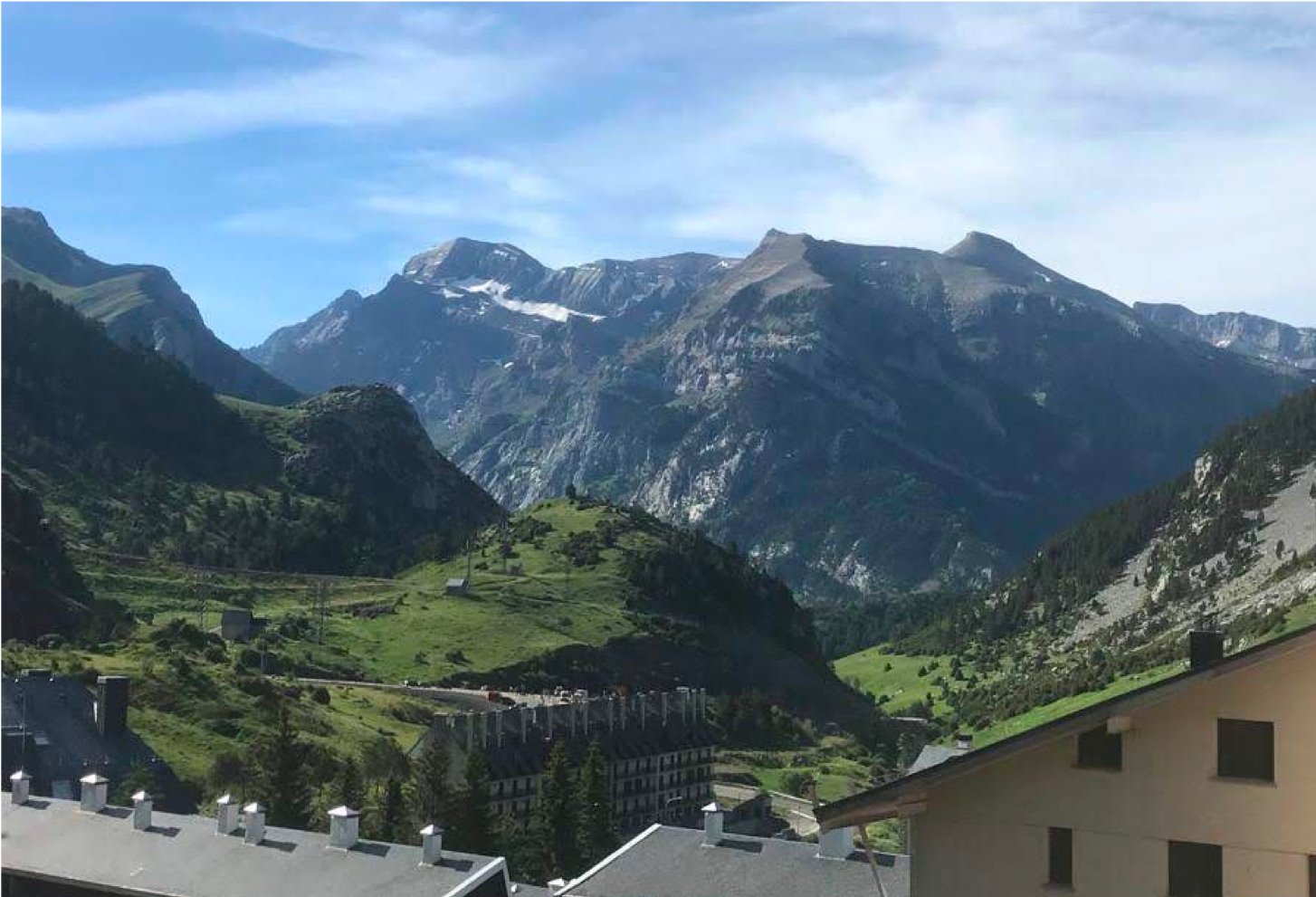 Calling in the experts
Plan A went out of the window when we failed to get places through the lottery. Don't bother watching the draw live (as we did), it's not exactly a televisual extravaganza. I've had more excitement examining the contents of my belly button. They draw one number and the next 11,000 people are in, done. With our flights already pre-booked, we needed a Plan B... and fast.
Sports Tours International came to our rescue. We'd travelled with them before for the Marmotte, so knew we'd be getting plenty of bangs for our bucks, including the all-important guaranteed places and airport transfers - very handy considering Jaca is 140km away from Zaragoza.
At the airport on the Thursday, we met our amiable Sports Tours hosts, Mick and Howard, as well as a six-strong group of mates from Enfield Blokes CC who'd also signed up to have their limbs shattered. Genial chaps with admirable palmares, including the Maratona  a staggering four times.
Top tapas
We stayed in the four-star Hotel Oroel, a stone's throw from the Citadel and a Geoff Capes stone's throw from the quaint old town centre of Jaca. It's a great place to base yourself if you're considering the QB.
'Go hard or go home' is my mantra where food is concerned on our Broleur trips abroad, so I found the No1-rated restaurant on TripAdvisor, La Tasca de Ana, and we gorged till we were distended-stomach full. The rodolfitos are an absolute must. We expected to be hit hard in the pocket when the bill arrived but it was a chucklingly-cheap 40 euros. Well worth a repeat visit.
Sock it to 'em
The excitement was building as Sports Tours ferried us to register at the Quebrantahuesos expo in Sabadabbadingdong, as it became known. And it reached a crescendo when we purchased matching socks and headbands to go with the jersey. Who doesn't love a bit of colour-co-ordinated stash?
Admittedly, the feeling became a diminuendo when I realised I'd left my passport at registration but it was soon safely recovered (God bless the registration volunteer's souls). It then turned to mortificado when our gentle afternoon warm-up ride confirmed the other brother wouldn't be able to take part.
Myofascial pain syndrome (that's sore legs in layman's terms). It's horrible. It's f***ing terrible to be honest (sorry for the language, Mum). We both suffer from the genetic condition (thanks Dad!). It comes and goes, but when it hits it's excruciating. There's no way you can ride a bike, let alone do a 200km sportive with 3,500m of climbing. Desperately disappointing for Steve, gut-wrenching for me.
No need for alarm
I have the morning down to a fine art these days - after setting alarms for 4.45am, 4.55am and the 5am red alert - as you can see here:
4.30am - Wake up after sleepless night, nervous about missing alarms.
4.31am - Cancel all alarms.
4.32am - Put on shorts and T-shirt with the silent stealth of a trained assassin.
4.35am - Go down to breakfast to see if they've opened early. Pace up and down impatiently until it opens.
5.00am - Choose table alone and drink as much coffee and cram face with as many doughnuts, pastries, croissants and pain au chocolats as humanly possible in 15 minutes. Simultaneously visually assess and feel intimidated by every other rider that enters the breakfast arena.
5.15am - Return to room, get into carefully prepared kit within five minutes. Immediately regret not taking longer at breakfast.
5.20am - Whisper 'In manibus ignem' to sleeping other brother, then meet Sports Tours guys for pick-up 25 minutes before schedule at 5.45am. Can't be late - maybe they'll come early...
5.45am - Sports Tours team arrives, bang on schedule.
There wasn't much banter between myself and the Enfield Blokes on the way to a mist-covered Sabadabbadingdong for the start. Not wanting to intrude on a group of mates, the prospect of a 200km solo ride up and down three mountains didn't make me feel particularly chatty. I felt a bit overawed by what was in store.

Radioing in
Except it turned out I wouldn't be alone. Far from it. I'd have the other brother, sister, mother, soigneur (wonderful wife) and daughter all in my ear thanks to a new bit of kit from Race.Radio that we were testing.
No need to stop and check the phone for well-wishing texts or words of encouragement, or fart around trying to WhatsApp the Sports Tours back-up crew. I could hear and respond to everyone thanks to the push-button tech. It made a massive difference to my normal sportive experience. As if the family were right by my side.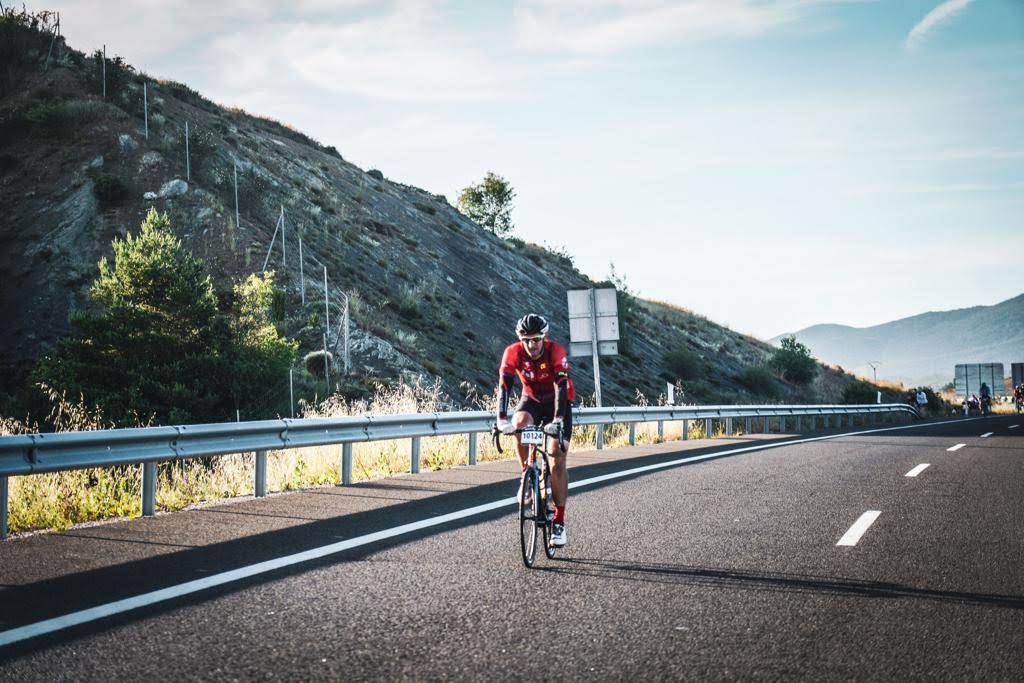 For the flat opening 20km, I decided to adopt the same strategy we used for the Granfondo Stelvio Santini i.e. don't get sucked into a fight you can't win. With such long climbs ahead, I wasn't going to waste any energy early doors. If I got pulled along by a train of riders, all well and good; if I was spat out the back, I wasn't going to chase. It made me grimace both physically and mentally when I was continually overtaken but I knew the real battles would be fought on the slopes of Somport, Marie Blanque and Portalet.
It's hard to know you've truly started on the Somport as it's such a gentle climb, albeit a 26km-long gentle climb. There's nothing much to write home about for the first half of it, although the locals were already out in force to cheer riders on despite the early hour.
The second half, though, when we turned off the main road with speakers pumping out U2's 'Vertigo' (thank God, my brain now had a song to replace 'All by myself') was when the views went from about a Level 4 to a Level 8. Snow-specked mountain peaks emerged, the gradients rose, the sun shone, and arm warmers were rolled down to wrists. Cycling life was good.
It's roughly 45km from the top of the Somport to the start of the Marie Blanque. All downhill. It's not particularly technical, in fact at times it's necessary to pedal to achieve maximum velocity, but it's fast. So very, very fast. And it's glorious. And the views are stupendous. So stupendous in fact that it's easy to take your eye off the ball and overcook a corner.
What started off as the odd ambulance siren suddenly became a steady stream. All in all, I think I counted at least 20 throughout Quebrantahuesos, a stark reminder of the need to focus on the road ahead.
Blanque looks
Compared to the descent towards it, Marie Blanque doesn't have too much going for it. It doesn't get above the tree line so there's not much to look at other than the rear end of the person in front - and good luck trying to get around those 'tocks as the road really narrows.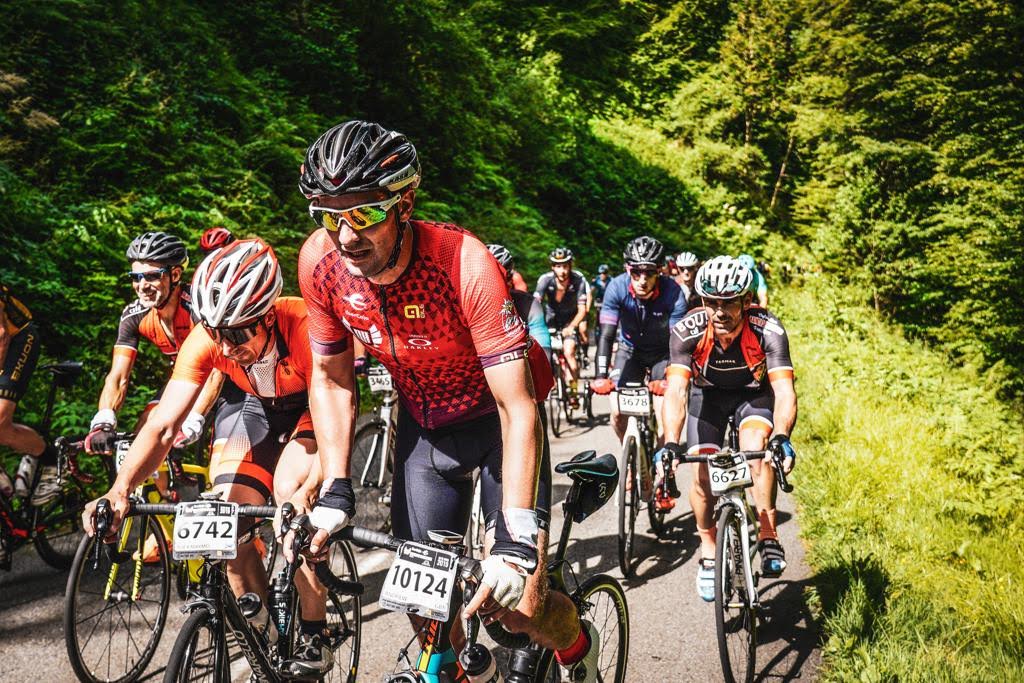 It's a 9km climb but easy-peasy until the last 4k, when it opens up a six-pack of whoop-ass. It reminded me a bit of the Mortirolo - a seemingly never-ending grind of above 10%. The first 'walkers' of the day were sighted.
Weak thoughts started to infiltrate. Should I just rest at the next corner? But then I remembered the Tour de Yorkshire, dotting a foot down on Hartwith Bank when just another 200m of gumption would have seen me over the worst.
No, I wasn't going back to that dark place. It was slow going but the summit was eventually reached and the beautiful descent, complete with cows from the Milka chocolate wrappers, more than made up for the ugliness of the climb that preceded it.
Rocket man
I'd had loads of lovely messages from the family over the radio but things went to a whole new level once I hit the big one, Portalet. It was one message that sparked it all off. Just two simple words I heard loud and clear from my four-year-old daughter: "Love you!"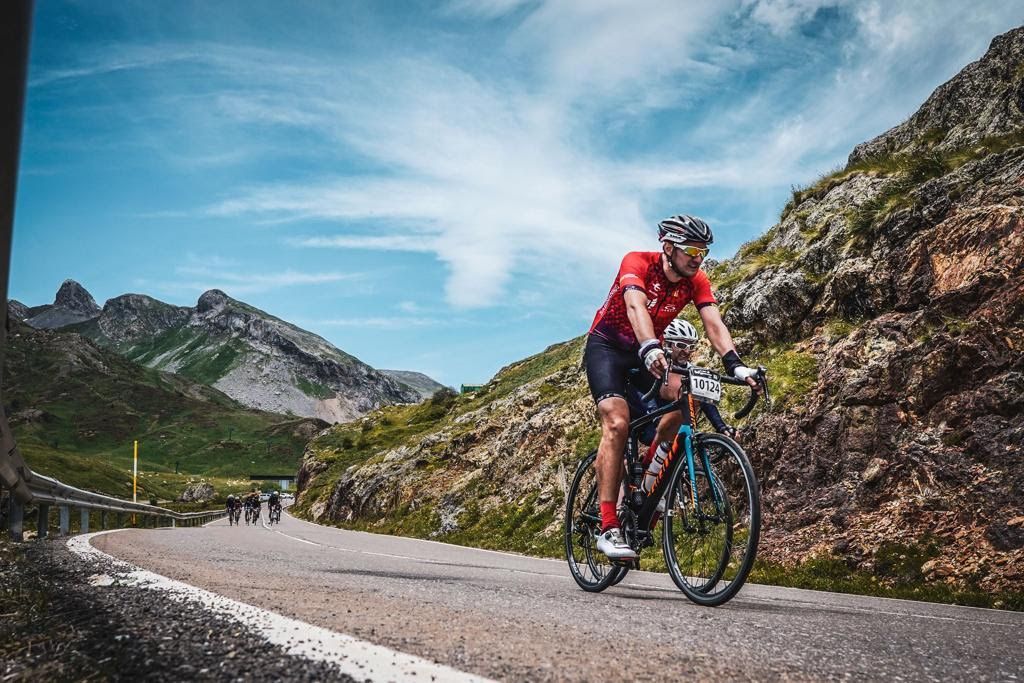 Tears filled my eyes. Honestly, it was as if someone attached a jet engine to my bike and poured rocket fuel down my throat. I have never pedalled so hard in my life. I wasn't just going to make it up Portalet, I was going to demolish it - and the same went for anyone who got in my way. It got personal. I was completely 'in the zone'.
Each successive message of support was another log thrown on the fire fuelling me up the 28km ascent. That and the views. Gee whizz, it's one gorgeous climb. It has pretty much everything going for it. Rivers, waterfalls, forests, gorges, bright blue lakes, reservoirs, bare mountain peaks, we'll throw in a bit of snow too, picture-postcard villages, a mighty great dam, a funicular railway, pothole-free roads, the occasional downhill bit... you want it, we got it.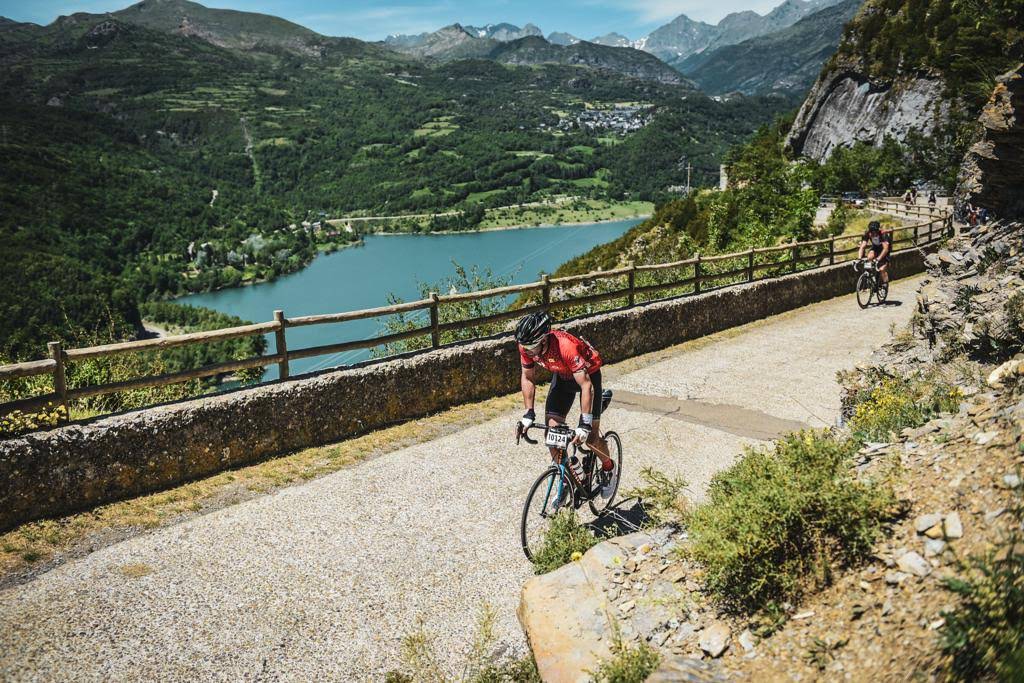 It was amazing. Well, it was amazing until the furnace started to burn itself out with 5km to the summit. It's not steep but Portalet is so damn long. So very, very damn long. The mercury rose above 30 degrees and I was running low on agua. Flames reduced to glowing embers.
A truck carrying huge water tanks by the roadside saved my sizzling bacon and gave me the impetus, along with a good few shouts of support from onlookers, to get over the top.
Like it or lump it
There was just one major climb to go, the Hoz de Jaca. Just 2km long but more than 10% the whole way. It's deeply unpleasant for exhausted legs, despite the nice view of the reservoir shimmering in the afternoon sun to your right. With the inflatable arch signposting the end of the climb came a wave of relief. I was going to complete Quebrantahuesos.
The countdown begins
Soon enough, the signs for Sabadabbadingdong appeared, so I'll turn you over to Race Radio for the final blast to the finish...
Andy (me) "13k to go."
Steve (OB) "Come on mate! Think of that beer. Think of that cold beer. There's a big, cold, frothy beer waiting at the finish for you."
Soigneur and daughter "Go on, Daddy!" "Go on, honey! Very proud, love you!"
Motheur "Come on Andrew. You're doing so well, I'm so proud of you. OK, love you."
Me "9k to go!"
OB "In the drops now, mate! Pushing a big gear! Come on!" Other brother
Soigneur and daughter "Blast it, honey! Blast it!" "Blast it, Daddy!"
Sisteur and Motheur "The family's all here gathered round the phone - keep pushing!" "And Grandma!"
Me "In the town now, coming up to the finish hopefully really soon. Aaaaaaargh! Come on!"
Other brother "Empty the tank, mate! Empty the tank!"
Soigneur and Daughteur "Finish strong! Go, go, go, Daddy!" "Go, go, go, Daddy!"
OB "We don't have a visual yet - but he's coming in soon! Dig deep, Andrew! Dig deep!"
OB "Oh, we've got him! We've got him! He's in! He's grinning! He's shot but he's grinning!"
Daughteur "Well done, Daddy!"
Dos cervezas, por favor!
I can't begin to tell you just how good it was to see the other brother at the finish. And I can't begin to tell you just how good those post-QB beers and dish of paella tasted. Although I'm sure you can imagine.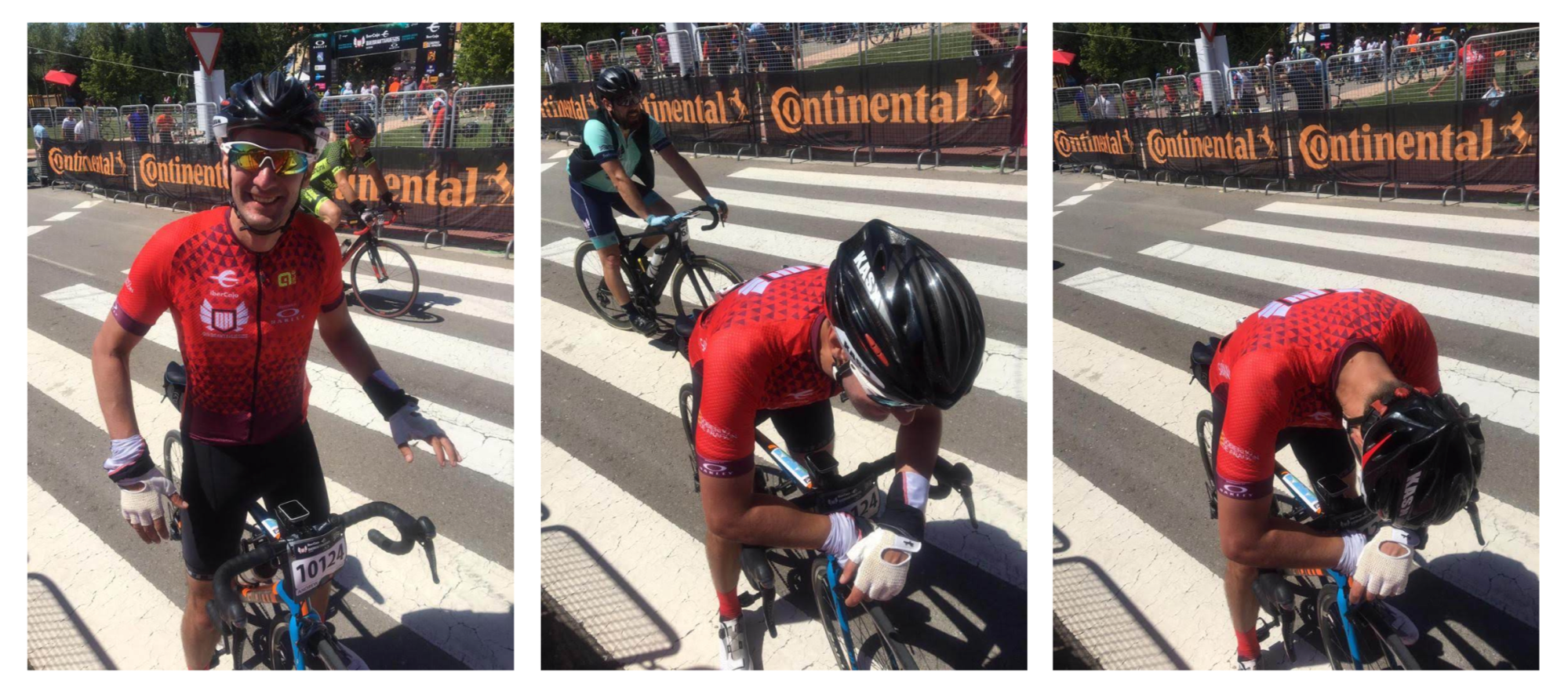 The other brother
It's the end of the 2012 Champions League final. Chelsea have triumphed over Bayern Munich following extra time and penalties. Hang on, John Terry's on the pitch? And he's dancing around holding the trophy in that way only footballers holding trophies can dance. In his full kit. But he didn't play, did he? In fact wasn't he suspended? New meaning was invested in the term "full kit wanker" #fullkitwanker. Never has the epithet suited anyone more. Until...
It was lonely waking up in the hotel alone. Walking around the deserted streets I felt like the lame kid left behind in Hamelin after the pied piper had led all the children out of the town. I took a stroll around the citadel - mercifully pain-free - then sat by the hotel pool, tortured by the thought: could I have done it? Could I have overcome the discomfort like on the AGR?

After our first exchange on Race.Radio I knew I had to be at the finish to cheer my bro over the finish line. And with the roads from Jaca into Sabiñánigo closed to traffic, the only way in was by bike. Fortunately, it was all fettled and ready to go. But what to wear? New red socks: no-brainer. The red Quebrantahuesos jersey? Not for now. It was rolled and discreetly tucked into a jersey pocket.
Despite the ibuprofen, paracetamol and even some tramadol prescribed for the dog's cruciate ligament injury, the 18km ride was agony. I rode most of it with one leg, the other unclipped and hanging impotent.
The only consolation came from knowing I'd never have completed the full course. The course that I unwittingly found myself on, shamefully acknowledging the sympathetic shouts of encouragement from spectators. I actually crossed the timing mat to post an official gold medal-earning time of 7hrs and 15. A full hour ahead of the other brother. Awkward.
I reached for my back pocket and started to unzip my white jersey, then stopped. Despite the results of my impromptu twitter poll being in overwhelming favour of going #fullkitwanker I just couldn't. It wouldn't be right. Only one brother had earned the right to wear the official jersey.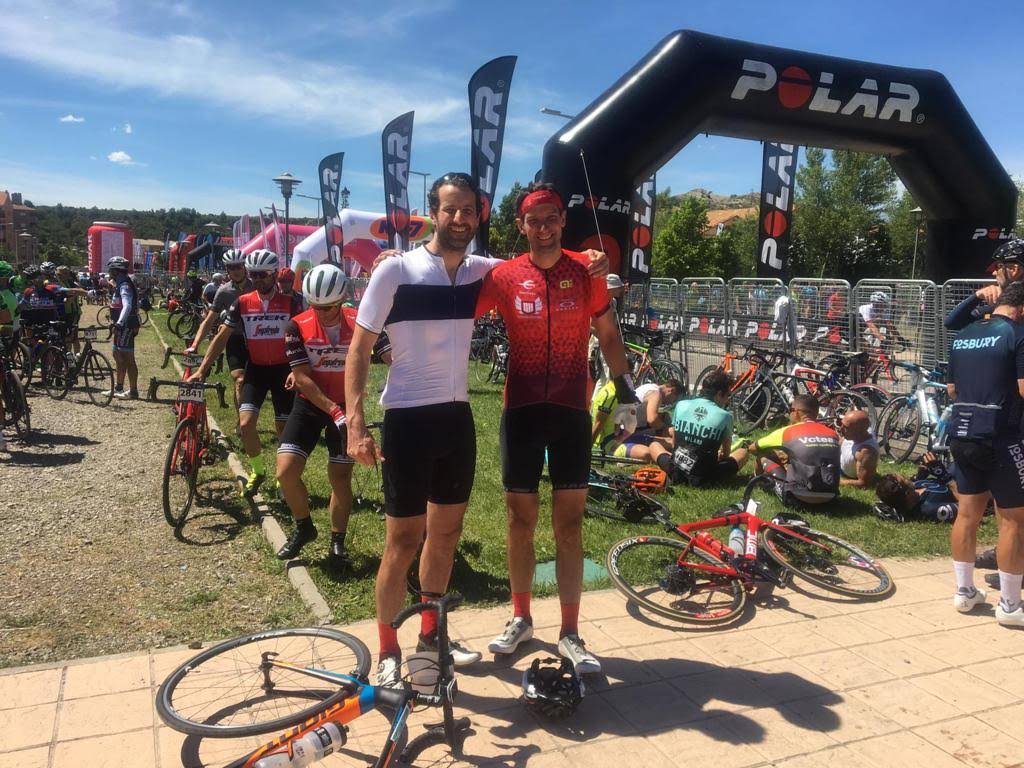 Check out our Facebook page and follow us on Twitter @broleurcc