The Richmond Park Pretzel
An alternative to traditional laps, a Richmond Park Pretzel involves cycling three mini circuits anti-clockwise, covering every one of the park's roads. It's a snack-sized cycling revelation.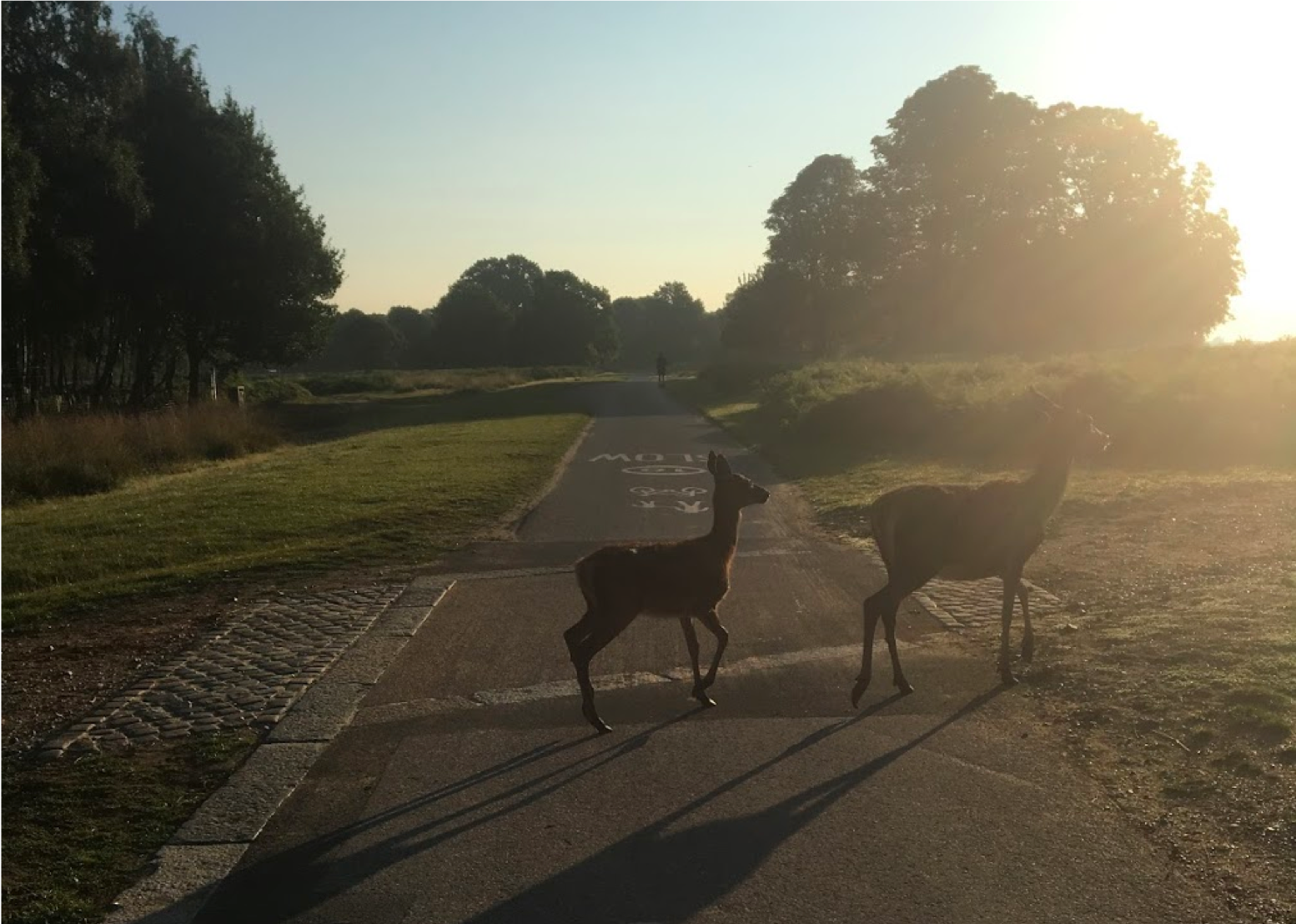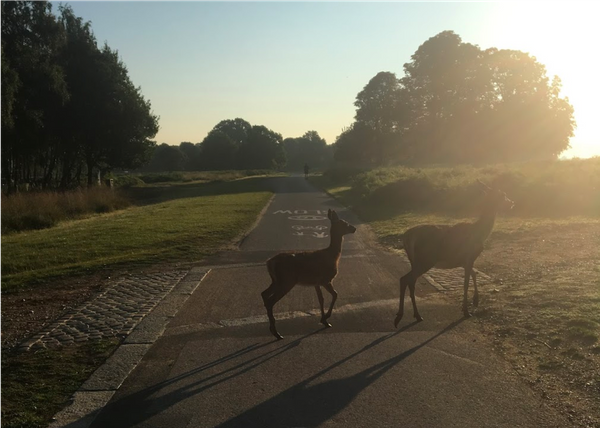 Historically, there have been only two ways to cycle around London's Richmond Park: clockwise and anti-clockwise.
Broleur has always been a fan of the anti-clockwise lap, one brother typically entering at Roehampton Gate, the other from Richmond. We meet at the café for a caffeine shot and then scoot around together.
Going off-circuit is a rare occurrence. Something to consider if the park is gridlocked, you're bored and fancy a diversion, or just haven't got another flying lap left in the legs. But there's little sense of accomplishment in meandering without meaning around the inner roads.
Until now that is...
Inrtoducing the Richmond Park Pretzel
The Pretzel has been described (by us) as the single biggest innovation in Richmond Park cycling since the introduction of decent espresso at the café.
A Pretzel can start from any of the park's five roundabouts and finishes when you return to that roundabout for the second time. You simply turn into the park at each roundabout and the turning near Ham Gate, doing a series of loops until you complete the Pretzel.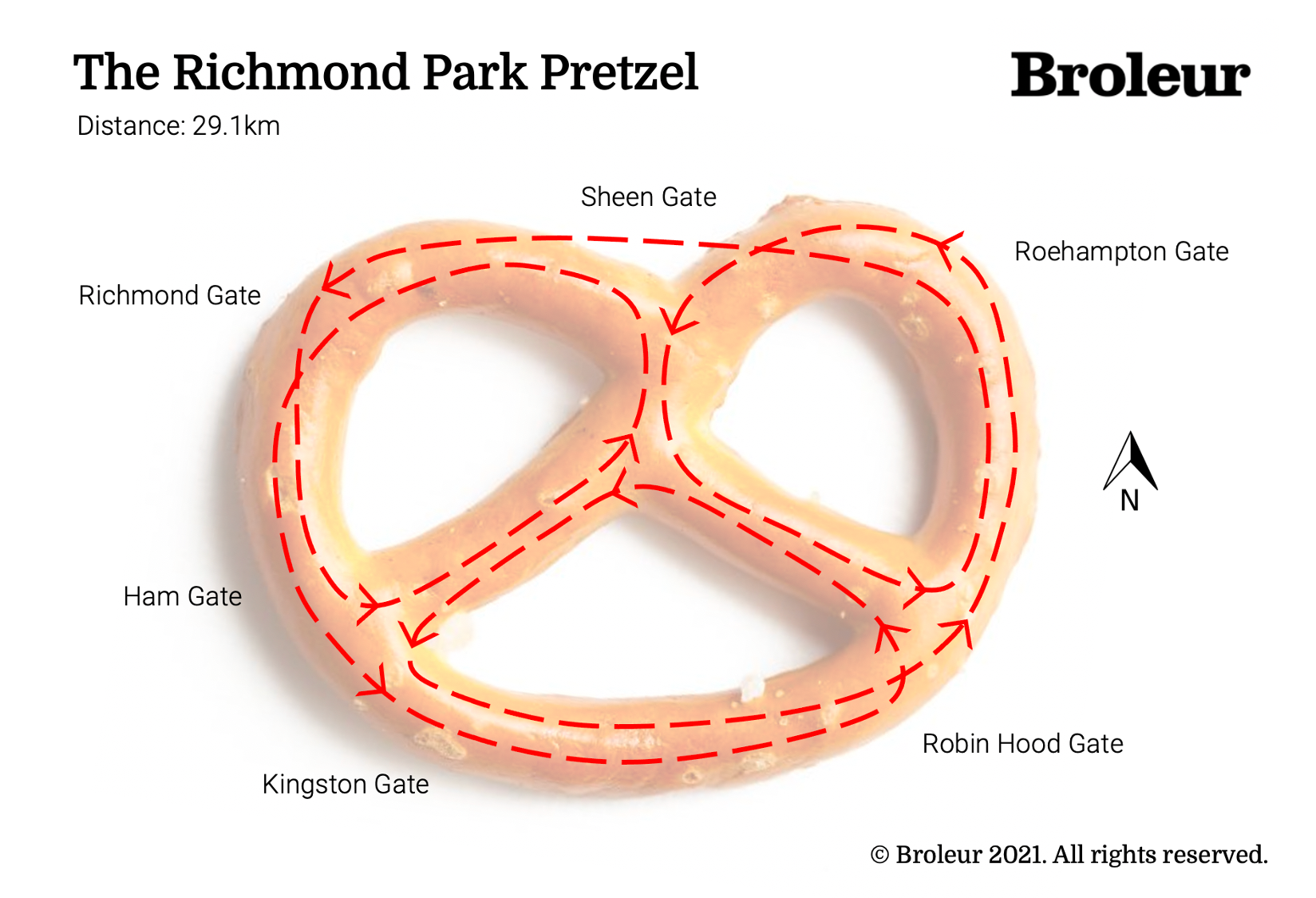 Riding in an anti-clockwise direction is recommended so you only ever take left turns, minimising stops for traffic. A Reverse-Pretzel is permitted, but not advisable, not least because it sounds like a sex position.
The total distance is exactly 29.19 km and the elevation gain is around 240m, depending on your device. Sawyer's and Dark Hill are climbed twice, Spankers the once. There are two descents of Broomfield and two opportunities to sprint the length of Priory Lane. There's no better way to see the whole of the park.
It should go without saying, but please remember that the park has a speed limit of 20mph and cyclists do not have a right to perpetual motion. Overtake with caution. Slow or stop for cars, deer, horses and people. You can't win an accident.
The Richmond Park Pretzel on Strava
Creating a Pretzel Strava segment is a challenge in itself, requiring plentiful reserves of patience. Thanks to the dedication of our followeurs, we now have one for a Richmond Gate Pretzel, Ham Gate Pretzel, Kingston Gate Pretzel and the ever-popular Roehampton Gate Pretzel.
If you've been able to create a Pretzel segment from another gate, please let us know on Twitter or Facebook.
You can read more in our ultimate guide to cycling in Richmond Park – including the best weather conditions for a PB, an intro to the Tamsin Trail and the ever-popular game, Richmond Park Bingo.