The alternative cycling Christmas gift list


There's no shortage of gift lists out there for the cyclist in your life. But speaking as cyclists - not all of them hit the mark. To steer clear of clichés and avoid the gaping pothole of predictability on the road to Christmas, here's the rules we followed when curating our selection.
First, it had to be comprised of things we would genuinely want, use and keep.

Second, we couldn't feature anything on your regular, common-or-garden cycling gift list. No chain link cufflinks, novelty mugs, t-shirts with cycling quotes, cycling prints, books from Olympic medalists or drug cheats (or drug cheating Olympic medalists).

Third, it couldn't be a thinly veiled advertorial where every link takes you to Wiggle or Evans - we need to cling on to what's left of our integrity.

And finally, we wouldn't format it as one of those incredibly irritating clickbaiting carousel slide show thingies.
So here goes, if you're a long suffering soigneur seeking inspiration, this is what the broleur[1] in your life really really wants.
The gift of warmth
Blue is our preferred colour for skies, not toes. Possum wool is the world's warmest, softest wool. Fact. Ergo, possum wool socks are the world's warmest socks. Warmer than the inside of a baked bean toastie. Softer than the inside of a puppy dog's ear. But you couldn't make a pair of socks out of those. Could you?
The gift of wellbeing
Nothing is more debilitating than a sore undercarriage. Yes, you could indulge him with some Rapha-branded chamois cream, scented with essence of Mallorcan pine forest. But at the end of the day, he's rubbing it on his barse. A pot of Sudocrem is all he needs. What's good enough for baby...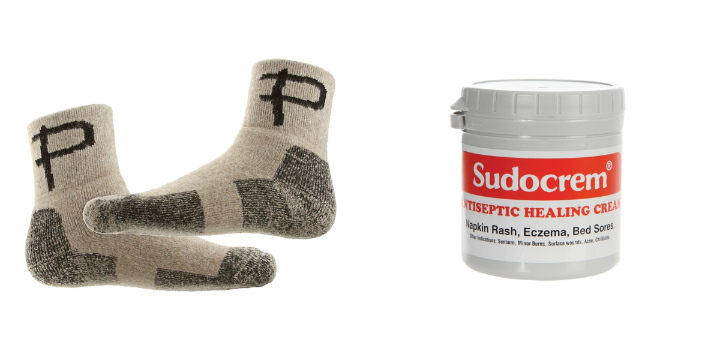 The gift of gratification
Not quite sure where we'd keep a foot bath when not in use. Under the bed next to our dust-coated dumbbells maybe? But just imagine... in winter, warming waters coaxing his frozen toes back to life, a toasty dark porter in hand. In summer, out in the garden, cooling sweaty soles, savouring a crisp pilsner with citrus notes. Bliss.
The gift of nourishment
What's more Christmassy than a luxury hamper? Soreen malt loaf, the original. A giant pot of Nutella. South African biltong with chilli for a post-ride protein hit. Flahavans organic porridge oats and a selection of quality cashew nuts and almonds (no KP) and maple syrup. A pot or two of Masons baked beans with bacon and mustard. A bag of Allpress Redchurch espresso coffee beans. And jelly babies - the proper ones with a coating of fine sugary powder.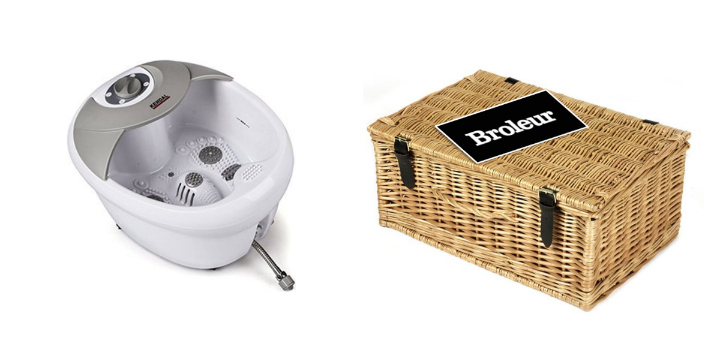 The gift of silence
Make the crack of dawn slightly more bearable with what has to be the most stylish espresso maker on the market - unless you have the cash to go for one of those Italian machines that looks like a chromed up car engine. He'll find the Rok aeropress espresso maker almost as irresistable as his bike. The bonus is its silent manual operation means blissful peace in the morning (oh, apart from the clack of cleats across the tiles in the hallway).
The gift of oblivion
Don't fart about with micro brewery IPA. This stuff will put hairs on his bollocks. The Belgian selection from Beerhawk includes Kwak, Leffe, Orval, Chimay Red, St Feuillien Blonde, Westmalle Dubbel and the most aptly named Delirium Tremens. Even better, get a subscription with monthly deliveries. After just two of these, you'll have never looked so good in his eyes.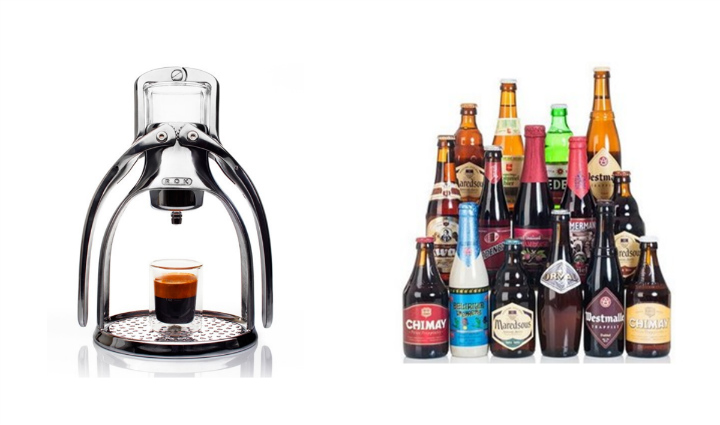 The gift of respect
Buy a display board or case for all those gaudy medals stuffed in the sock drawer and what you're really saying is: "In my eyes you are an athlete. I don't begrudge you your passion, I celebrate it. Those are not mere baubles, they represent everything that you've sweated for. The indignity of Lycra was worth it."
The gift of fortitude
This one takes a certain degree of sacrifice. Not only will kettlebells be unfeasibly difficult to wrap, at some point you will inadvertently kick one of them. It will hurt. Your kids will add a new word to their vocabulary. You may well lose a toenail. Console yourself that this is all the home gym equipment he'll ever need.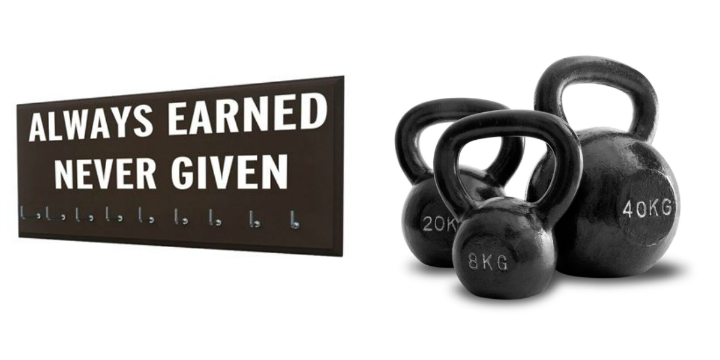 The precious gift of time
Suggest a summer holiday in one of following locations: Mallorca, Andalucia, Tenerife, Colorado, or just anywhere within 30km of the Alps, Pyrenees or Dolomites. Then simply utter the five words every broleur wants to hear: "Why not bring your bike?"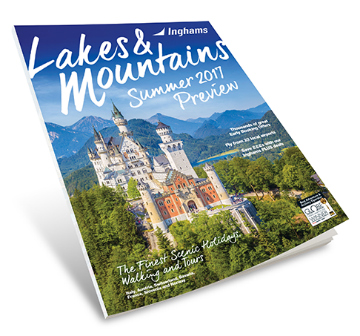 The gift of knowledge
A three parter, but can be gifted solo... First, the bible of bike repairs: Zinn & the Art of Roadbike Maintenance. Next - indulge his low grade OCD with a tool board. Our mate Sim has one of these and dangnammit, we're jealous. And finally a bike stand (just remember to check he hasn't already sneakily bought one without your knowledge - he may have tried to pass it off as a hat rack).

The gift of motivation
Let's assume your broleur has a turbo trainer. Maybe he doesn't use it quite as much as he planned to. This might help. A fan to cool him. A fan with bladeless technology. And then a premium set of in-ear headphones so you never have to listen to another loop of 'Eye of the Tiger'. Bose do a great range of sweat resistant and noise cancelling ones.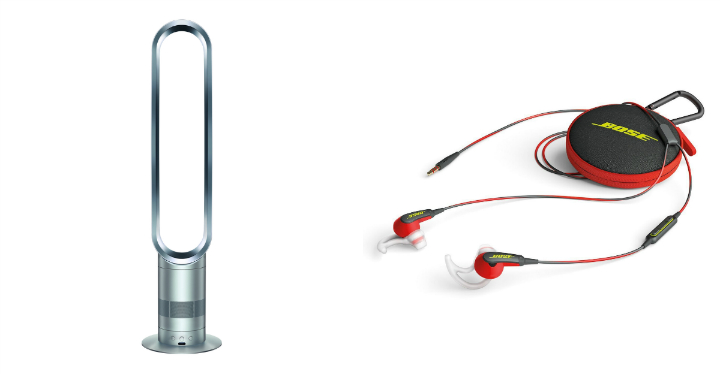 The gift of memories
We were lucky enough to get a GoPro last Christmas. A fantastic present, but after sitting through 42 hours of footage of the other brother's backside in glorious high definition, we're seeking another angle. Imagine, if you can, a drone that actually tracks and records every pedal stroke from above. New shots, new vistas, new horizons.
The gift of eternal youth
Freeze him in temperatures dropping to minus 141 degrees Celsius. Just three minutes in a cryogenic chamber can accelerate post-ride muscle recovery, promote deeper sleep and reverse the ageing process. It's been described as legal doping, such is the post-cryotherapy euphoria experienced by some.
The Broleur gift of gifts
This is what he really really wants for those long drives through Belgian hillocks and the French Alps. The Mercedes V-Class AMG 250-D. Tinted windows, four luxurious nappa leather armchairs, carbon trim and 19" alloy wheels. Hint: the extra long version has a bit more room for the bikes. And the bonus is, he'll be volunteering to ferry the kids to football or netball for the rest of the year. Merry Christmas one and all.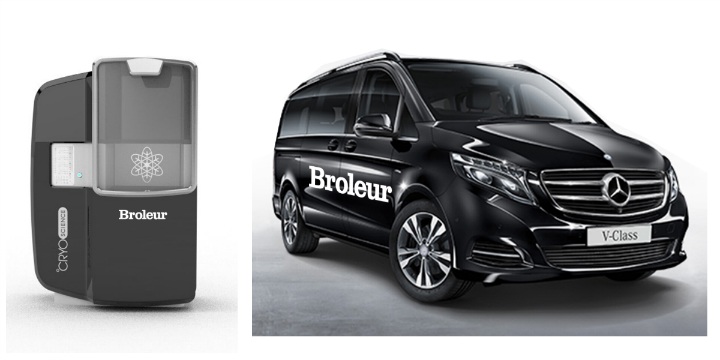 What would you like to find in your (compression) stocking this year?
---
We refer to broleurs in the masculine only because we are brothers. Anyone can be a broleur. It's an attitude, not a gender. ↩︎