Top 10 toughest cycling climbs in the Sussex hills
We set out to find the top ten steepest hills in Sussex - so we could ride, review, rate and rank them. Does Ditchling Beacon make the gradient, or is there be a new Kidds Hill in town?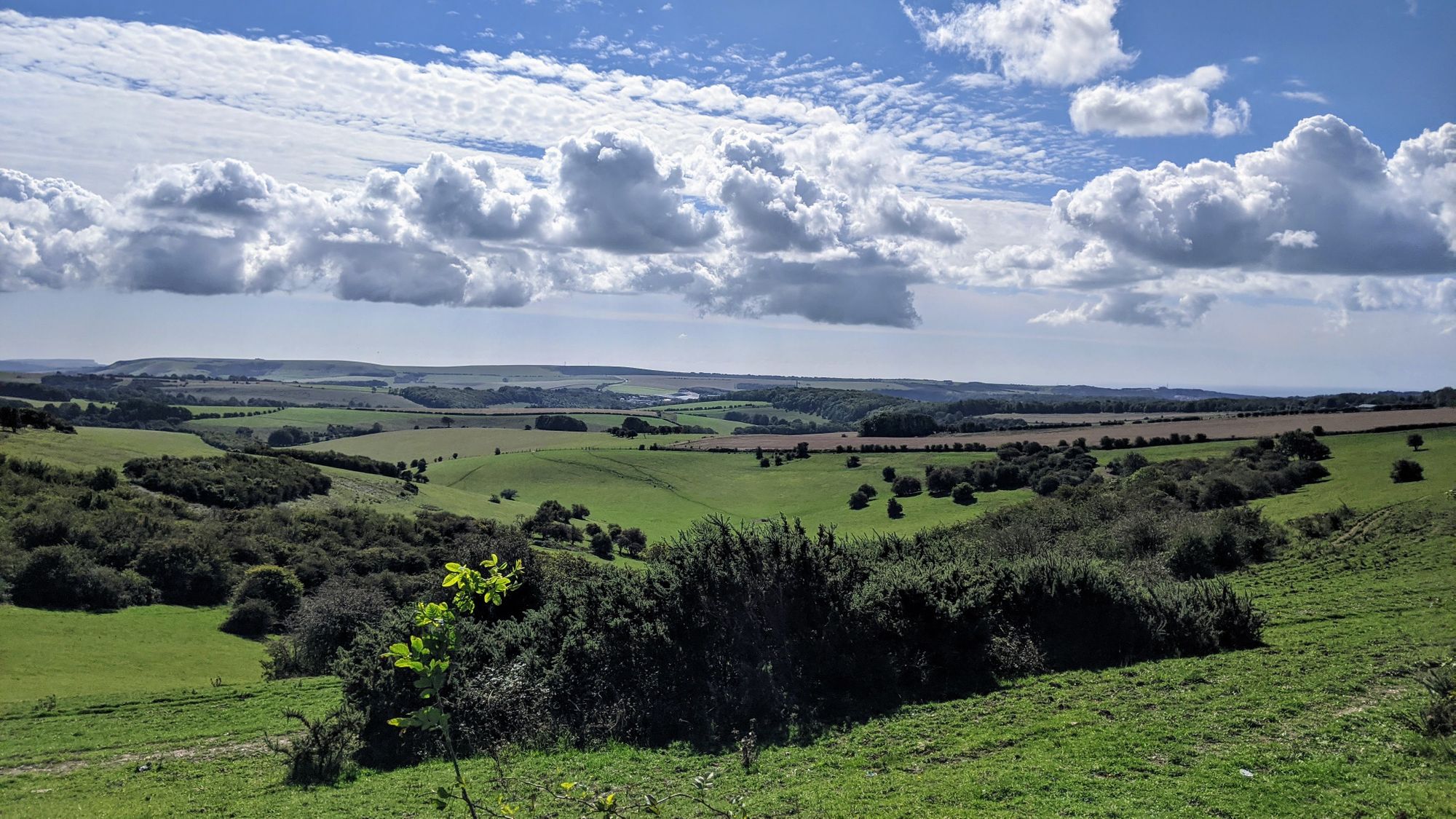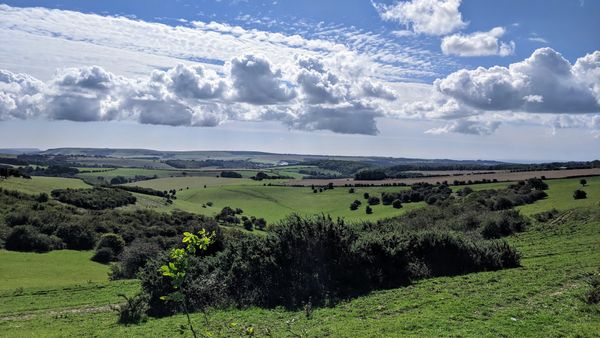 While the climbs in the Kent Alps and Surreynees have become all too familiar to Broleur over the past few years, the Sussex Dolomites remain much more of an unknown quantity. Uncharted territory. An undiscovered county.
So when one of our fellow Broleurs (should that be followeurs?), Dave Parsons, put forward his top 10 toughest climbs in Sussex, we felt duty-bound to post it to get your thoughts, recommendations and tips. We've done Ditchling Beacon several times and will do so again in early March on the Puncheur sportive. We plan to do the rest of the climbs this year. Join Broleur CC on Strava if you want to ride along – Dave's already planning the route. We'll update the blog – and maybe the rankings – as we go.
Your input is crucial to us getting this list right, so jump into the comments section at the foot of this page and give us your views.
10. Ditchling Beacon
No London-to-Brighton ride or sportive is complete without testing yourself up dastardly Ditchling.
Once you hit the delightful village of Ditchling, take a left on to Beacon Road, which will take you to the start of the climb. Forget the idea of gaining any sort of momentum, though. I'm not sure if the road surface has been coated with superglue but it certainly feels like it. A slight left turn and you're into the 1.5km climb proper.
The average gradient is 9% but there are places to catch your breath a bit before it ramps up again. It's one of those climbs that seems to go on for much longer than what it says on the tin.
Dave says: "Near the top there are two slight right-hand bends and it is very hard to tell one from the other; I always think I have finished, only to find there is another drag to the summit."
9. Bear Road
No hairpins to deal with on this tester in Brighton, it's straight as an arrow. The two steep sections of the climb (maxing out at 18%) are at the top and bottom - with an easier middle section to catch your breath - so make sure you're in granny gear early.
Dave says: "At the top you get beautiful views over the racecourse out to sea, and can be heading back into central Brighton quickly. Back at the bottom, you're close to Preston Park, so why not head over and have a look at the velodrome?"
8. Bo Peep Lane
You'll have to brave the hairy A27 for at least a couple of miles between Lewes and Eastbourne to reach Bo Peep. Never mind sheep, the traffic may cause you lose some sleep.
Once you get to the main part of the climb, it's a consistent 15% and above slog to the top through the trees.
Dave says: "The sting in the tail is this is a dead end, unless you're on a crosser or MTB. You could also do Firle Beacon, only three miles away, but it's another dead end and quite a different climb; more open with views to the Weald as you ascend."
7. Butts Lane
No sniggering at the back please, this one is no joke. Located in Eastbourne, it's short at just 300m but very steep. And it's another one that you're going up only to come back down, as there's a car park at the top. Keep an eye out for the dodgy road surface and, if it's been raining, slippery conditions.
Dave says: "The road's narrow at the start and popular with walkers, so have your wits about you coming back down.
Afterwards, climb out of Eastbourne on the A259, then take the left turn to go round the Beachy Head/Birling Gap road. The bacon baps at Birling are very worthy of a stop."
6. Kidd's Hill
I first encountered Kidd's, aka 'The Wall', by accident on a ride down to Brighton, not long after I really got into cycling four years ago. At the time, I considered shifting to the small ring to be a sign of weakness. Kidd's taught me to stop being so masochistic (and stupid).
Take a left at the junction with Shepherds Gate and Colemans Hatch Road and there's a stretch of downhill where you can get the legs spinning for a bit of momentum. You'll need it.
Kidd's is a similar length to Ditchling and a similar average gradient; where it differs is that it's very straight so there's no corner to focus on, and it's pretty relentless all the way up.
Dave says: "Perhaps my memory is playing tricks on me, but I don't actually find it too bad. It's a long straight climb, starting in the woods (may have a stream flowing across the bottom if it has rained recently) and opens out near the top with lovely views over Ashdown Forest."
5. Cob Lane
A while back, we contacted the very friendly Facebook group Cycling Sussex to ask their recommendations for this list - and Cob Lane was a climb that appeared to be loved and loathed in equal measure (although loathed might have edged it).
It's near Turners Hill - a decent climb itself - and just off the B2028. It's not long at just 300m, but has a thigh-burning gradient that tops 34% (according to Veloviewer). There's a short run downhill on the approach, but any momentum gathered on the descent is very quickly nullified - like someone's put a stinger across the road. By the time we reached the top we were accessing previously undiscovered parts of our lungs.
Dave says: "Another of the area's more famous climbs. There's a cafe and a bakery nearby on Street Lane in Ardingly which are both good, and then the road to Balcombe over the reservoir has two testing climbs if you're feeling strong."
4. Chantry Lane
Near Storrington, keep an eye out for a house in a lovely setting by an old millpond as once you go past it, that's where this climb really kicks in.
As the road curves to the right, the gradient eases and you'll be afforded views over the Downs, before it ramps up again for the final stretch.
Dave says: "It's a dead end at the top and requires a careful descent. A narrow road with a few potholes and one or two cars will usually be making their way to the top."
3. Horsebridge Hill
Now then, prepare to strap on your banter boots, because Dave expects this choice to cause some controversy.
Approached from Wisborough Green, Horsebridge has a bit of a rolling start before the road really starts to rise up with a left/right jink. You'll then get a bit of a break but look out for a road to your right as that's where the final kick is to the top.
Dave says: "A little-known gem, it's as hard, if not harder, than Blackdown (see below). There's a lovely, long descent into Fittleworth from here that makes it all worthwhile."
2. Blackdown/Jay's Lane
This leads to the highest point in Sussex, near Lurgashall, and is easily missed as it's a tiny road in the woods and there's no road sign.
The steep part comes just before the junction, at 18%, then take a right where it gets to be more of a drag, with a sign for a National Trust car park on your left.
Dave says: "The village of Lurgashall is worth riding through, with a nice pub on the green and a wine place a little further on. If you're feeling masochistic, then you can also try the nearby Quell Lane. This area is cycling heaven."
1. Bignor Hill
As the currently undisputed No1, it's only fair to let Dave describe Bignor in all its gory detail...
Dave says: "Saving the toughest to last, this is on a par with Barhatch Lane as the daddy of South-East hills.
"Unlike Barhatch, the hard part is at the bottom; if you can keep the front wheel down and the pedals turning for a third of it, you should be able to keep going to the top, which is another dead end. This hill has a double chevron on an OS map, something even Barhatch doesn't have.
"Approached from Bury, you'll pass the entrance to the Roman Villa on your right, then the road turns right sharply. There is a small left turn on this corner, passing a farmyard with a big old barn, the road surface deteriorates and you'll be thinking it's too rough for your pride and joy.
"The surface does improve a little though, and as you pass a hedge with a National Trust sign you go into the woods, and the hell begins. A gentle left-hander, and you can see a right-hander somewhere up the cliff face in front of you. Don't stop or put a foot down because it is very hard to get started again, and 200-300m ahead you can see where the gradient backs off a little - that's your goal.
"From there you should be able to get your breath back and your heart rate back down to sub max.
"Take care going back down, that first corner is frightening. This is the only hill in the South-East that I find scary going down, like some of the Lake District ones."
Social mentions
More recommendations coming in through Twitter, on our Facebook page and in the comments below: Battery Hill recommended by Jamie Turney and Chris Detsicas; Devil's Dyke by Jim Cotton and Hans van Oort; the grim-sounding Bostal by Dan King, Jay Rooga and Dom Huxley; Weirwood to Plawhatch described as an "unexpected leg-breaker" by Andy Lulham and Dave Ody; and Harting Hill and the intriguing Turkey Island by The Real Dazzio.
What top Sussex cycling climbs did we miss?
Has Dave given us a good steer? Have the Twitterati plugged the gaps? Do you have a climb near you that should be on this list? Let us know your recommendations and we'll try to do them when we head to Sussex in the spring.