The Wiggle Kent Classic
Back on home turf, the Wiggle Kent Classic provides the perfect opportunity to scale our beloved Kent Alps. Would we reach the peaks or descend into a mid-life crisis?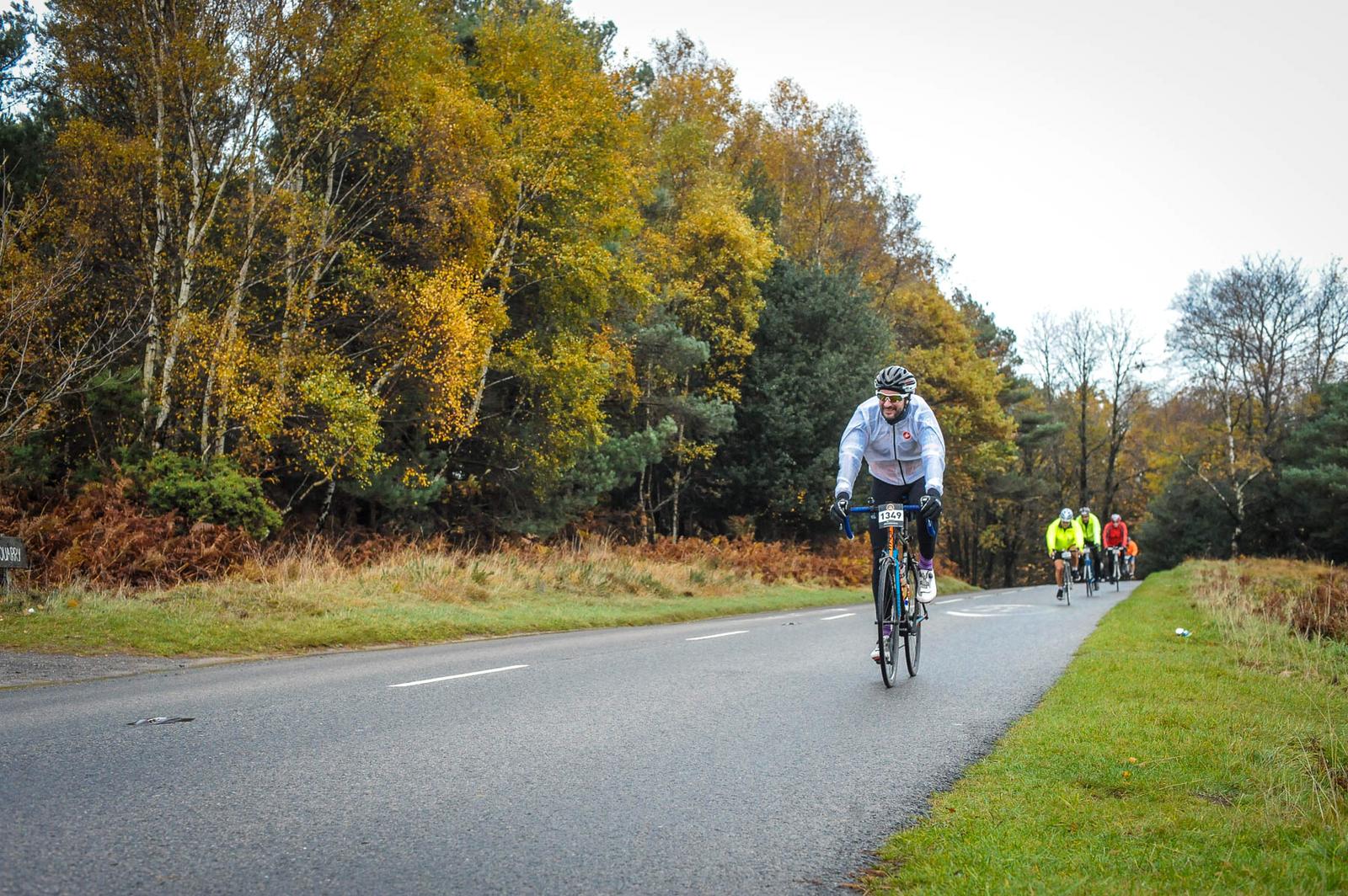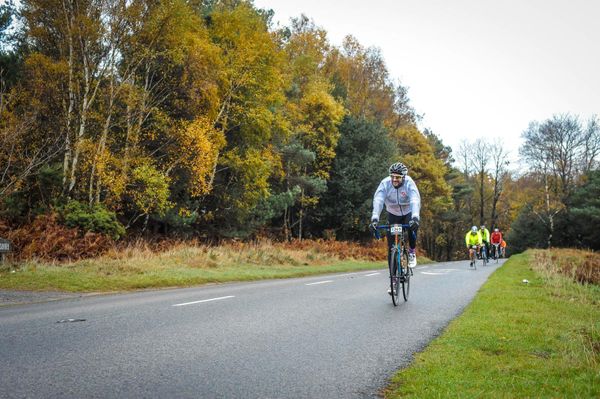 I hit the big 'Four-oh' the year I rode the Kent Classic and the landmark birthday inevitably brought with it a period of melancholic reflection, AKA a mini middle-aged crisis.
No, I didn't splurge out on a red Ferrari, nor did I get a Celtic band tattoo. But the 'coulda, woulda, shoulda' thoughts still crept up on me and gave me an unwelcome tap on the shoulder, the Back to the Future daydreams where you return to the past to prevent your younger, more naive self making the dumb mistakes you've always regretted.
Where we're going, we don't need roads
One of my first Marty McFly acts would be to hop in the DeLorean and wind the clock back 20 years to when I was at university - and proceed to give myself a swift, stinging slap across the chops for getting to more than 16st thanks to an unrelentingly aggressive diet of pizza and beer.
I'd tell the lard arse to spend his parents' hard-earned money on a second-hand bike rather than an ill-fitting leather jacket and rollneck sweaters. And I'd suggest that in the breaks from his gruelling lecture schedule of eight hours a week, of which he turned up to about three, he might like to get out and ride rather than rustle up another Richmond sausage sandwich.
Perhaps it had been on my mind as I'd fallen into a bit of cycling rut. Family and work commitments had restricted my time on the bike - although, to be honest, they had just provided me with a convenient excuse. Lofty yearly Strava goals were revised and downgraded. First from 15,000km to 12,000, then to 10,000 - and I was off the pace even for that.
The Velo South was meant to be Broleur's final sportive hurrah of the year but its cancellation due to adverse weather had left me without a focus. Why bother to head out for hours in the cold when there's no end goal? The other brother signed up for the British Rowing Indoor Championships; I signed up for watching Paw Patrol marathons with my four-year-old kid.
Getting a Wiggle on
The Wiggle Kent Classic provided the opportunity to get back on track and a welcome break from seeing Ryder and his team of 'pups' save the hapless residents of Adventure Bay. I knew I would be without the other brother, who had locked himself away in his rowing pain cave, but I registered regardless.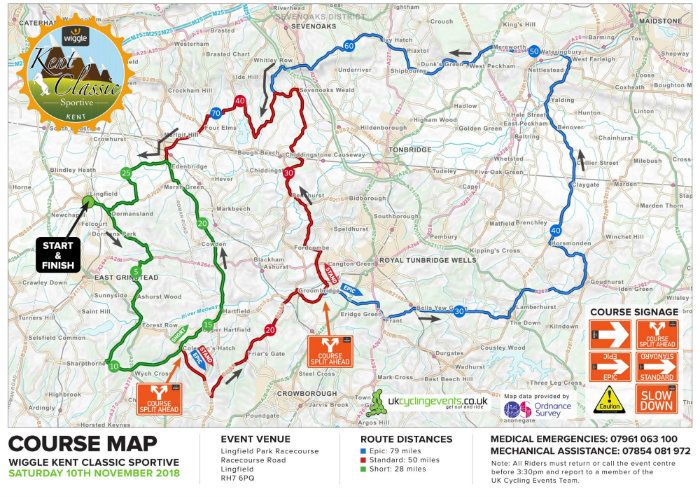 To add some extra mileage to my Strava total, I came up with a cunning plan: 5.40am alarm call. Coffee and banana. Sneak out the door by 6, not waking the sprog. Easy-going, pre-dawn 30km ride to the start line at Lingfield Racecourse. Arrive by 7.30am. Toilet break. Meet Broleur's supeur domestique, Paul Tippett. Register. Stretch. Relax. Get underway by 8 and smash out the 130km epic distance.
All good. Except that my plan was about as cunning as one of Baldrick's. In reality, it went something like this: 5.40am alarm call, which was loud enough to wake the dead, leading to an understandably disgruntled missus. Forgot about coffee and banana. Clatter out the door at 6.10 and wake the sprog. Suffer puncture in Limpsfield, meaning I have to drop the hammer to Lingfield - which was in fact 40km away from home and through flooded roads. Arrive at 8.20. No time for toilet break. Meet Broleur's supeur domestique, Paul Tippett, in flustered state. Register. No stretching. No relaxing. Straight into the start queue and finally getting underway at 8.45.
Conceding leg-byes
Almost immediately after crossing the start line, I knew that the ride to Lingfield had taken more out of the legs than I had expected. And what had been a pristine bike two hours before was now caked in dirt and creaking like a rusty door hinge. But I was temporarily - and happily - distracted by the scenery as Paul and I crossed from Kent into West Sussex.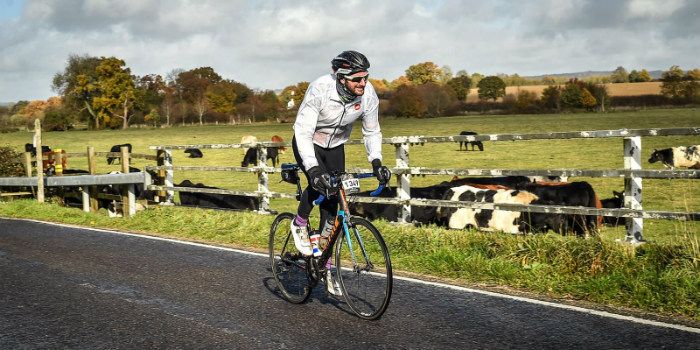 The forecasted morning showers thankfully never arrived and we were greeted by clear blue skies, which contrasted beautifully with the vivid reds, yellows and oranges of the autumn foliage. Through picture-postcard villages and on blissfully quiet roads towards the first decent climb of the day, Chuck Hatch.
Up until then, I had glossed over any tiredness and even managed an out-of-breath chat with Paul. But it's a bad sign when you're only half an hour into a sportive and you're glancing down at your Garmin and working out how long there is to go.
As Paul danced on the pedals and distanced me, I knew it wasn't going to be a rematch of our duel in the Tour of the Hills. I'd survived the first couple of rounds but realised I was in for a humiliating pummelling if I continued to stand toe to toe with him, trying to trade blows. It was time to throw in the towel and admit defeat. As we delved into the North Downs, I urged him to push on.
At least, though, I wasn't feeling like a straggler from the main battalion of cyclists, a deserter from the ranks. The Wiggle events we've done haven't been ultra-competitive and seem to attract a broad mix of riders that come in all shapes, sizes, ages and abilities. From pro wannabes to couples out on a weekend jaunt. So although I would now be flying solo, I was neither isolated nor out of my depth.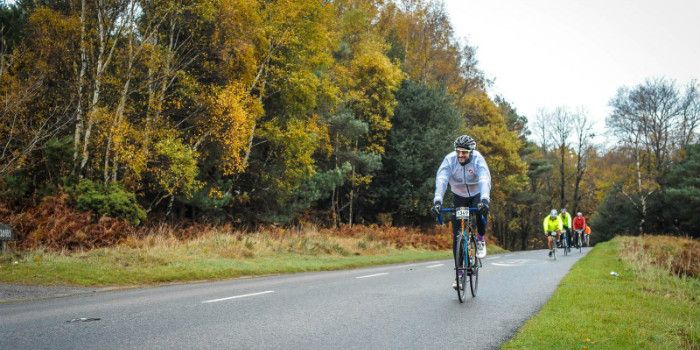 Reading the signs
After slaloming down the deliciously fast descent of Black Hill, I reached a literal and metaphorical crossroads near Langton Green. Take a right for the epic route; take the left for the standard. I stopped for a moment but, in truth, I'd already made up my mind halfway up Chuck Hatch. I turned left, following the path of least resistance.
There were a few pangs of regret, feeling like I'd wimped out. But I wrapped myself in the comfort blanket of knowing that, in total, I'd still do the epic's 130km distance. And I must admit I also had one eye on getting home in time to watch the England-New Zealand rugby match on TV.
One of the Wiggle Kent Classic's best features was that, in the early part round Ashurst Wood and Forest Row, it had thrown up loads of new roads to try, despite Kent being Broleur's old stomping ground. But after opting for the standard route, I found myself on more familiar territory through Bidborough, Leigh, the stunning Penshurst, the less salubrious Edenbridge and then back to Lingfield Racecourse at a fair old gallop.
It was a shame that it was only in the last 20km that I got a second wind, partly because I knew the finish line and a medal (well done to the organisers for introducing a Kent Classic gong rather than the ubiquitous Wiggle one) was so close and partly because the peanut butter Clif bars had kicked in (maybe I rode on past without noticing them but I didn't spot any feed stations). But it only served to bring back the 'coulda, woulda, shoulda' thoughts about the epic.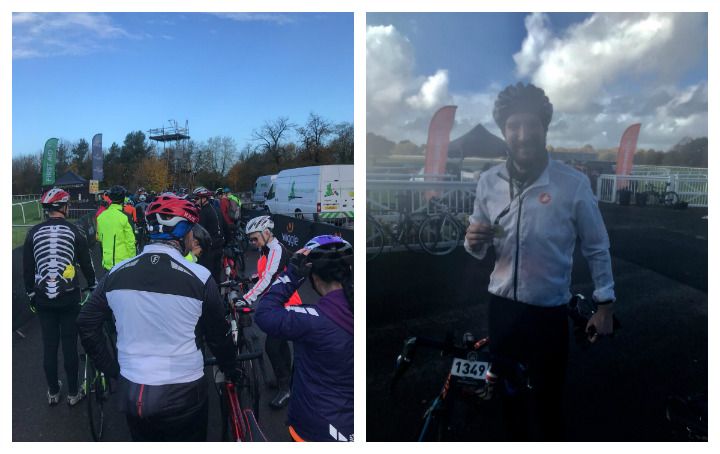 Maybe I need to get back in the DeLorean, rewind a week and give myself yet another slap and force me to drive down to Lingfield. After all, it's said a life without regrets is a life worth living.
But then again, on second thoughts, maybe that's all just complete bollocks. Vacuous words made for inspirational posters or screensavers, with an obligatory awe-inspiring sunset in the background.
Screw the regrets. So I probably won't make 10,000km this year and I made a few minor misjudgments on this sportive I shouldn't have done. Big deal. My only major mistake would have been to not enter the Wiggle Kent Classic in the first place. It struck me as a great way to round off your sportive calendar before the winter months really start to bite.
Now then, I'd love to keep blathering on but you'll have excuse me. I've got a rather important episode of Paw Patrol to watch with my kid. All together now: 'Marshall, Rubble, Chase, Rocky, Zuma, Skye. Yeah! They're on the way!'...
The other brother
The last time I was at the Olympic Velodrome was June 2015. I witnessed Bradley Wiggins make history by riding 54.526km in an hour. His subsequent attempt to break into the British rowing team in pursuit of a sixth Olympic gold ended vaingloriously, nevertheless I was inspired to make the same crossover from broleur to rowleur. For the next month it's all about the erg.
A change is good as a rest, right? Err… not if you swap your bike for a Concept2.
You may have heard of the 40% rule. Apparently, when your feeble mind tells you your body is done, you're actually only 40% done. This is the reason cycling Functional Threshold Power (FTP) tests are typically run over 20 minutes, rather than 60. Sir Brad may have been able to hold an unwavering 440W during his world-record ride, but most amateurs simply don't have the mental fortitude to ride to their physical potential.
And so it is that around 800m into the standard 2,000m indoor rowing race, it's difficult to think of anything but giving up. To embrace the welcome relief of dry-retching in a crumpled heap. Imagine doing interminable sets of leg presses and pull-ups. A full-body turbo session. Screwing a lightbulb in for seven minutes without lowering your arm for a rest. Yes, that hard.
I can't wait to be back on the bike.
Check out our Facebook page and follow us on Twitter @broleurcc