Top 10 toughest cycling climbs in the Surrey hills
Box Hill may have its famous zig-zag bends - all two of them - but it's far from the steepest hill in Surrey. Staple Lane, Barhatch, Bug Hill and Whitedown can all lay claim to being Surrey's hardest cycling climb.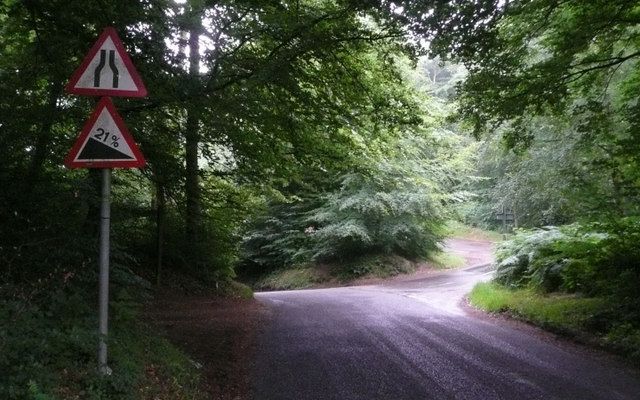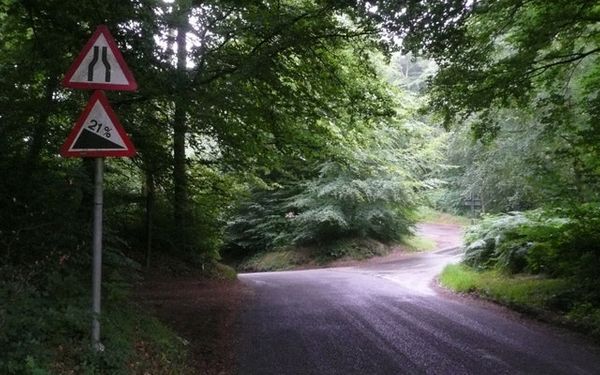 Just as the debate rages on in the Tour de France about which has the hardest mountain stages, the Alps or the Pyrenees, so there is a continuous argument amongst British riders about whether the Kent Alps or the Surrey Pyrenees (the Surreynees?) hold the upper hand.
Having tested legs, hearts and minds in Surrey over the past few years, here is Broleur's top 10 toughest climbs in the area. Some infamous names have dropped into the relegation zone - Box Hill among them.
If you feel we've missed out any that deserve a place on the list, or want to give your tuppence worth on whether you think Kent or Surrey are more difficult, then let us know on our Facebook page or on Twitter @broleurcc.
10. Anstie Lane
Nothing can match the buttery smoothness of Zig Zag Road up Box Hill but Anstie comes awfully close.
If it wasn't for the road surface, in contrast to Tanhurst (see below), it might have come higher up the list, following a fantastic recommendation by Josh Monk and Dave Ody.
As one of the routes up Leith Hill, it's a right old pain to get to from London. On a drizzly and grimy day, I wanted to avoid the A24, so was forced to go up Coldharbour Lane from Dorking, down Anstie and Henhurst Cross Lane to the A29 before turning around to do the climb. There must be a better way - any suggestions are most welcome.
Anyway, on to the climb itself. You get a nice run down from Henhurst to build up a bit of speed but get ready to switch to granny gear once you bear right on to Anstie. It's a draggy start but then veers up to a max of 22% to really get the thigh burn going.
You do get a bit of respite after 100m or so with a gentler incline but don't think that's the end of the affair. Anstie then hits you where it hurts as it ramps up after a left bend to leave you gasping at the top at the junction with Coldharbour.
9. Tanhurst Lane
Whoever put up the sign at the bottom warning of a 12% gradient was either having a laugh or got the digits the wrong way round. So don't be lulled into a false sense of security because Tanhurst hurts. A lot.
Don't make the approach from Coldharbour Lane/Boar Hill. Not only will you be cream crackered, you'll also be at the top of the climb. Instead, head along Holmbury Road, the B2126 (although there's still a fair bit of climbing to do on it).
The overall gradient must be what the 12% refers to as you ascend this route up Leith Hill (one of eight ascents) but then it really kicks up a very significant notch after about 400m to around 20%. It's a grind. The other leg-killer is the leaf and mud-strewn road, especially when attempted in early December. It's difficult to get any purchase on a surface that resembles a World War I No Man's Land with wheel spins aplenty.
It's not a massively long climb, though, so you'll know you're near the finish when you see a sharp bend to the right. From the junction at the top, you can either coast down Coldharbour Lane to the right or, to the left, battle up Leith Hill Road.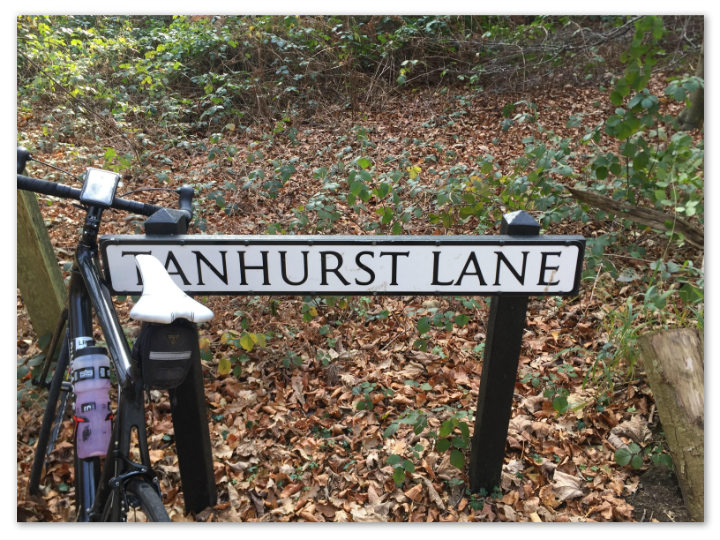 8. White Hill Lane
At the top of White Hill Lane there is a pub with a lovely beer garden, The Harrow, and you'll need a refreshing pint after taking this on.
Betwixt (wasn't that an Irish girl pop group?) Chaldon, Bletchingley and Caterham, the approach takes you over a motorway bridge and then the fun/nightmare begins.
The start is tough but manageable - until you reach the white house on your left. Then it becomes downright nasty. Veloviewer claims it reaches 41% and while that is a gross exaggeration, it does get very naughty indeed.
Like a lot of Surrey and Kent climbs, you feel hemmed in by the banks on either side but it's well worth a visit if you're in the Caterham area - there are loads of short, sharp hills in the vicinity - as is The Harrow and a pint of frothy mead as a reward. Thanks for the tip, Del Cobb!
7. Titsey Hill
You'd struggle to find a more scenic starting point than the eye-catching village of Limpsfield. But it's a case of beauty and the beast in the form of the nearby Titsey Hill.
A sluggish, leg-draining road surface ensures you hit the worst part of Titsey with zero momentum and it's a real battle from the off. But if you can make it past the first 300m intact and still on the bike it does ease off a tad and you can get a steady rhythm to the roundabout at the top.
6. Gangers Hill
This bad boy came out of the blue for Broleur during the London Revolution.
One minute we were thinking we'd dealt with the worst that Surrey had to offer us in Box Hill, the next we were faced with a spittle-enducing 20% gradient.
It starts to kick in very soon after you cross over the M25 and doesn't give you much of a let-off. But, if you get the opportunity, look right to get a beautiful view of Surrey in its finery.
5. White Lane
At just 500m, this isn't the longest of climbs but it is one of the more vicious.
Take a right off the steepest part of Titsey Hill and you'll hit White Lane. Hopefully you'll already be in granny gear as it's a relentless gradient hovering around 20% for its entirety. Watch out for oncoming traffic as there's little room for manoeuvre.
The one saving grace is that you can afford to dip into the red on the climb - something you can't do with White Lane's longer brethren - knowing the pain will soon be over.
4. Whitedown Lane
Head out from Dorking along the A25 and you'll get a good little warm-up of a hill on the Guildford Road before you take a right on to Whitedown.
The first few hundred metres are not much more than a false flat and you can build up plenty of momentum for what lies ahead.
The warning sign that things are about to get worse is literally a sign - it reads 18%. From there, it's time to get out of the saddle. You hit a hairpin and it's a solid grind.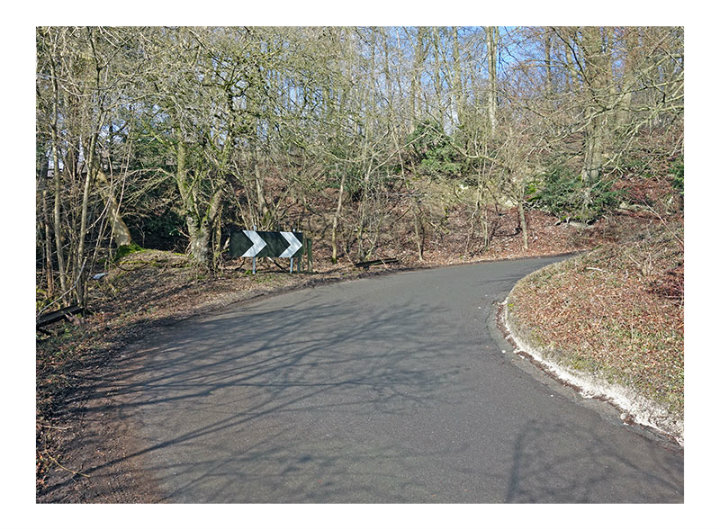 Luckily, just when you think you've had enough, Whitedown gives you a bit of respite with a flatter section before ramping up for the final 100m or so.
Whitedown might have come in higher but the road, for the most part, is in excellent condition and you never really feel hemmed in by the foliage on either side.
3. Succomb's Hill
Thanks to Michael Glan of the Facebook group London Cycling for the tip for this hellish monstrosity between Caterham and Woldingham, just off a roundabout on the A22.
You get about 50m to build some momentum before being confronted by a wall of a hill that wouldn't look out of place in Game of Thrones.
Make sure you're already in granny gear because you won't be getting out of it for the next 500m. It's up above 20% for the first part, it's narrow (so hope you don't get stuck behind a car or fellow cyclist) and just when you think you're over the worst as the gradient eases slightly, the road bends round to the left and ratchets up to 25% for the last bit. It's awful (in a good way).
2. Winterfold/Barhatch Lane
Broleur had been warned about Barhatch Lane by one of the Ventoux Quatre, Wardy, who claimed it is the hardest hill he's done in either Kent or Surrey. High praise indeed from a man who demolished the Legs of Steel sportive.
The appetite was whetted still further when I asked some of the UK Cycle Chat Twitter followers for advice on how to tackle it.
"Just grit your teeth, your legs & lungs will feel cheated by your mind if you stop," tweeted Dave Ody, while Chris Gerhard said: "Don't overdo it at the bottom. Don't give up at the top." And Andy Lulham added: "Don't burn all your matches on the first false climb. The last bit's horrid but short."
They were all absolutely spot on. Take a right on to Barhatch Lane from the B2127 just as you enter Cranleigh and there's a good kilometre or so of gentle climbing, which will allow you to build a rhythm before the main slog. There's even a short downhill bit but don't be deceived, the worst is still to come.
Winterfold then ramps up to more than 10% to really exhaust the legs before applying the coup de grace, a brutal 21% 500m stretch to the top, where it's ever so tempting to dab down a foot and take a breather.
But, with Broleur's motto in mind, In manibus ignem, you have to keep ploughing on. The reward is a lovely descent into the beautiful villages of Shere and Peaslake, where cream teas or frothy beers await you.
1. Chalkpit Lane
For a lung-bursting, swear-you'll never-go-back hill, try out this demon.
Take the turning off Barrow Green Road and what you're about to take on becomes instantly obvious as the chalk-white cliff looms large ahead.
You pass under the M25 and then it's time to stiffen the sinews, summon up the blood, as Chalkpit slaps you in the face with a 20% gradient and a lumpy road surface more akin to its nearby Kent brethren.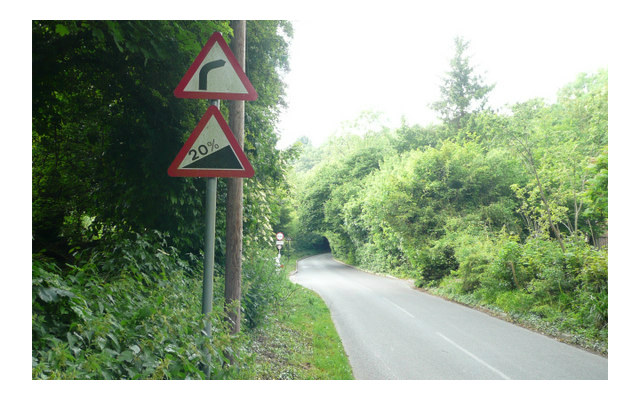 It doesn't ease off, the lactic acid will be flowing freely and you'll start to wonder why you ever took up this cycling lark.
But it will all be worth it when you reach the crossroads at the top and get to bask in the glow of your achievement.
The hill climbs that didn't quite make the grade
Out: Chapel Lane
Just across the A24 from the bottom of Box Hill is the delightful village of Westhumble and Chapel Lane, which features in the Box Hill Original sportive and was a tip from Guy Malfait in the comments section.
The first 2km or so aren't anything to write home about, just a gentle rise, but it's in the final kilometre that things start to get interesting/painful.
To be fair, the warning signs are there - or rather sign - telling you about the 20% gradient that's coming up. You'll be out of the saddle for sure for the next 500m but the nice thing about Chapel is there's enough room for you, your bike and a car coming the opposite way - unlike some climbs in this part of the world - and you can trust the road surface as there's no potholes worthy of the name.
It was ever so close between Chapel and Crocknorth (see below) for the No10 spot on this list, but Chapel wins it on a split decision from the judges. That is, until White Hill Lane came along...
Out: Box Hill
Sacrilege? It's almost impossibly to imagine a list of Surrey climbs without this iconic hill - check out the profile on Veloviewer.
Approach it if possible from Mickleham on the B2209 so that you can cut out a stretch of the traffic-laden A24.
The Zig Zag road up to the top of Box Hill is a thing of beauty - and not just for the views. Having been relaid for the 2012 Olympics, it's like riding on silk.
It's a steady gradient throughout, although it kicks up a little at the two hairpins, and provides the perfect test for the novice cyclist. It isn't easy-peasy and, at 2.4km, is one of the longer climbs in the area but it won't have you questioning your sanity for taking it on - unless it's at the end of a very long ride.
There's also a great cafe at the top, where you can refuel on cake and coffee - two staples of a cyclist's diet - before cracking on. Don't forget to look to your right as you leave the cafe and soak in the spectacular Surrey countryside.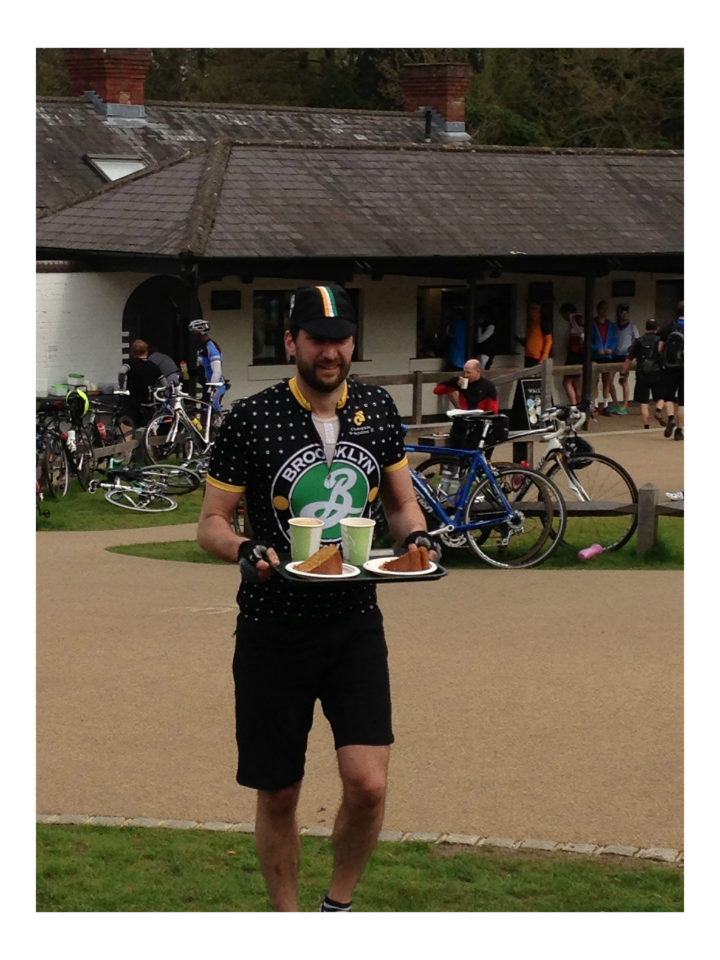 Out: Alderbrook Road
If this was a top 15 list, then Alderbrook would definitely make it. But it's not and it doesn't. There's no room for sentiment here.
Alderbrook was suggested by numerous people but a shout-out has to go to Del Cobb, Simon Bromfield and Alice Robinson in the comments section for getting me off my lazy backside and risking life and limb on the A24 to give it a go.
Next door to the now No2 Barhatch in Cranleigh, it was hinted by the Broleur followeurs that it might even be tougher.
But, having now experienced it, it doesn't quite match up. There are a few ramps to begin with but then there's always a bit of respite to follow.
Alderbrook does significantly kick up, though, after about a kilometre, after rounding a blind left turn, hitting a 17.5% max. You're also walled in by trees on both sides so it does feel a bit claustrophobic.
At the top, take a right towards Barhatch and it's just delightful, a ride surrounded by some of Surrey's finest countryside. That alone makes it a climb worth doing and savouring.
Out: Crocknorth Road
Enjoy the lovely descent of Green Dene Road because once you take a right turn - watch out for the potholes - Crocknorth awaits.
Make sure you also prepare properly by switching to the granny gears as it can catch you unawares. The gradient kicks in instantly and demands you be out of the saddle for virtually the entire duration.
You'll know you've got past the worst of it when you pass under a bridge but your legs will also know they've been through the grinder.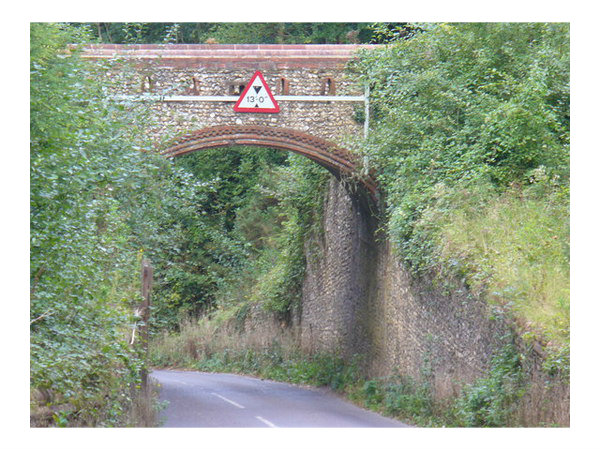 Out: Tite Hill
Out: Coldharbour Lane
What a great climb - so close to making the top 10. It's one of those hills where it's hard to put your finger on just why it's so damn hard at first.
The gradient only briefly hits the barometer of leg tremblers - 20% - and while it's quite a long one for south England, at a nudge over 3km, it's not exactly the Passo Giau!
After a naughty little rise as you exit Dorking, Coldharbour flattens out and you're left thinking that it's easy-peasy, you'll just coast up and appreciate being out in the countryside (rather than battling through Croydon as we have to do to get there).
But then the ramps start. You smash the first, no problem, then rest up on the flatter section that follows. Oh look, there's another ramp. And another. And another. It seems never-ending.
It's worth persevering. The views to the right are simply stunning, as Coldharbour gives way to Boar Hill. What a shame that fracking companies are looking to spoil the wonderful Leith Hill landscape. Let's hope the #saveleithhill campaign works and this beautiful area is left alone for us cyclists to enjoy.
Out: Combe Lane/Coombe Bottom
Broleur had the pleasure/pain of taking on this climb in the FT sportive and it nearly finished us off.
There's not much to write home about early doors, nothing more than a rubdown for the thighs for the first kilometre.
But the final 400m is where Combe Lane shows its true colours, the 20% gradient gut-punching you as it takes a blind turning to the left. If you don't know it's coming (which we didn't), it's a most unwelcome bolt from the blue.
Out: Pebble Hill
Ouch. And more ouch. Pebble Hill is a toughie.
The B2032 is rarely free of traffic so no weaving allowed on this road. Two-thirds of Pebble is easy enough, there's no need to get out of the saddle and there's even a flat/slightly downhill stretch where you can build up some momentum.
You'll need it as it's the last part of Pebble that really brings the heat with a 300m stretch that is a relentless grind above 20%. Short but not at all sweet. It's like cycling in quicksand.
Once you reach the top, take a left and head up to Box Hill so that you can tick off two challenging climbs in one go.
Out: Staple Lane
This is one of those irritating hills that is much harder than it initially looks.
After crossing the A246 at East Clandon - be careful when doing so - you can see the summit and it doesn't look much, you'll be thinking you can skate up it.
But suddenly you find yourself switching to easier gears and running out of puff, wondering what the hell is going on.
The gradient isn't horrific, neither is the road surface, yet we're always blowing when we reach the top, hence Staple's No.9 placing.
Out: Leith Hill
The second highest point in South-East England (by a mere 3 metres), Leith Hill is a must-have on your cycling CV.
It's quite a long old climb, but nothing too horrible gradient-wise, maxing out at about 15%. But it's just a beautiful part of the world, let alone leafy Surrey, and another bonus is that it's not a million miles away from the excellent bike shop and cafe Maison Du Velo in Reigate, where you can rest up afterwards.
Out: Ranmore Road
Close to both the A25 and A24 in Dorking is this tester for the legs.
As with a lot of climbs in Surrey, you're not straight into the heart of battle, as Ranmore is quite gentle to begin with. But the road surface gradually wears you down before getting downright nasty as it ramps up to around 17-18%. The one-two punch.
Out: Bug Hill
Just before you reach Succomb's (it's the same hill basically) is Bug Hill. It's so well hidden that I missed the turning on the first pass so keep your eyes peeled.
For this assessment, I was joined by one of the Broleur CC clan, Josh Monk. A young whippersnapper, who looked literally half the man I am but twice the climber.
And so it proved. I roared out of the blocks as the first part of Bug Hill is the steepest, at about 17%. Thought I had him as the gradient started to ease but the little tyro smoothly sailed past to leave me in his wake. Bug Hill was aptly named as I got squished.
Bug Hill was tough, there's no denying it, but tough enough to make this prestigious list? Not a chance.
Out: Newlands Corner
Broleur put out an appeal on the London Bike and Beer Facebook group for some suggestions - and Sam Khamtonwong immediately highlighted Newlands Corner as an omission.
Newlands certainly deserves a mention. It's a long old drag, at nearly 2km with a max of 10%, which Broleur encountered in the RideLondon-Surrey 100. Will it leave you in a crumpled heap, crying for your loved ones? No. Is it a good test for your legs and lungs? Most definitely yes.
Out: Wray Lane
Chapeau to the Sultans of Surrey, Andy Vane and Dave Ody, for this great tip, which is located on the outskirts of Reigate.
Take the turning for Wray Lane off Croydon Road and you are instantly into leafy Surrey suburbia. The start is relatively gentle, although it is narrow and there are a couple of large potholes and speed bumps to manoeuvre around.
Just when you're starting to enjoy the view and wondering what all the fuss is about, Wray then kicks up considerably as you curl round to the left, nearing 22% for 200metres or so.
Once at the top, you're faced with one of the most cyclist-unfriendly roads I've ever come across, the A217. But if you take a left, it's downhill all the way back into Reigate, where you can plan the rest of your route and if you want to take in any more of these climbs.
I spent a sleepless night - although that might have had something to do with a sickly and screaming kid - thinking about whether Wray might squeeze into the top 10, but unfortunately it just misses out. Still, it's well worth you giving it a go.
Out: Sheephouse Lane
Thanks must go to Tom Turcan and Adele Mitchell in the comments section (see below) for suggesting Sheephouse, as I wouldn't have found it in a month of Sundays otherwise.
Coming out of Dorking, head along the A25 through Westcott and then, just as you hit Wotton, there's a sharp left turn on to Damphurst Lane, which leads to Sheephouse.
Make the most of a little dip, as the steepest part - nearly 20% - comes early on. The reason Sheephouse doesn't make the top 10 is because this leg-sapping gradient only lasts for about 300m and is followed by a gentle rise for 2.5km to the top, where you can recuperate.
Nearly forgot to say that it's incredibly narrow, so if a car is coming the other way, you may have to stop. It's best to go there at a quiet time of day and keep your fingers crossed.
Out: Waller Lane
Not far from Succombs is another nasty climb, Waller Lane in Caterham, which was suggested to Broleur by Mark Hayman.
It's easy to miss as it's a small road just off Whyteleafe Road. In fact, it's almost a footpath so keep an eye out for pedestrians.
Depending on the time of year, it can also be slippy with mud and wet leaves, so be prepared for wheel spins as you grind your way up to the top.
Waller was close to making it but no cigar.
Out: Crabtree Lane
Virtually opposite the entrance to Box Hill and Westhumble train station is this tricky little climb, which was suggested by Guy Malfait.
It's a dead end (you'll know you've reached the top when you see a car park on your right), so it's probably one to do as a diversion on a long ride.
But what makes it difficult is the amount of gravel and tree debris on the road (a sturdy mountain bike might be more appropriate than your pride-and-joy road bike) and be very careful when you come back down.
For a tougher challenge, at the bottom, turn right to do Chapel Lane.
Out: Hound House Road
There can't be many villages in Surrey more picturesque than Shere. It's a great place to have a rest, a beer (if you're at the end of your ride) or a cream tea (if you're halfway through), and then to take on Hound House.
Patrick Douëtil was the first to make a suggestion in the comments section and it took an inordinately long time for me to get round to doing Hound House – my apologies, but we'll get there eventually.
Including Shere Road, it's 3.5km so it's a long one, although there are downhill and flat sections where you can build up a bit of pace.
It's not particularly steep - I kept holding back, expecting there was worse to come when there wasn't - so you can go at it full gas. And you then get the reward of a speedy descent into Ewhurst.
Out: Pitch Hill
A top recommendation from Chris Penman and Del Cobb, Pitch is a nasty 1.6km climb out of Ewhurst.
The hardest section comes early on, kicking up to more than 17%, but there are easier bits where you can regather your strength. You'll be out of breath by the top but you won't be absolutely knackered. It's a good test but not testing enough to make the top 10.
Out: Radnor Road
Jeremy Stokes had suggested on our [Facebook] page (http://www.facebook.com/broleur) this one as a possible contender just before we did the Tour of the Hills Audax. And we weren't to be disappointed, this is a beautiful part of the world.
The steepest section is early on as you climb out of Peaslake – I remember there being a bit of a dodgy intersection so watch out for traffic – which is certainly a tester for the legs.
But then it eases off to a more agreeable gradient – and you can either switch back to the big ring and power on or stay in granny gear and appreciate the fern-covered scenery.
Out: Pains Hill
It isn't quite as foreboding as the name suggests. Located near Limpsfield, Veloviewer had me seriously worried, with its claim that Pains maxed out at 24%.
But while it does get pretty steep near the top, it feels more like 15% than 25. Perhaps that's because you can get a good run-up to it and the first part is reasonably gentle so you can carry plenty of momentum into the tougher section.
Out: Broomehall Road
Probably one of the easier ascents up Leith Hill, just off the A29, but that doesn't make it easy. There are two or three leg-testing ramps but thankfully there are flatter sections in-between where you can build up a head of steam.
Thanks to Daniel Saunders and Neil Crofts for making the suggestion in the comments section below.
Out: Queen Street
This was recommended by Chris Penman as one to try rather than one to rival Chalkpit - and he was bang on with his description of it being "not the steepest but fairly long". Heading out from Gomshall, it's draggy but won't have you 'turning square'.
There's also a rail track that could hinder your Strava KOM attempt, as it did with me due to a passing train. When you reach the junction, get on to Lawbrook Lane to extend the climb a bit further.
What top Surrey cycling climbs did we miss?
Do you have any harder hills near you? Fancy challenging Broleur? Let us know your thoughts...