The Chilterns Challenge
What do you do when all the events booked for the summer have been cancelled? Why, "organise" your own of course (we use the term loosely). And where better for a challenge than the climbs of the Chilterns Massif?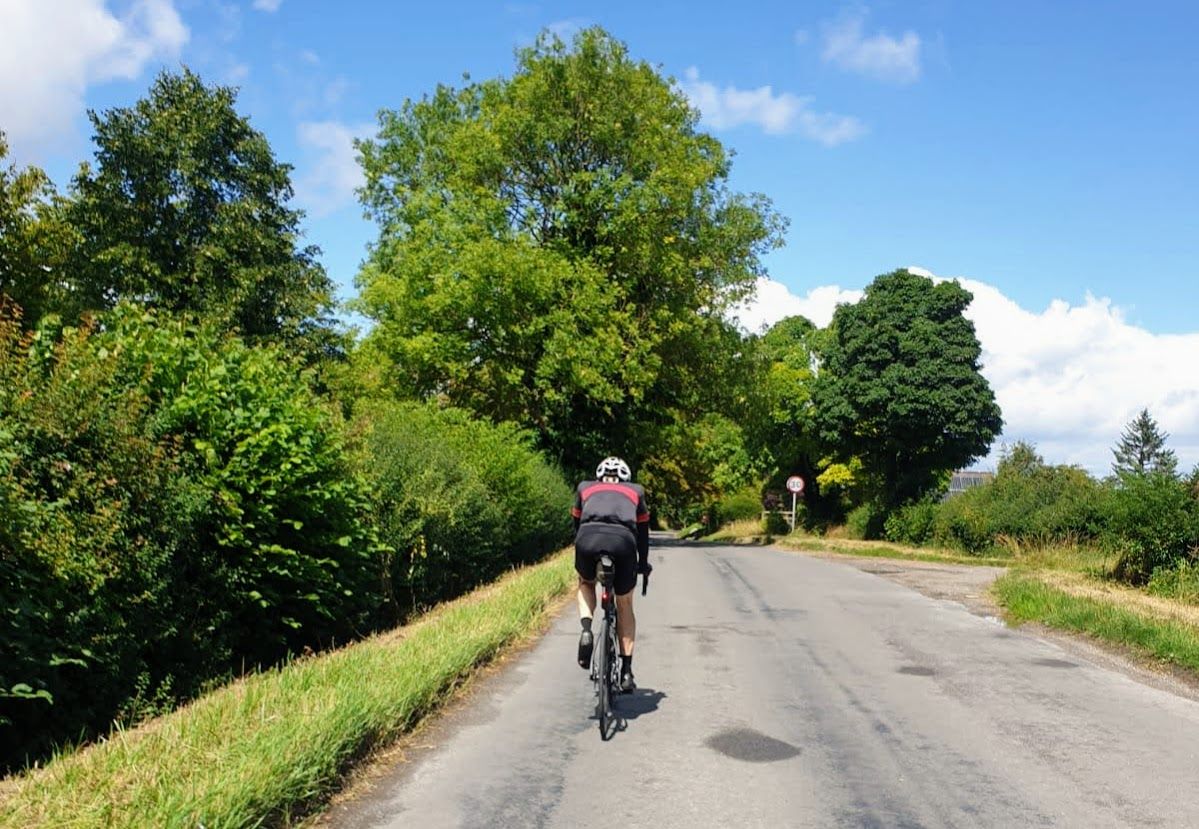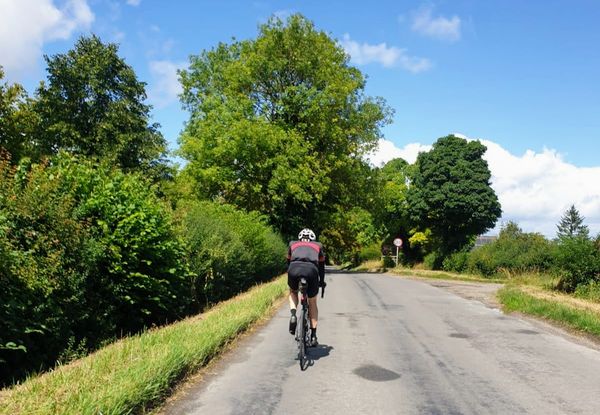 The first one to fall was Gent-Wevelgem in late March. Then Mallorca went into lockdown the day after I arrived on the island. On our return, group rides were verboten and drafting frowned upon - even more than usual. The vindictive villagers of little England began heckling innocent cyclists. Not to worry, life would be back to normal by the summer. Or not. Next to be wiped from the cycling calendar was L'Etape. Another date deleted.
The season looked sparse. Thinner than a threadbare pair of bibshorts and no less attractive. Local loops and laps lost their lustre. Not even a Richmond Park Pretzel could pique my passion. Stalking Andy's Strava activities, I became convinced he was scouting the dogging hotspots south of Croydon - the very definition of a nadir.
There was only one thing for it. We had to do something. Take positive action. Be the change. Light a beacon of hope bright enough to inspire and attract followeurs from across the land (but not too many). Maybe, just maybe, we could cobble together an informal meetup type thingy. Yes! Something that's not really an event, but sounds like it could be one.
All we needed was a catchy name, a convenient location and a date.
The Chilterns weren't too far from home – and lumpy enough to be interesting. Everyone likes a climb or ten. The number of visitors to our lists of toughest cycling climbs had massively increased during the lockdown. Could we maybe ride, rate and rank the top ten hills of the area in a single day? It sounded like the perfect cha... woah, hang on.
A challenge? In the Chilterns? The Chilterns Challenge! Ch-ch-chuffing heck, we'd only just gone and stumbled upon the perfect alliterative sportive name. Luck, fortune, fate, destiny, call it what you will. This was meant to be.
We sprung into action. A circuitous route was proffered (appropriated) by Barry (Mouldeur) from an obliging local cyclist and duly renamed. I spent a good ten minutes crafting a logo using PowerPoint, plucked a date at random and identified a convenient rendezvous point. Then we posted in the Broleur CC Strava Club. And waited.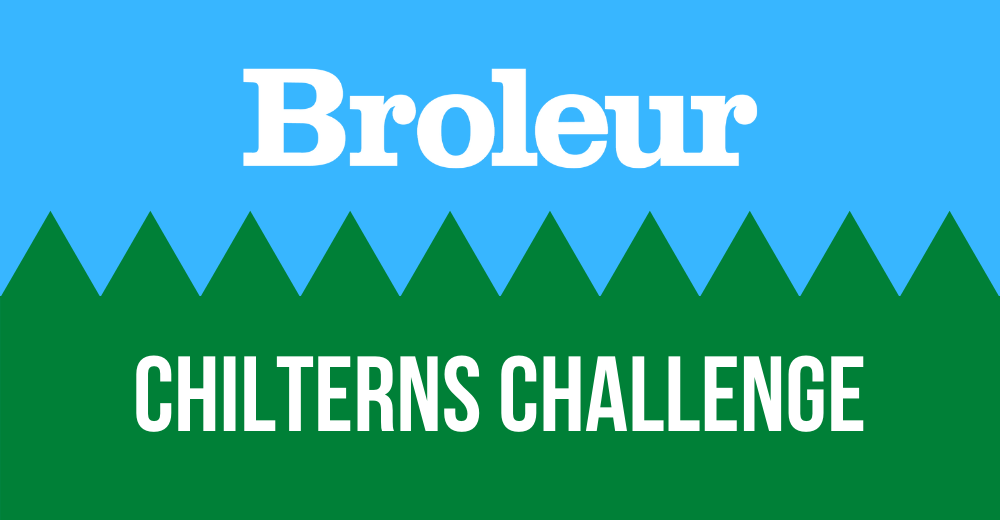 Challenge accepted
Spin forward a few weeks and picture yourself in a car park. If you want to be specific, imagine it's the public car park next to the Kings Hotel in Stokenchurch, on the A40 over the road from the Shell garage, just off the M5.
16 (yes, sixteen) brave souls gathered, at a safe distance. A few familiar faces and some familiar names from Strava – you know, those people you feel you know, even though you've never exchanged actual words, only kudos.
We double-checked everyone had the route, gave a safety briefing of sorts, then split into three groups so we could respect the rule of six and stay alert, protect the NHS and save lives. Tally-ho!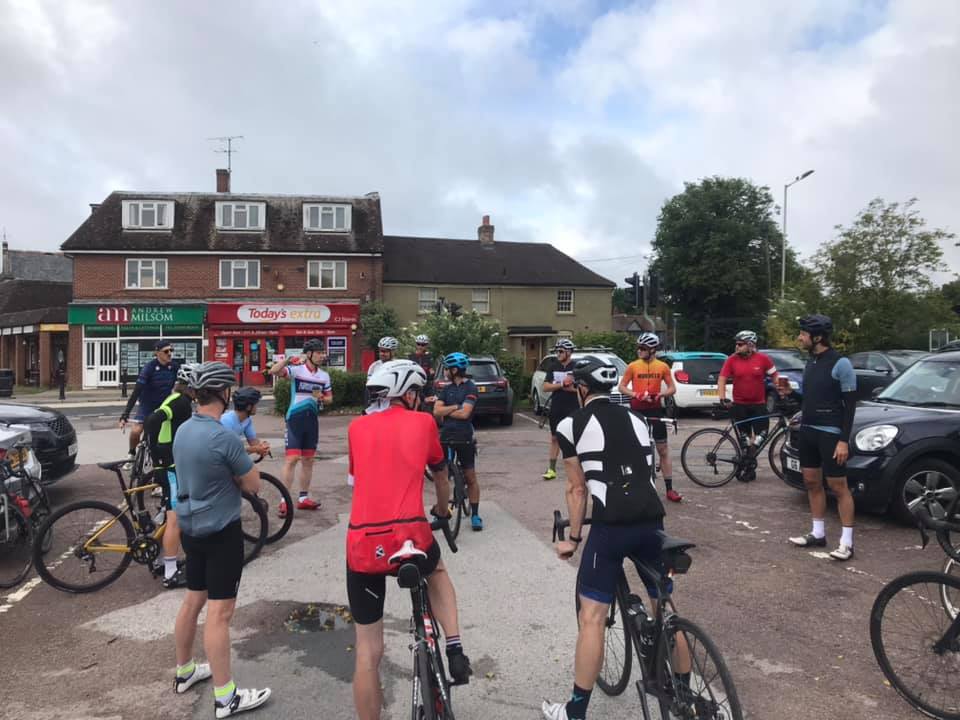 Awks. Whisper it, but I didn't actually have the route. I'd been so busy preparing laminated top tube stickers with a list of the climbs (with way too much detail fwiw) that I hadn't loaded it on to my Garmin. Actually, I hadn't charged my Garmin either, so it's what legal eagles might call a moot point. Thankfully, the bro was in my group and able to cover for my ineptitude.
The spirit of a no-drop ride is that you don't drop people. This proved tricky. Not really knowing half the people who'd pitched up, it wasn't easy to match riders of similar ability (error #3 if you're counting). Our group splintered early. Soon after, I picked up a puncture and insisted the others ride on, thinking Andy and I would catch them up (spoiler alert: we didn't).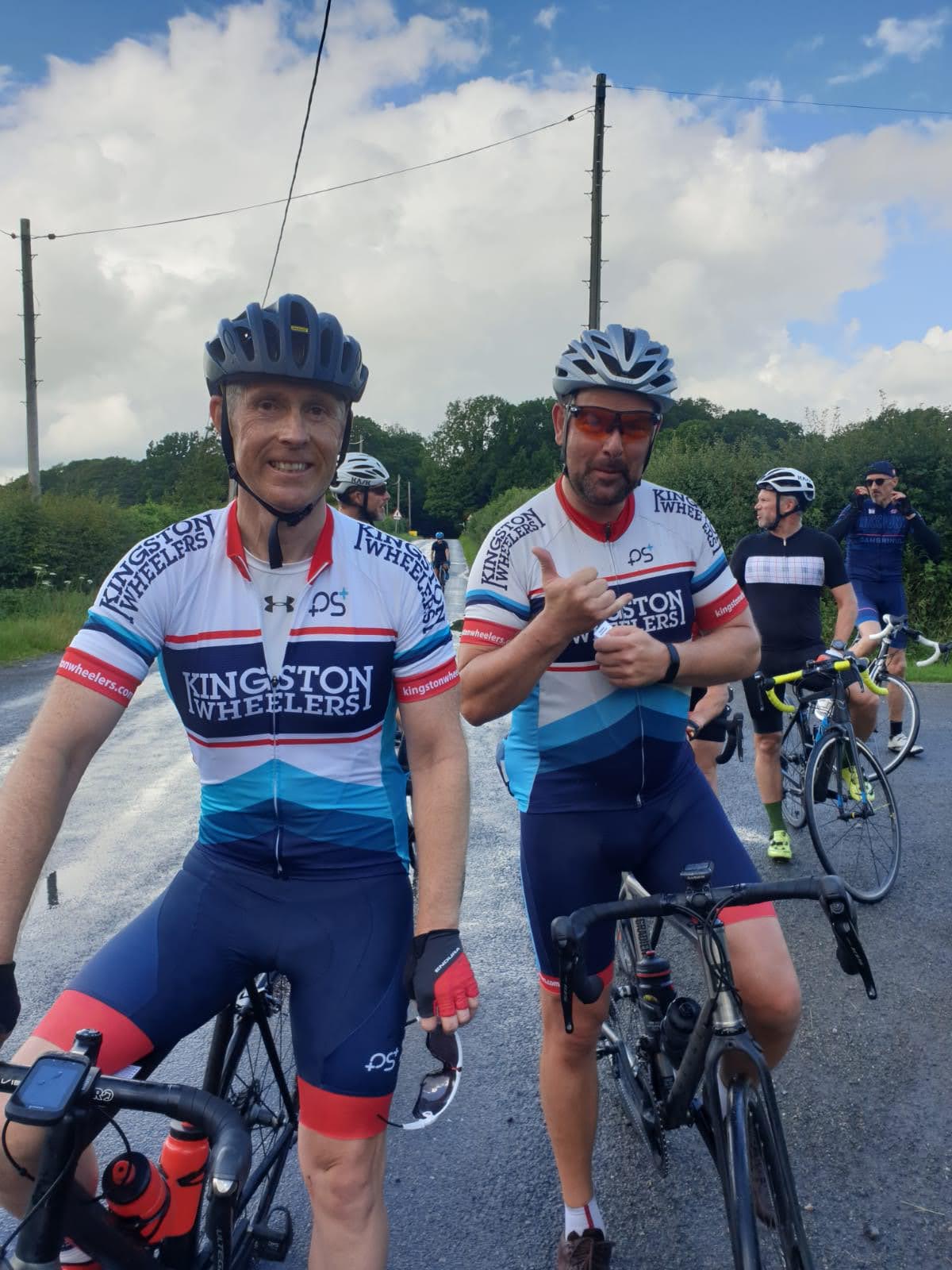 Climbnesia
A pre-emptive apology. If you're here hoping for a forensic examination of all the hills we did that dim and distant day – Whiteleaf, Wardrobes, Kop Hill, Kingston Blount and many, many more – you're going to be disappointed. Thankfully, Andy rarely forgets a hill and has written up the companion listicle of our top ten toughest cycling climbs of the Chilterns. For me, they've since merged into three distinct archetypes: punchy little ramps at the beginning of the day, some long and draggy slogs in the middle, and the horribly steep scrabbly bastards at the end.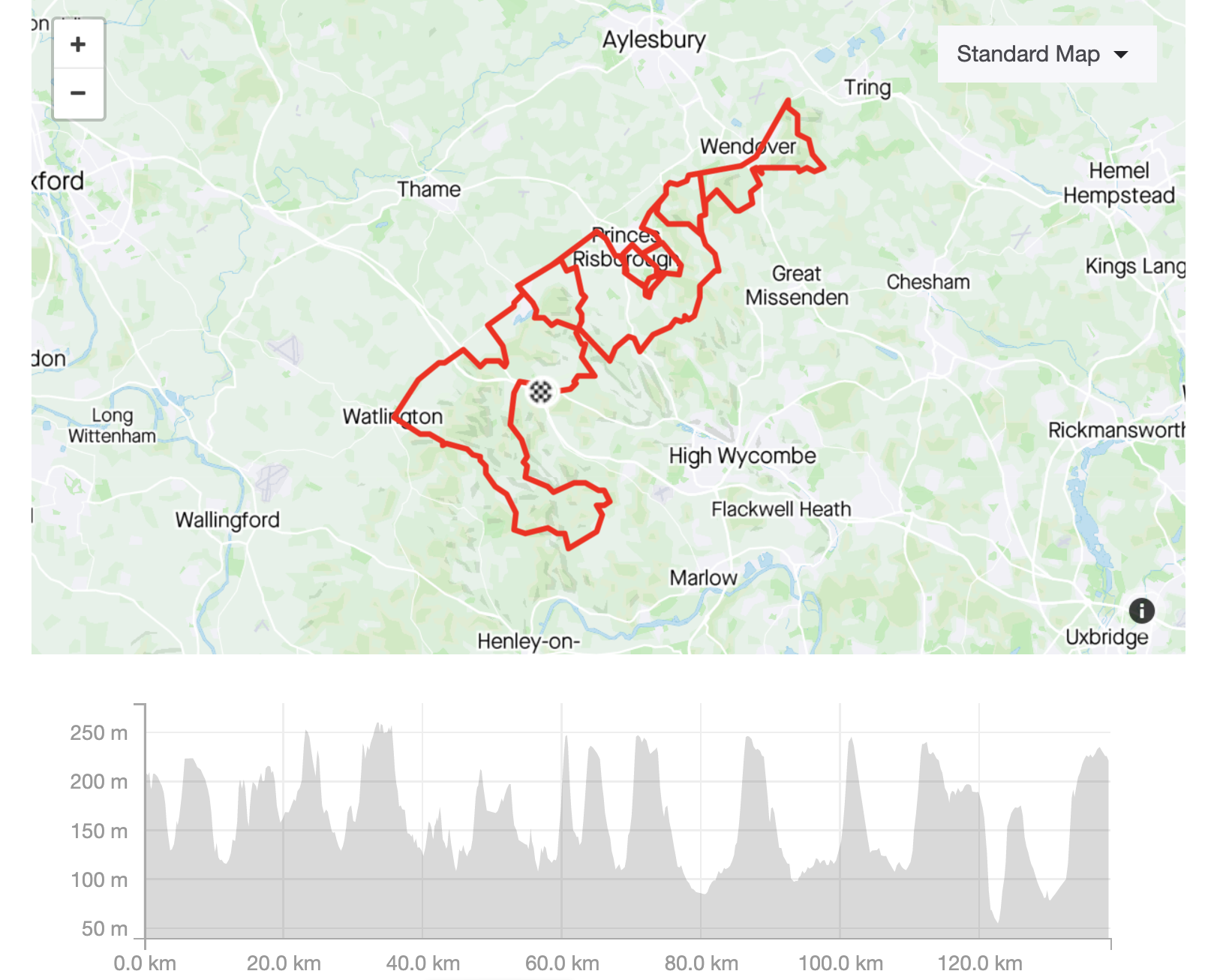 Navigating new roads proved to be as much of a challenge as conquering the climbs. Turns out Garmin doesn't cope very well with a route that loops and crosses itself at multiple points. Not sure if a Wahoo or Karoo would have fared any better? With the cycle computer's artificial intelligence that easily outwitted, our feeble human intellect didn't stand a chance. We lost our way.
Thankfully, at the point of maximum confusion (think Memento crossed with Inception levels of disorientation) we spied a group coming in the opposite direction. Joining them meant skipping about 15km and one of the day's bigger climbs, but if anything that made the decision to do a U-turn easier.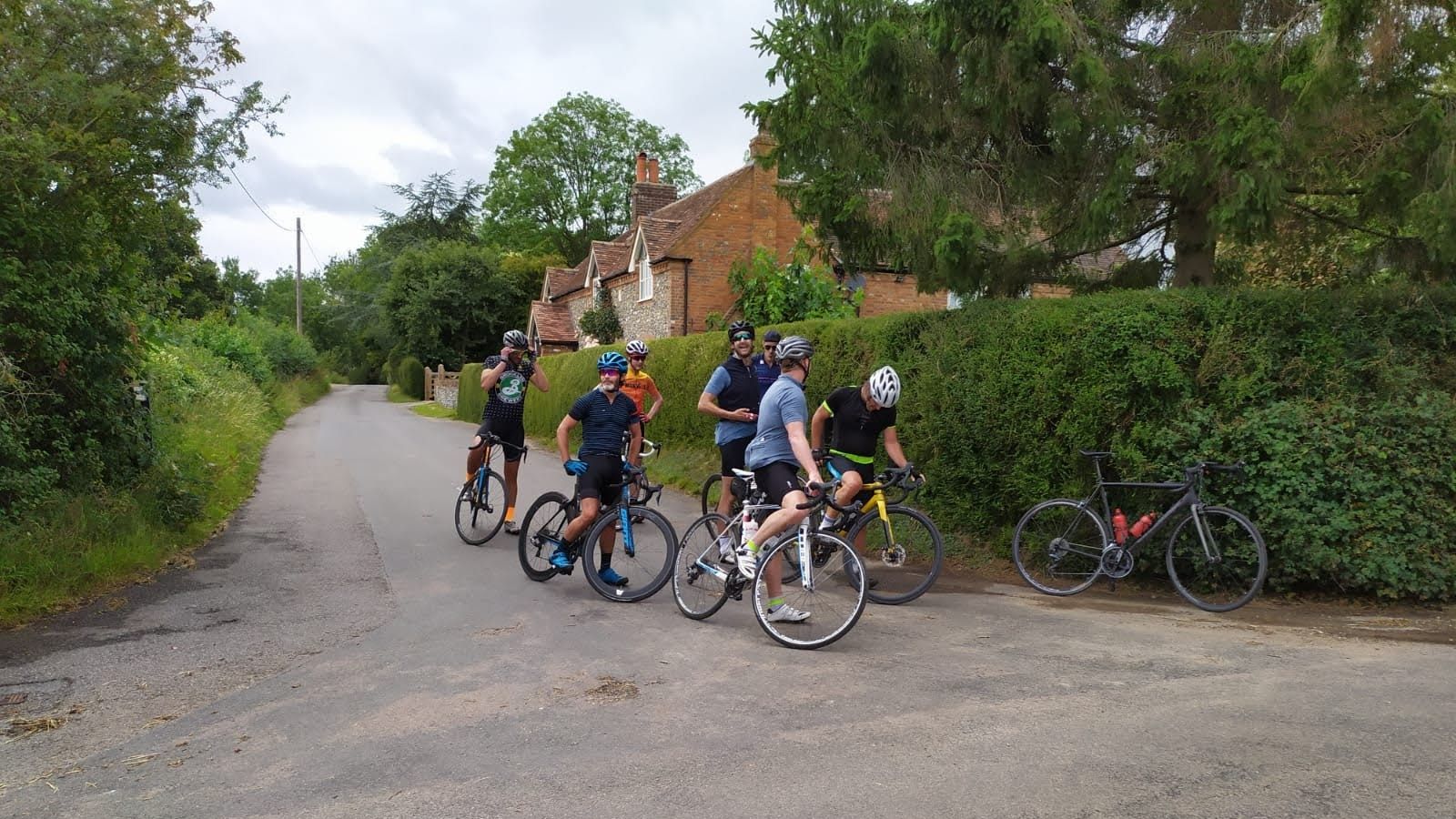 It was good to be back among the pack. And when a couple of the stronger riders, James and Tiptronic, shot off the front shortly after we joined, we were a Covid-safe sextet once again. It was great to get to know some new people - and a novelty to chat away without having to first remind them they were on mute.
After more leg-sapping climbs, we stopped outside a pub for a breather. Barry borrowed a hammer and went full Thor on a bent chainring while the rest of us gorged on crisps and coke. Salt, fat, caffeine and sugar were just what I needed. Actually, at this point a fully-charged e-bike was probably what I really needed - along with a tow-rope for Andy.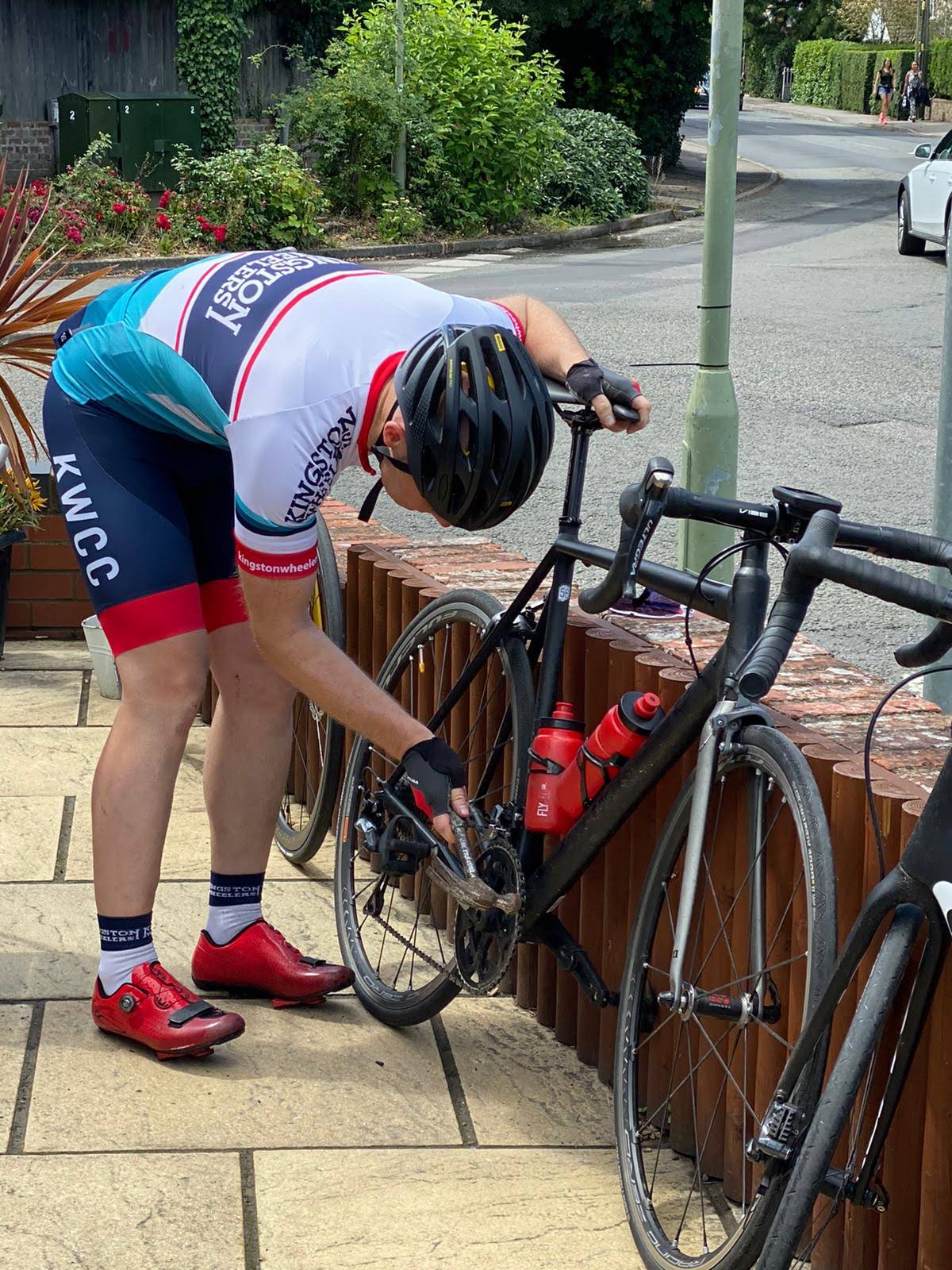 The village of Dibley, like much of the rest of the Chilterns, was very pretty. The last two climbs, Parmoor and the aptly named Turville Terror, were extremely ugly. Talk about saving the worst till last. Nasty gradients, poor surfaces, impatient drivers trying to pass, the lot. Any last dregs of energy were drained and from there to the finish, my legs were leaden.
A pint of shandy in the sunshine would have been a really nice way to finish a grand day out, but this being British summertime, torrential rain began falling the moment we'd slipped out of our lycra into something a little less comfortable. Thankfully, the Kings Hotel threw their doors open and we were able to meet some of the group we hadn't had the opportunity to ride with earlier in the day.
What a pleasure to have ridden in such glorious surrounds with such a lovely bunch of cycling nuts. Cycling solo can be great, but riding together is so much better. Eternal thanks to Barry C, Barry M, Chris H, Chris S, Craig, Dave, Felix, James, Jon, Mark, Paul, Richard, Rowan and Ruth for making this thing a thing. Without you it absolutely would have been possible, but not half as much fun.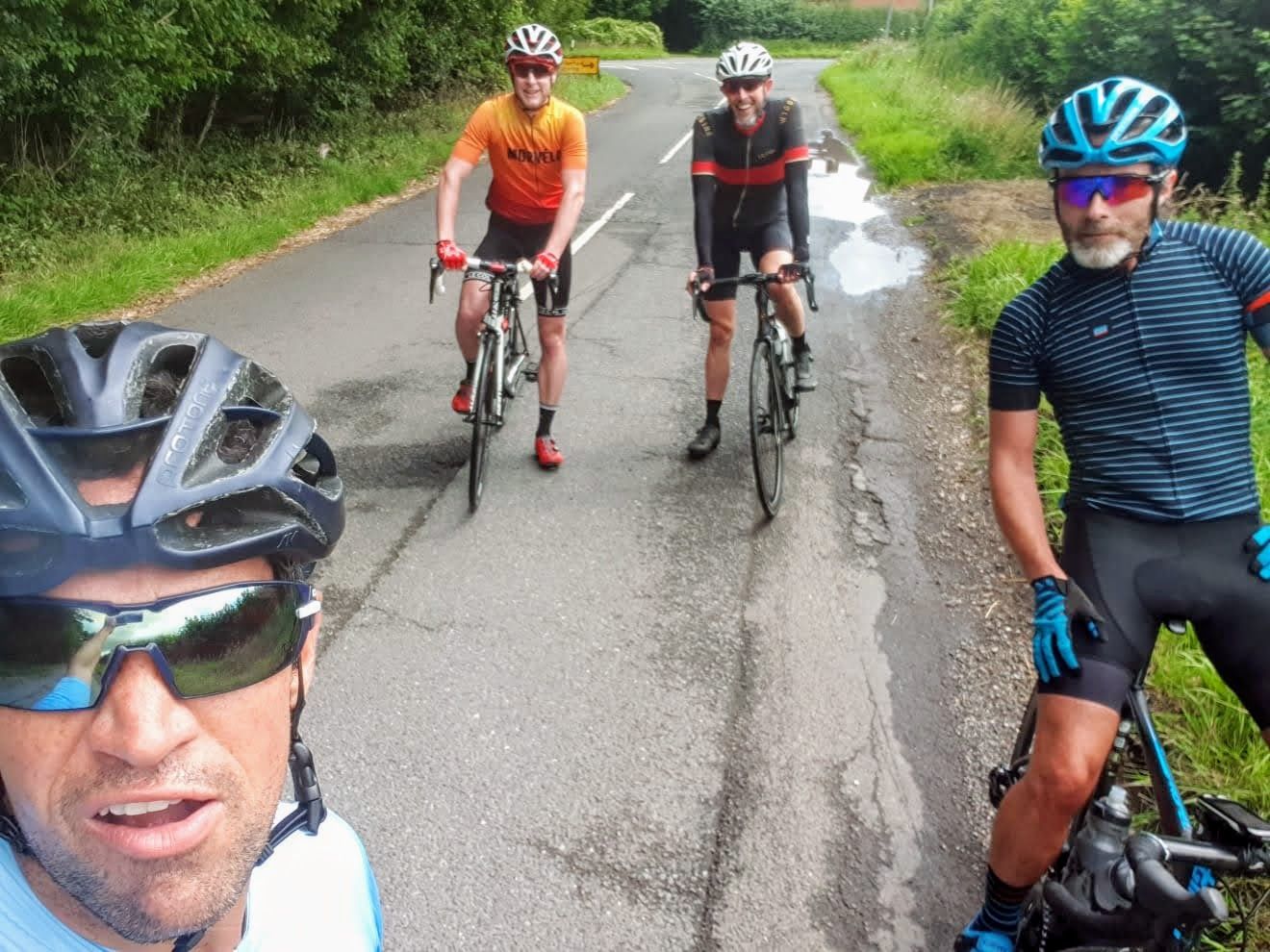 The other brother
I have unfinished business in the Chilterns. Every time I've ridden the region, something has gone embarrassingly wrong.
There was the the time I rode 100k with my shorts inside-out so I looked like a red-arsed baboon. In the London Road Sportive sieve-like inner tubes left me with no option but to do the 'short route'. At L'Etape UK I suffered a sportive-ending mechanical just as I was dropping the hammer up Whiteleaf (or at least that's the way I tell the tale). This was the opportunity to right some wrongs.
How I'd love to spin a redemptive story of crushing climbs and leaving losers in my wake. In truth, I went to a dark, dark place on Parmoor and Turville. We're talking a black hole. I got off and walked for a bit. Shame on me - but this feud isn't over.
Did Rocky quit after being beaten by Apollo Creed? No, he used it as fuel for Rocky II. Did he quit when Clubber Lang killed his trainer Mickey in Rocky III? Or when Ivan Drago did the same to Apollo in Rocky IV (undoubtedly the best Rocky movie btw)? Hell no.
Rocky isn't the only fictional fighter capable of making a comeback. And if I fail, who really cares when the Chilterns is such a beautiful place to ride?