The Kentish Killer Sportive
The Kentish Killer celebrated its 10th anniversary in 2020. What makes this endurance event such an enduring favourite? And given the storms sweeping the country, would we live to find out?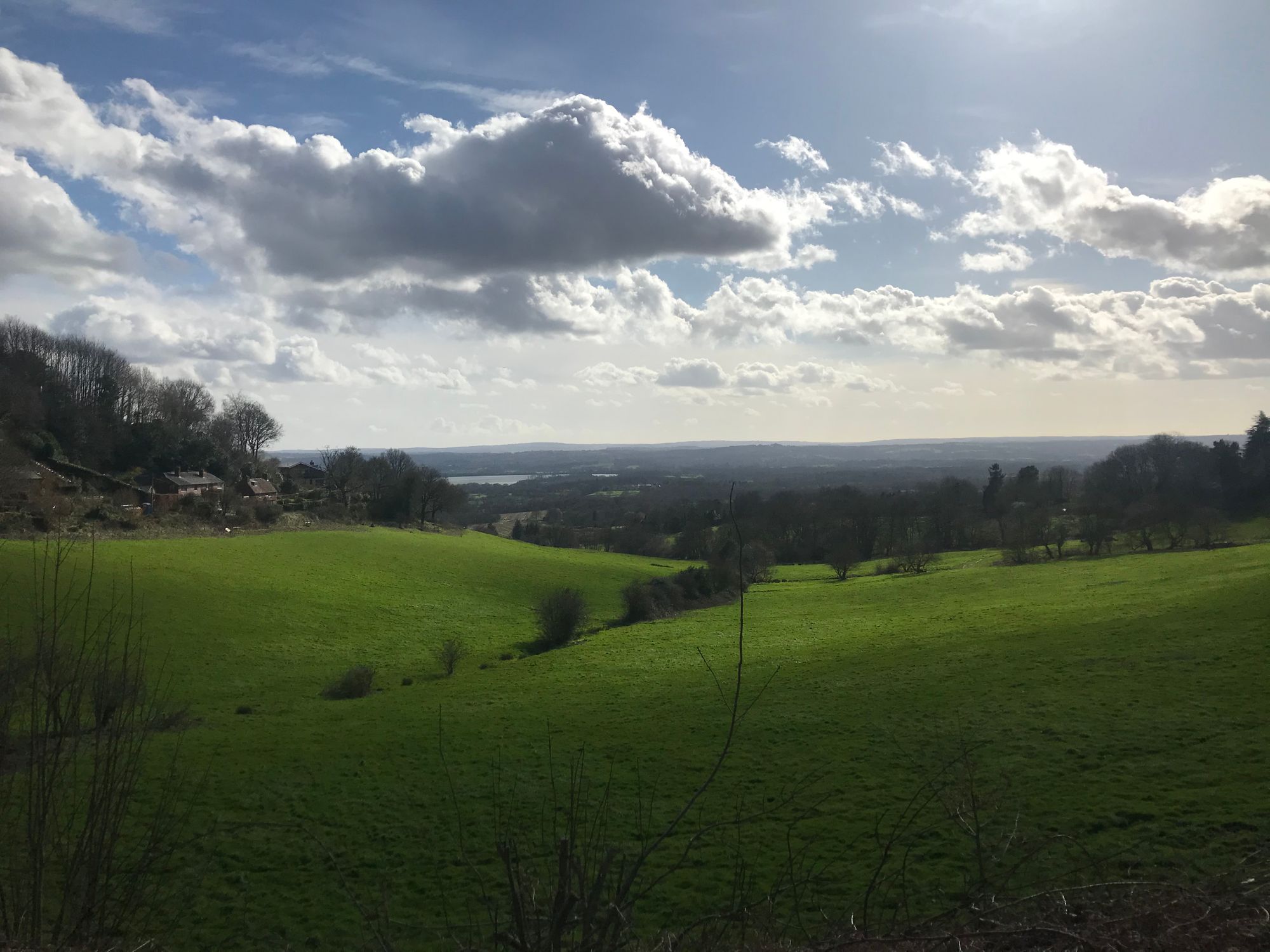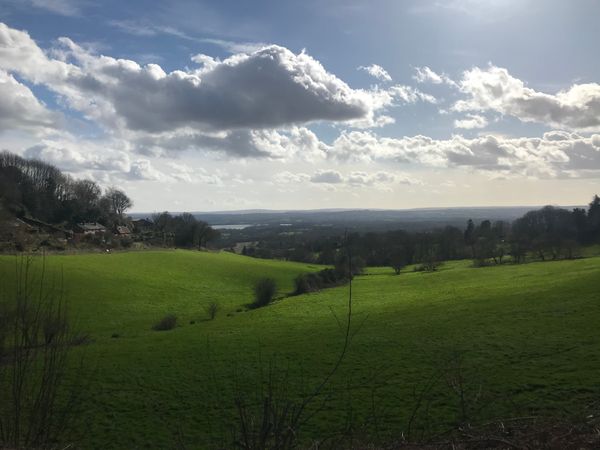 Having not cycled together for what seemed like an eternity, I'd anticipated a light sprinkling of familial piss-taking for my heavy Zwift usage over the winter. What I didn't expect was for my brother to have swapped his cleats for Doc Marten-sized banter boots for the first 20km of the Kentish Killer.
"When do we get to the volcano?" "Where are the dinosaurs?" "Oh look, someone's switched on the lightbulb in the big blue ceiling!" "What's this thing blowing in my face?" "How come we're slowing down going uphill? Gravi-what?" "Why do we have to go around other riders, can't we just cycle through them?"
Admittedly, the Zwift Companion app had become more of a Zwift Live-in Lover over the past few months. But, then again, cycling outside didn't hold much appeal as Britain was battered by Storms Ciara, Dennis and, the day before the Kentish Killer, Jorge. February's Hell of the Ashdown even had to be cancelled, which was a shame but perfectly understandable given the conditions at the time.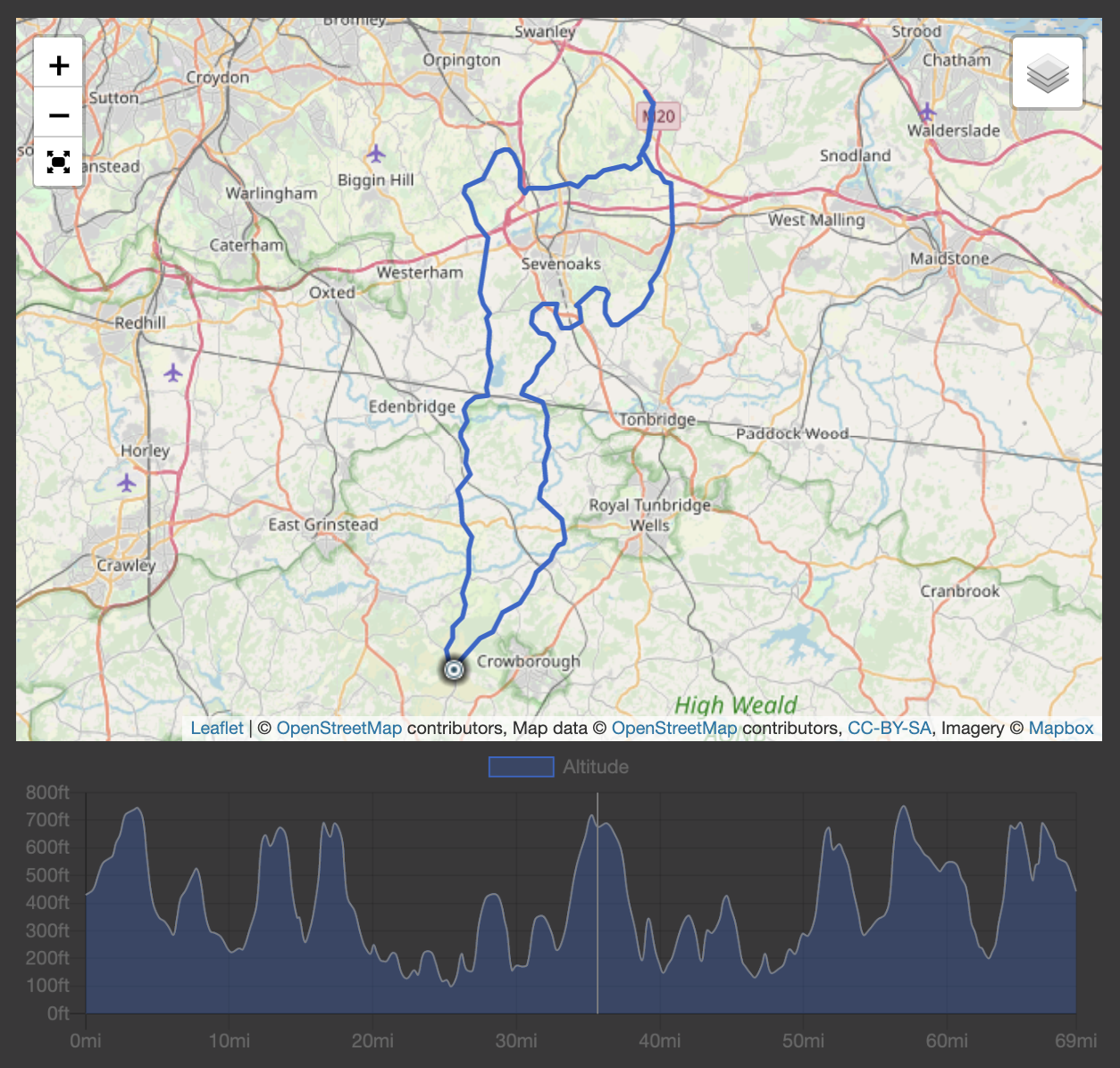 Hatching an escape plan
Neither of us relished the thought of another experience like the Amstel Gold Race or our second attempt at the Puncheur in horrific weather (Steve described getting out of the car for the latter as "the bravest thing I've ever done"), so battle plans were hastily redrawn. If the conditions were really grim, we'd just do the shorter route; if our lead-out rider, Paul Tippett, was being held back by our lard arses (winter hadn't been particularly kind to the waistlines), we'd release him from the Broleur shackles and pootle round the course.
As it was, light winds, cloudless skies and what felt like a balmy temperature of nine degrees greeted our arrival at the Brands Hatch start line. We got ridiculously lucky. The only casualty on the original Kentish Killer route was Sundridge Hill, which was flooded. There were no tears shed when that email dropped into the inbox.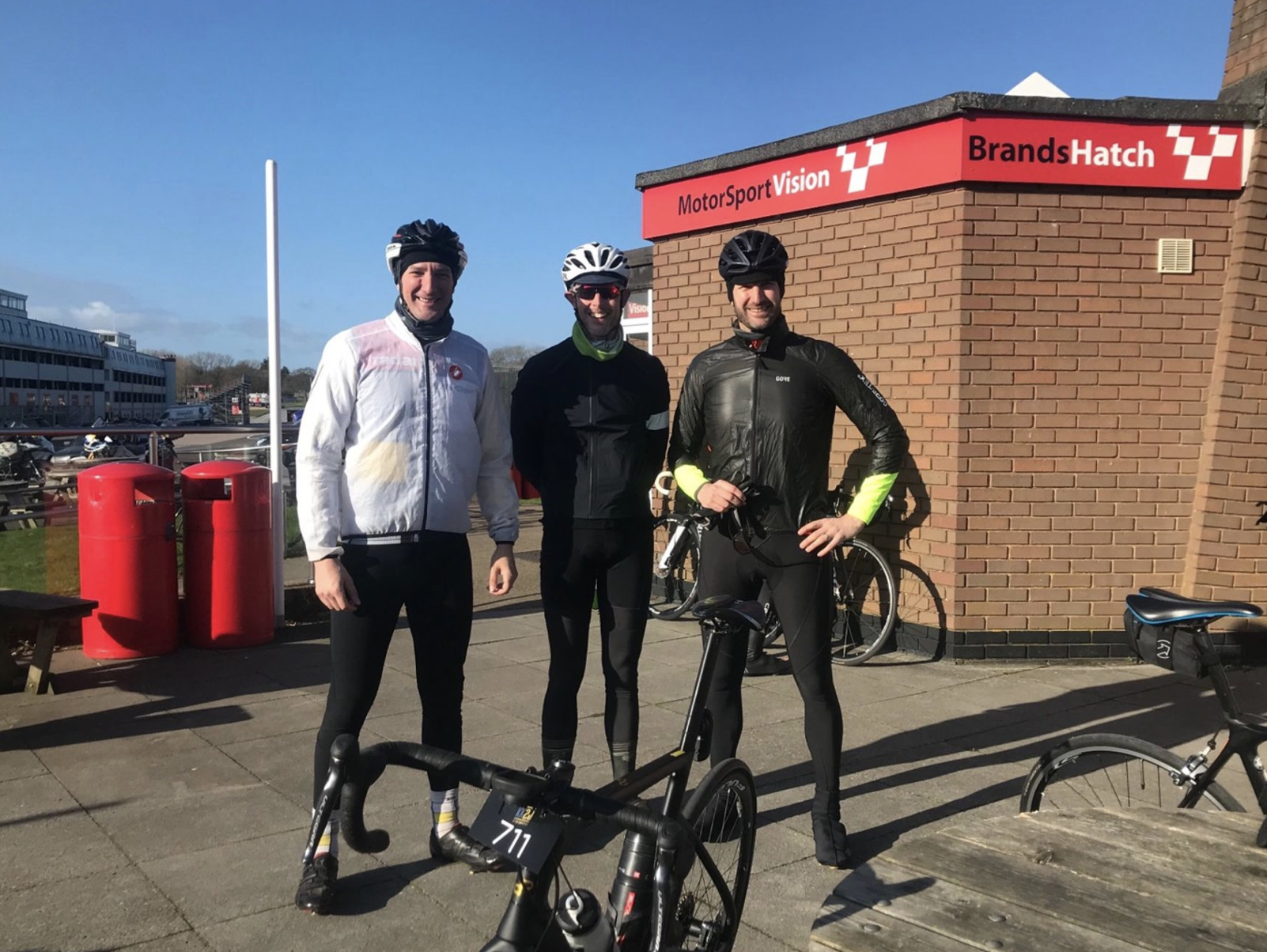 Surely it would cloud over and begin hosing it down the moment we set off. No such luck. It was glorious cycling weather throughout the day. Our well-practised excuses were going to hold about as much weight as Nairo Quintana. We were in it, if not to win it, then at least to complete it.
After exiting Brands Hatch, there's a nice, gentle ascent to warm up the legs and a speedy descent of Exedown before the proper climbing starts to bite after about 20k with Bates Hill - plenty of time for the brother to be chuntering away in my lughole, much to the amusement of Paul.
Get Carter
All chat swiftly stopped, though, when we reached Carter's Hill, the steepest of all the climbs on the Kentish Killer, with two sections over 20%. Having cycled up it once before, I knew what to expect. But obviously time/beer numbs the memories. It was really gritty as I tried forlornly to hold on to Paul's wheel before my brother and I lost contact (a scene that was to be repeated for every hill).
It was then a stroll along memory lane, as we followed a route we regularly used to ride from the now sadly out-of-business Vélo House in Tunbridge Wells, through the gorgeous village of Penshurst and up and over Fordcombe Hill, one of those climbs where you think you've reached the top long before the actual finish.
Down we descended into Groombridge, roughly the midway point and the first feed stop, where I met a blast from the past. I developed a heartfelt - well, stomachfelt - love of morning-after pizza during my uni days. Lo and behold, there in the warmth of the halfway hut sat box upon cardboard box of cold margherita goodness, just waiting to be devoured. I think I inhaled three slices before my brother had finished stirring the sugar into his hot coffee.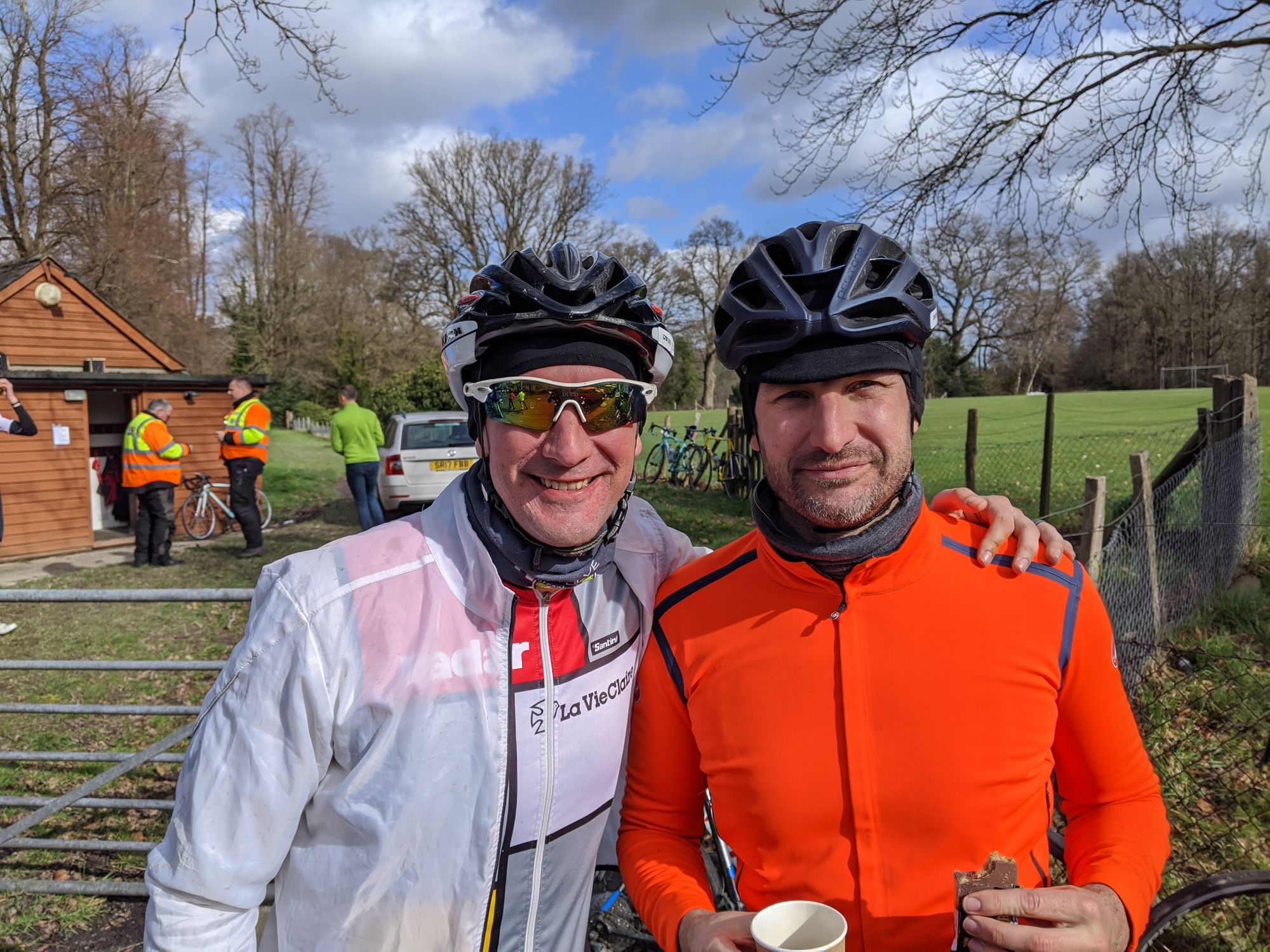 Hell freeze is over
As we turned left rather than right, long route rather than short, I couldn't help but think back to the Hell of the Ashdown (HOTA) and how the cycling wheel turns (metaphorically rather than literally).
After crashing just 2km in, then nursing a bloodied elbow and bloody awful cramp for 100km, that day was miserable. Paul and Steve disappearing into the distance, me doing my utmost to hold on and not become a hindrance. For the Kentish Killer, I felt strong throughout and it was my poor brother's turn to cling on at the rear. The 4.2km climb through the Ashdown Forest is beautiful - at least Paul and I thoroughly enjoyed it, Steve endured it.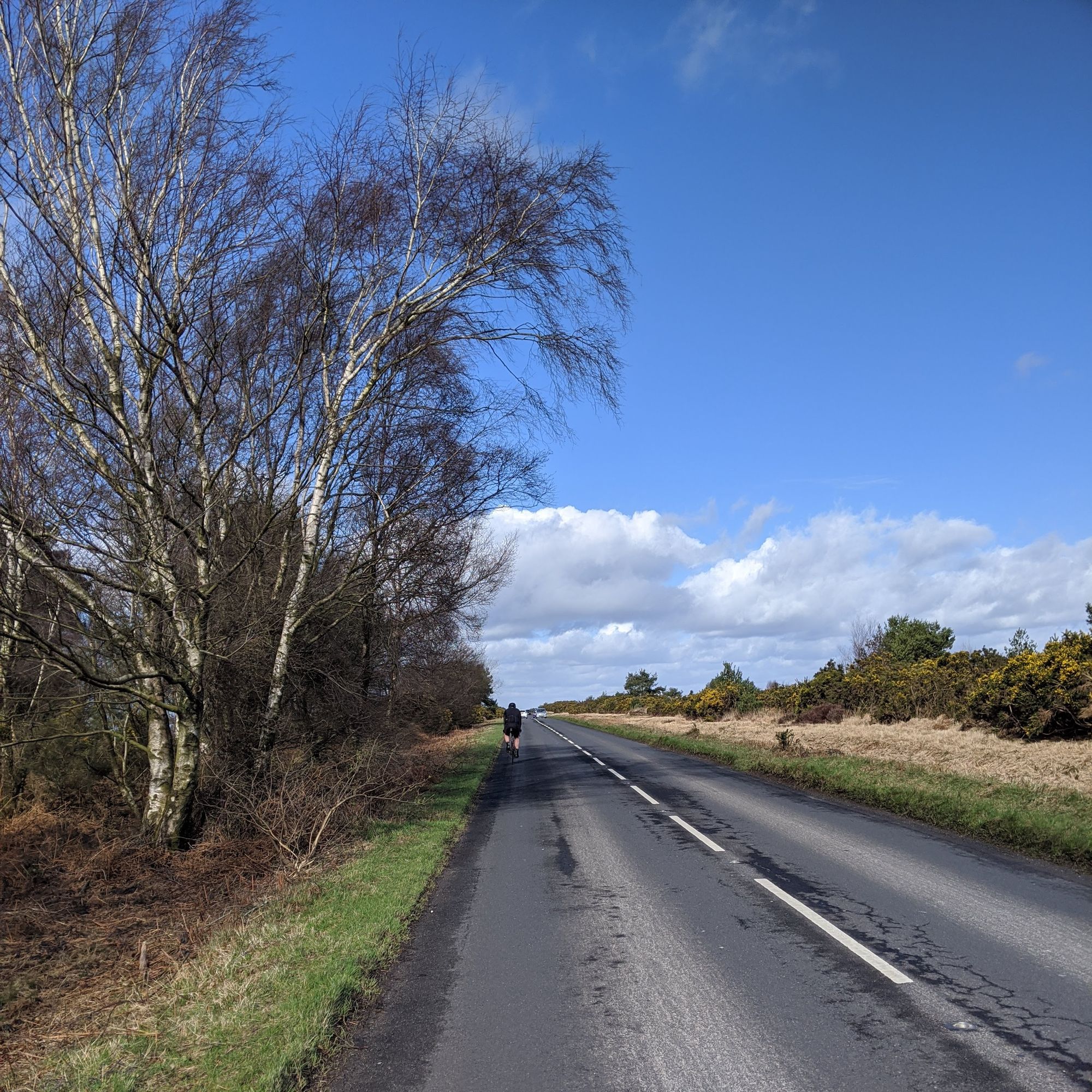 Taking a good Ide-ing
The next biggie was Ide Hill. Knowing he was hurting, I thought I'd give it my best Wout Poels, coaxing him along. "Hup, hup, hup!" "Allez, allez, allez!" "Dig in! Come on mate!" He soon told me to shut the f*** up - in as many words, which was just as well as I was fast running out of clichéd exhortations. I piped down and let him suffer in silence.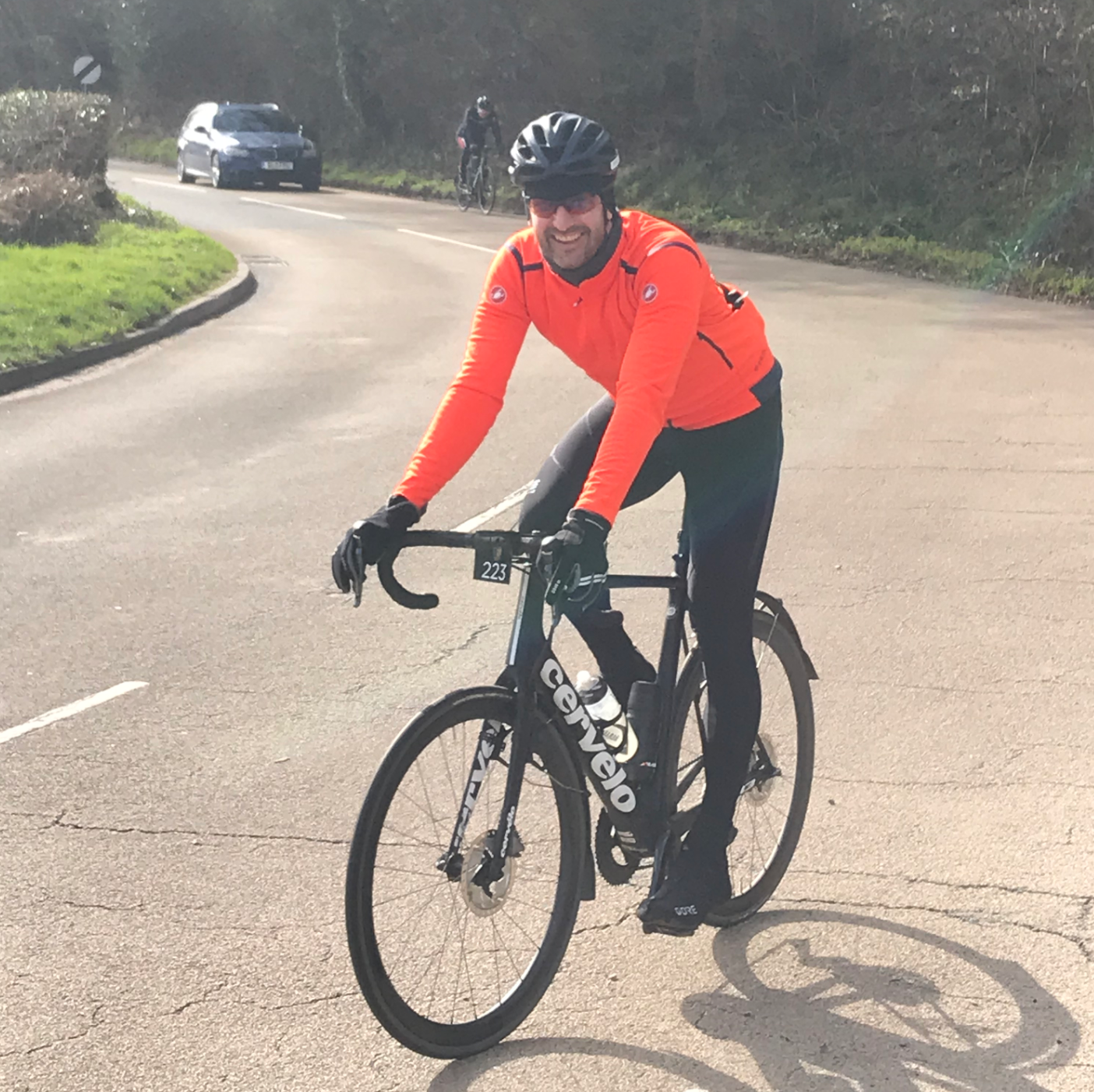 The final feed station was at the cafe near the top of Ide Hill, complete with its wonderful view of the reservoir below. More cold pizza, sausage roll and a handful of jelly babies to whip up that second wind, then we'd crack on to the finish, right?
Wrong. Paul had suffered a puncture, which was compounded by another puncture in his replacement inner tube. Even with the help of a very helpful cycle mechanic, it meant hanging around for half an hour longer than we intended, but we owed Paul that. Not only had he laughed dutifully at all of Steve's jokes (at my expense), he'd waited patiently for us at the top of every climb. No complaints, no whingeing - and no over-the-top encouragement. He could have easily bagged a gold medal-winning time had he ridden solo.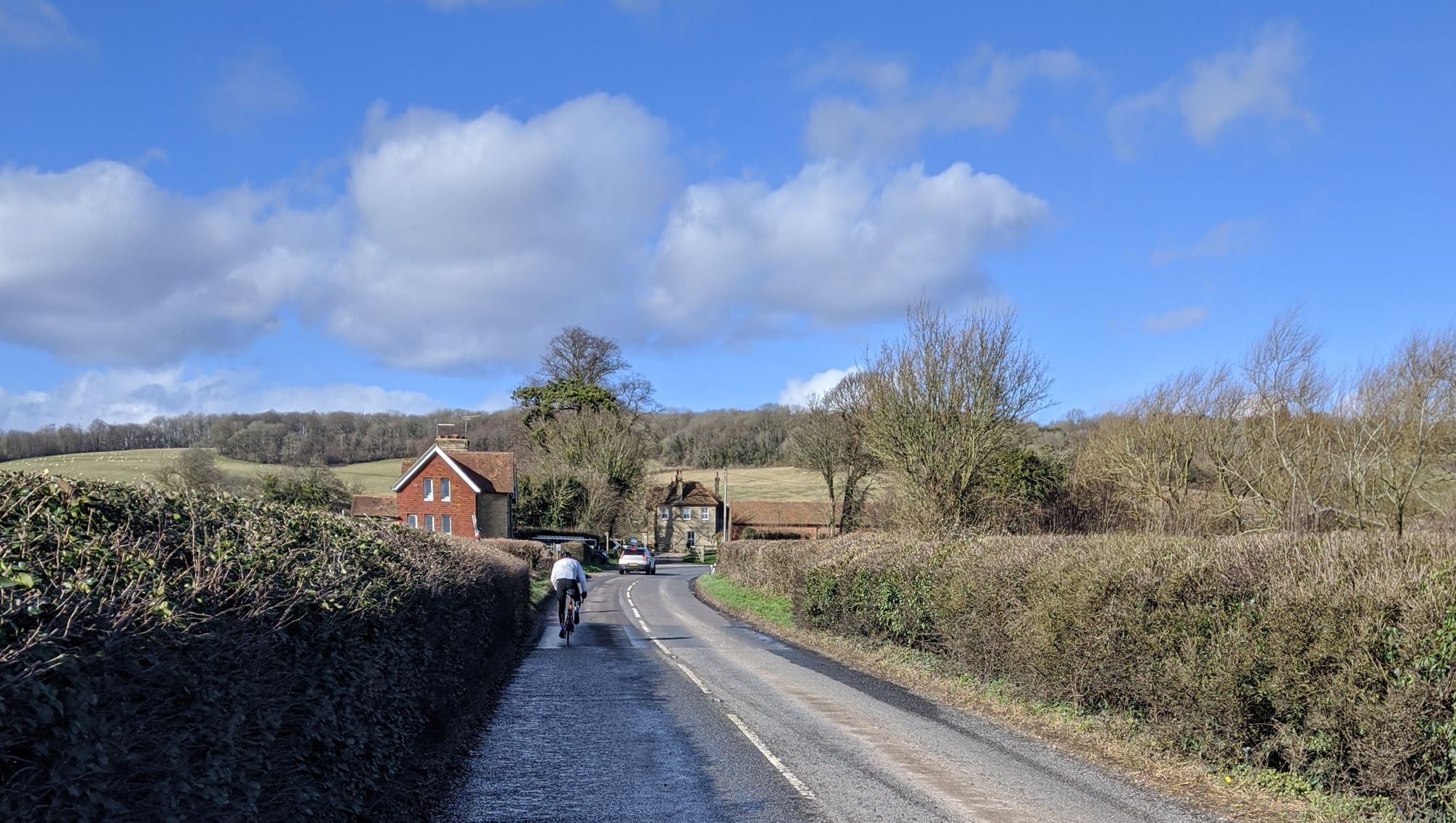 Row Dow blow
I'd done Row Dow a few years ago for our Broleur Kent top 10 cycling climbs and didn't recall it being too horrific. But then at the time I didn't have close to 100km in the legs. Just like Carter's, it was way harder than I remembered, the type of climb where you hope against hope that the top is just round the next bend because you have zero left to give.
But there was light at the end of the unremitting uphill tunnel. Get yourself up and over Row Dow and there's just one hill to go - Tinkerpot - still steep, but shorter and less vicious. You can expend your last drops of energy, safe in the knowledge it's all downhill from there to the finish.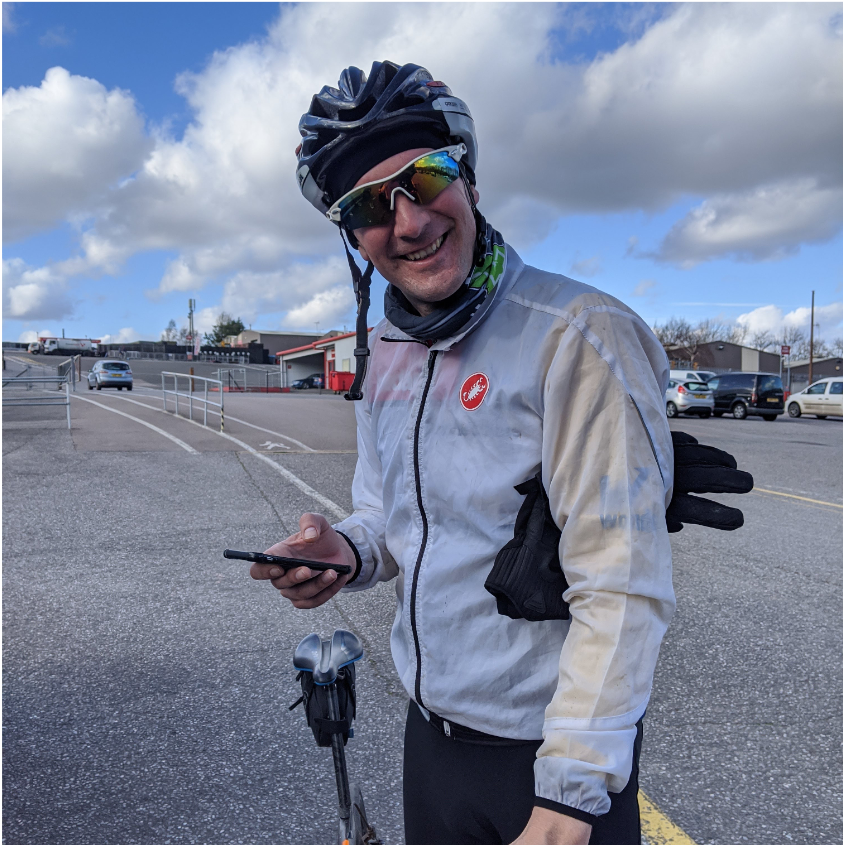 Emerging from purgatory
Completing the Kentish Killer left me basking for days in that familiar sportive/endorphin high. However much I enjoy my forays into the virtual world of Zwift, nothing compares to the sense of accomplishment and thigh-aching happiness you get from a real-life ride.
It's not quite so easy to choose between the first two big events of the southern sportive scene. Which is better? Hell of the Ashdown or Kentish Killer?
As early-season soupçons, they're both very tasty options to tuck into before the main course of a big summer sportive or granfondo. Well put-together, with friendly marshals, testing routes, and fine fare. Our recommendation is to bite off a bit of both and then choose your own favourite flavour. Whichever one you pick, you won't be disappointed.
The other brother
While Andy will have his full kit laid out on the bed the night before, I'm more of a shove a bunch of stuff in a bag and cross your fingers kind of a man. And proud.
Naturally, this means things occasionally get forgotten. Usually it's inconsequential: the ibuprofen, the chamois cream, hydration tablets. In this case it was the Garmin, left lying by the bed, charging. I was going screen-free.
I chose to 'piggyback' Andy's recorded ride rather than kill my phone battery using Strava. Once I'd reconciled myself to not being able to notch up 153 little bronze, silver and gold 'Achievements', it proved to be strangely liberating.
No need to start right on the start and then stop just at the finish, or stop and then start at the feed stations, or traffic lights, or when waiting for people to catch-up (not that I did much of that). Yes, I know Garmin has an auto-pause feature - but what if it takes an extra second or two to figure out you've stopped? Unthinkable.
No power readings, no heart rate, no cadence, no temperature, no elevation, no time, no elapsed time, no fricking random beeps and do you know what? I'm pretty sure it made no difference.
Best of all, it meant I didn't have to endure the humiliation of seeing my - and therefore, our - average speed gradually but irreversibly drop, mile-by-mile, climb-by-climb and pedal-stroke by punishing pedal-stroke. And when the finish came, it actually came as a surprise - and a very pleasant one at that!