The Zwift Omnium
Broleur's Zwift Omnium (sorry, no badge yet) requires a rider to complete every single one of the course routes in Zwift. Could Andy's avatar get around the worlds in 80 days?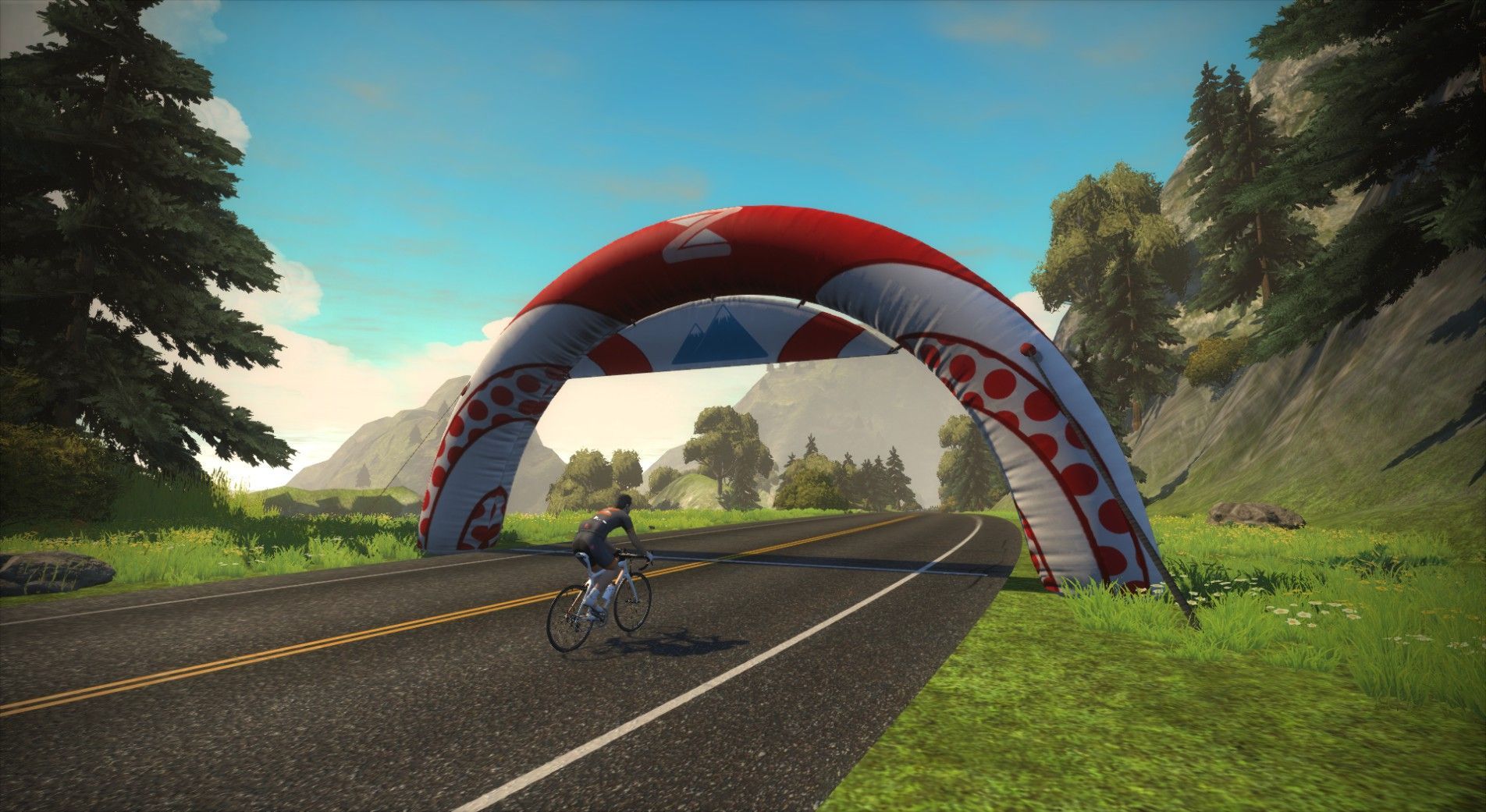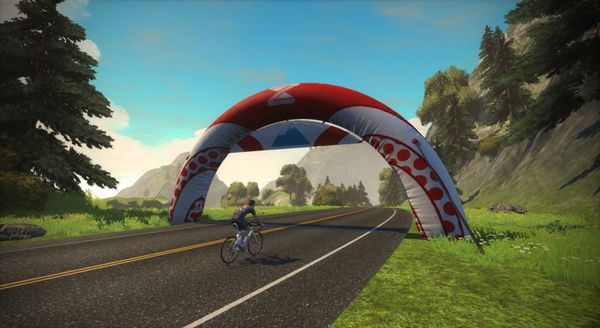 December 17, 2020, is a date burnt on my brain, scorched on my hippocampus. 9.37pm on that fateful Thursday to be exact. That is when I got the fateful message. Zwift was adding four new routes to Watopia. A fly in the ointment? This was more like a killer hornet in the chamois cream.
How could Zwift do this to me? And here I was, thinking we were friends. I was on the verge of cycling greatness (in my own mind at least) but this news meant I'd still probably languish in the 'below-average' category.

Finding the target
This will no doubt come as a complete bolt from the blue, but Covid messed up our cycling plans for 2020. We'd missed out on Gent-Wevelgem and L'Etape and, by the end of summer, I was feeling bored, fat and disillusioned with cycling in general. It says everything when the highlight of your ride is thinking of a witty Strava title. I had no goals. No pot of gold waiting at the end of the rainbow. The 365-Day Challenge was a non-starter and my annual 10,000km cycling target had been reached by the end of September. Three months of limbo loomed... until Zwift offered salvation.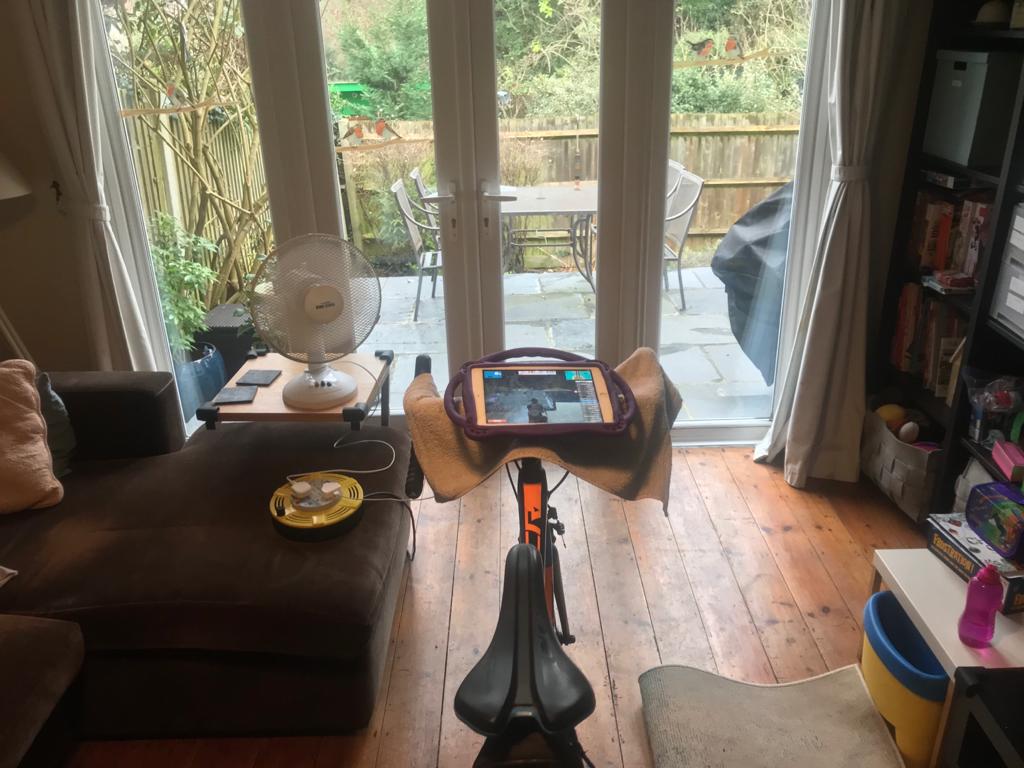 The Famous Five
It was after doing all the France stages, including Ventoux – sorry, 'Ven-top', which took me right back to the GFNY Ventoux – that it dawned on me I could complete all the Zwift routes before the end of the year. My OCD (Obsessive Cycling Disorder) finally had a focus. 80 courses, 2,459.8km (including 'lead-ins') and 36,496m (not including 'lead-ins') of elevation gain.
Luckily, I already had around 50 of them under my belt. Most of the routes remaining were of the half-arsed, half-hour variety, easily accomplished in-between the school run and a supermarket sweep. I won't even attempt to describe them all here as Zwift Insider goes into all the necessary depth and detail.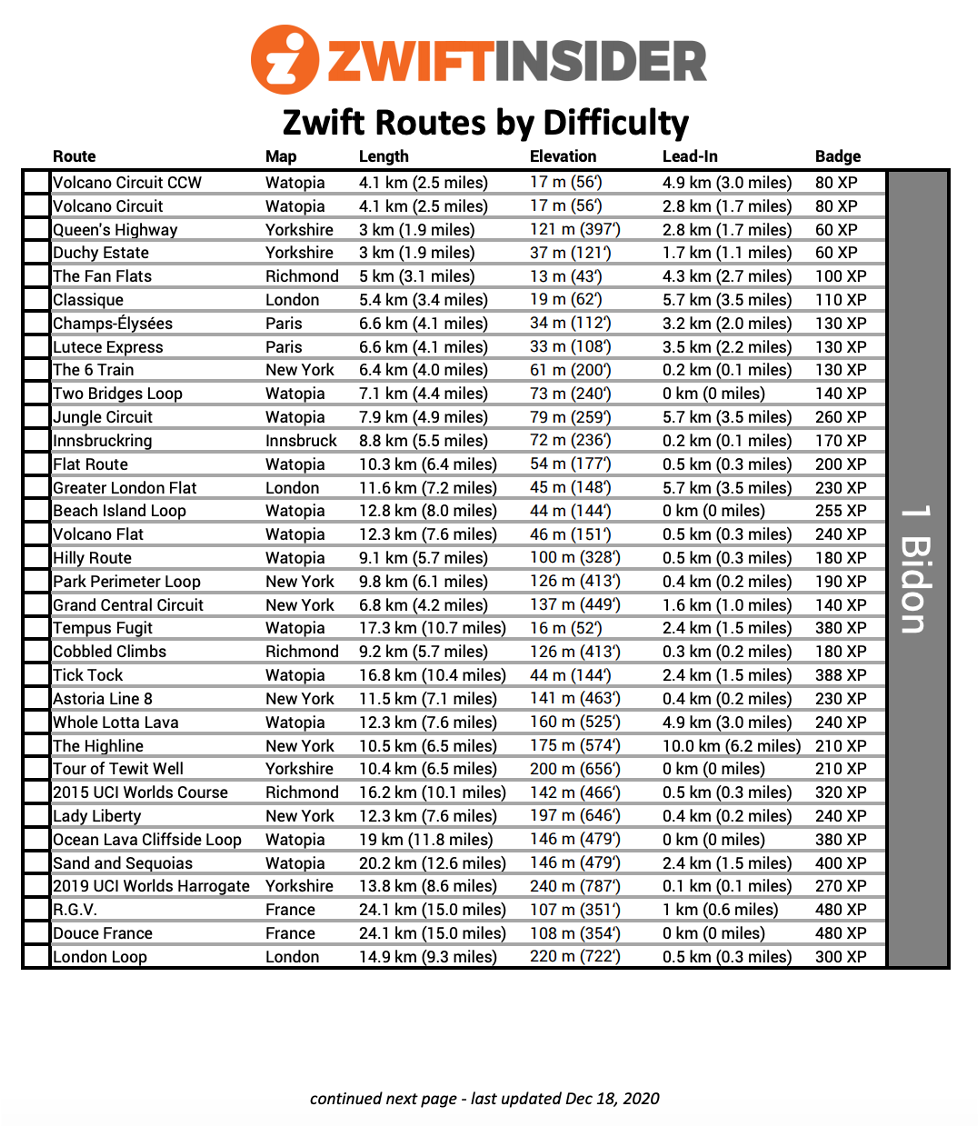 It's a hard, socially awkward thing to say out loud, like admitting you have a favourite child, but Zwifting began to be more enjoyable than being outdoors. The temptation to do 'real' riding receded as the mornings got darker and the weather got colder and wetter. I no longer saw the point in pootling around south London for an hour – not when I could be ticking off the Greatest London Flat or the Lutscher CCW.
One-by-one, the courses were conquered, until by the beginning of December, there were just five pockets of resistance remaining. The Famous Five. Or should that be The Infamous Five? Quatch Quest. The Mega Pretzel. The Über Pretzel. Four Horsemen. PRL Full. Names to send a shiver down a Zwifter's back.
War of the worlds
The problem with the remaining routes is they take so damn long to complete, whether it's because of the distance, elevation, or both. One hour on a turbo is beautiful; two is distinctly unappealing; three is getting ugly; four is horribly disfigured; five is on fire and put out with a golf shoe. Let's not even talk about six hours just yet.
The tedium sets in around the 1hr 15min mark (see, I was so bored that I actually took the time to think about when I got bored!). But this at least allowed plenty of time to ponder my top-five Watopia regions:
5. Jungle You can absolutely bomb it down half of the course but the return segment is really draggy. Always seem to get bogged down but plenty to look at.
4. Volcano Smash out the circuit or do the climb. Either way, it's a really interesting course that rewards sprinters and grimpeurs.
3. Epic KOM Here's a suggestion: Do the 'Reverse' route first. Unless you're on a go-slow, you're pretty much guaranteed a Zwift jersey. But this is a great test from either direction.
2. Alpe du Zwift Having done it IRL, I'm still struggling to remember the Gothic chateau halfway up but, apart from that, it's reasonably accurate in terms of gradient and how knackered you feel doing it. Just a shame I couldn't get off and sit on one of the hairpin walls like I did during the Marmotte.
1. Titans Grove Easily the most fun. Lumpy but not ridiculous, you get back what you put in. Plus I think it's the most pleasing visually, with pterodactyls flying overhead and T-Rexs roaming around.
Come to think of it, I also had oceans of time to mull over my top-five guest worlds. In reverse order: Yorkshire, London, Richmond, Innsbruck and France. New York doesn't make the list, not because the routes aren't challenging but because I've never really enjoyed the futuristic setting or imaginary climbs.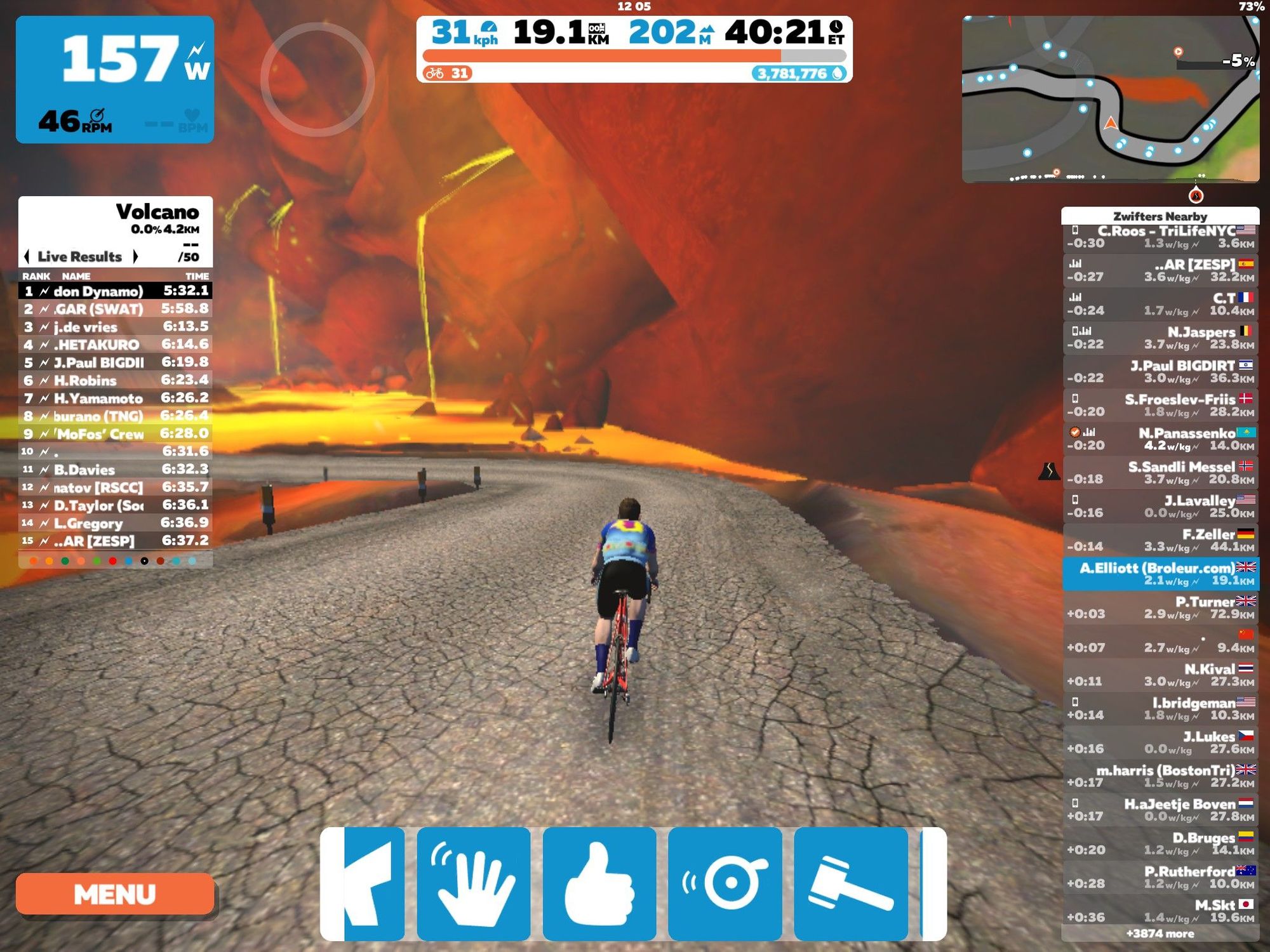 Race against time
A month seems plenty of time to do just five courses. But that doesn't factor in having a boisterous six-year-old, a new job and everyday chores that weren't going to do themselves. Spending five hours on the turbo, followed by another hour defumigating a pungent living room/pain cave, wasn't the most selfless use of my time. Thankfully, I have a very understanding soigneur.
First to fall was Quatch Quest on December 7. Just the 2 hours 43 minutes of moving time, most of which was used up tackling the Alpe du Zwift at the end.
Four days later, after quitting a couple of times previously, Four Horsemen went the same way. 3 hours 37 minutes to cover 90k is slow going on Zwift but, by this stage, it was all about completing, not competing.
December 15 - the Mega Pretzel. This was when I started Zwifting into uncharted waters. More than 100k and 3 hours and 40 minutes on the bike. It was the day when the enormity of the challenge – and the enormity of the boredom – set in.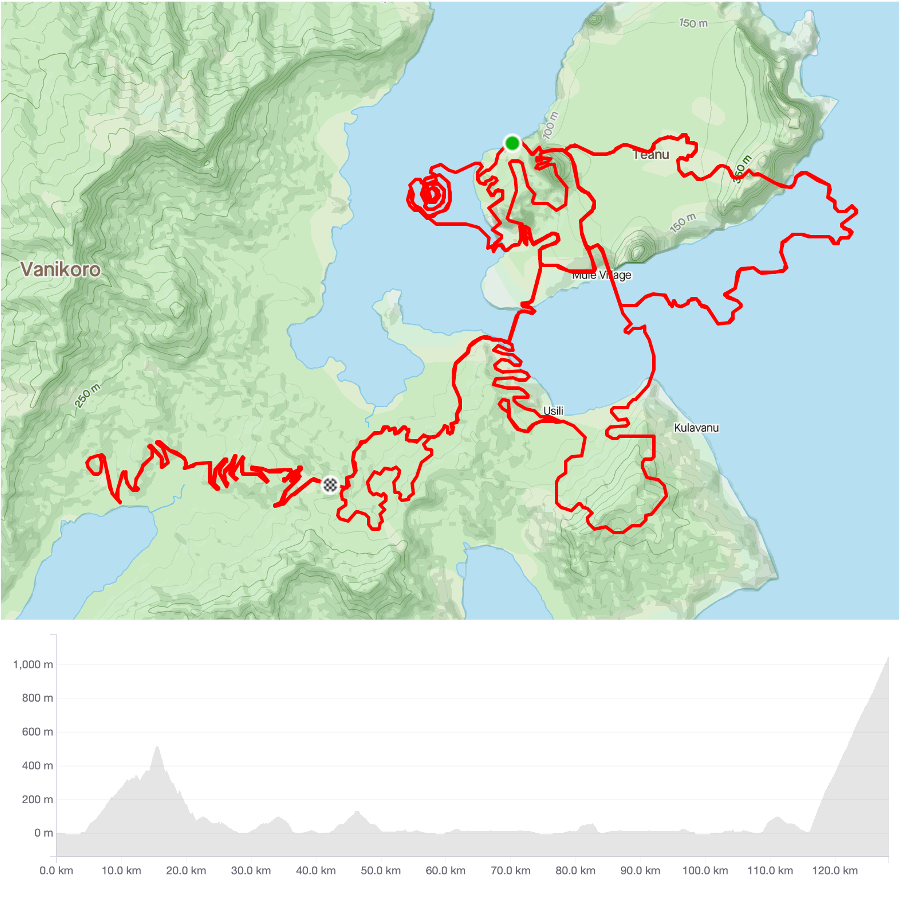 The Über Pretzel was nibbled rather than devoured on December 17 – cue a shudder – my biggest struggle since the Chilterns Challenge. A mammoth 142km and 2,387m of elevation, which took a snail-like 5hrs 25mins to complete.
That left just one to go, the PRL Full, and a whole two weeks to do it. But that was before the text arrived that evening to throw not just a spanner, but an entire toolbox in the works.
Super Saturday
Seeing the single tear roll down my flushed cheeks, my wife stepped up to the plate again. Selflessly sacrificing her own hopes for a relaxing Saturday close to Christmas, she promised to take our daughter out for a couple of hours so I could cross off all the four new routes in one day.
A Strava follower later asked which was my favourite out of Beach Island Loop, Ocean Lava Cliffside Loop, Serpentine 8 and Two Bridges Loop. I couldn't honestly say. I'd been so tunnel-visioned in just getting them done, I hadn't paid much, if any, attention to my virtual surroundings. I vaguely recalled the Mayan Bridge being kind of cool, but that was pretty much it.
The only thing that now mattered was the PRL Full – and, crucially, when London would next be a guest world. My circumnavigation window was narrowing.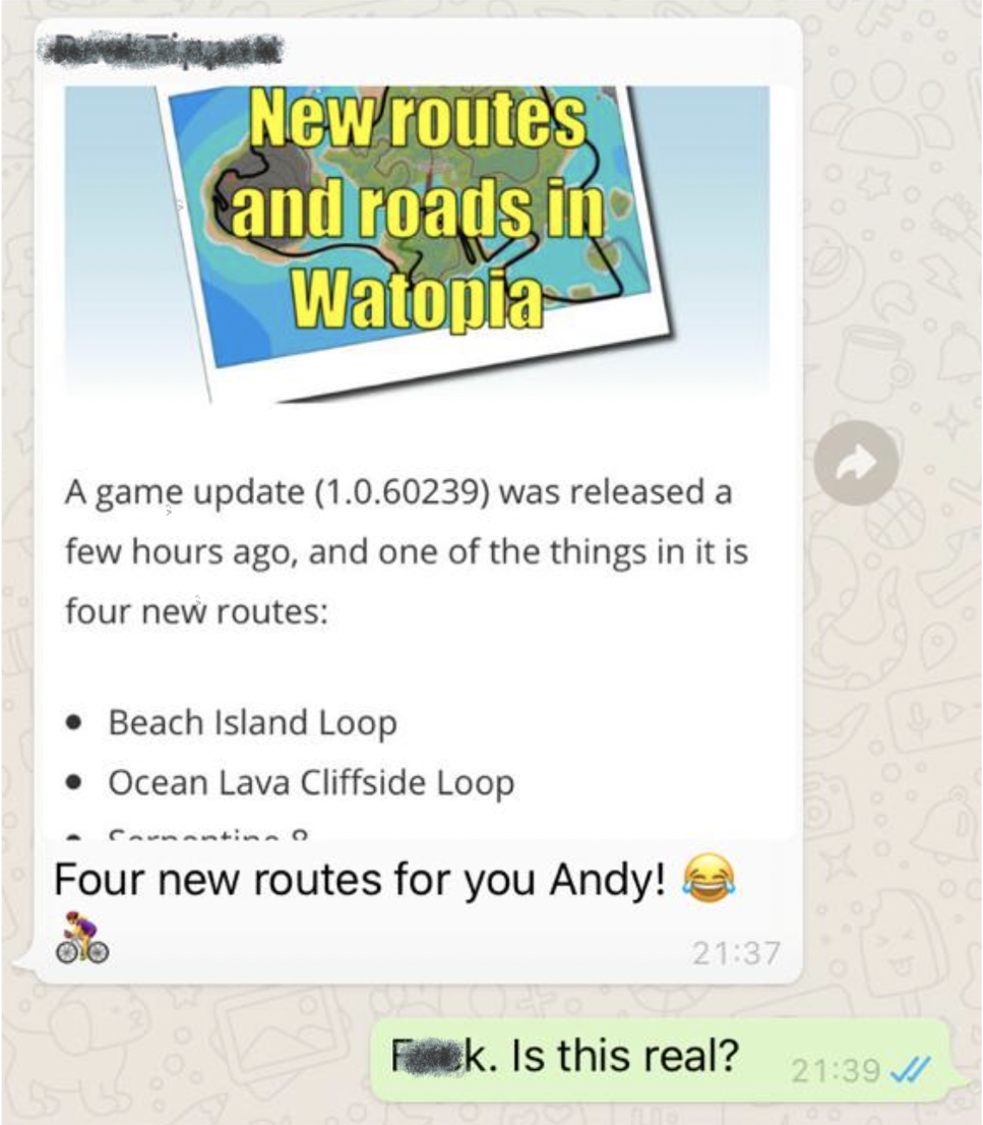 London calling
December 27 it was. I'd like to say the PRL Full was a glorious, fun-filled finale to my Zwift journey but that would be a blatant lie. It was a monotonous 11 ascents of Box Hill. 2496m of climbing over 173km. Something I just had to do, rather than had any desire to do.
By the fifth time up Box Hill, I needed a 15-minute break; by the seventh I required an hour's R&R, which included a visit to the local off-licence. Like much of lockdown, if I was going to do this, I wasn't going to do it sober.

Replenished by a few cans of Polish lager, plus a punchy IPA from a local brewery, the thighs and brain were suitably numbed to finish off the final 25k, with a much-needed glass of champers waiting for me at the finish. 6 hours and 10 minutes. I'd sweated through three bib shorts and four headbands, and the lounge smelled like a rubbish dump, but never has a glass of bubbly tasted so sweet.
Would I do it again? Most certainly not, I couldn't even look at the turbo for several days afterwards. But, then again, there are still a lot of Zwift badges to be earned...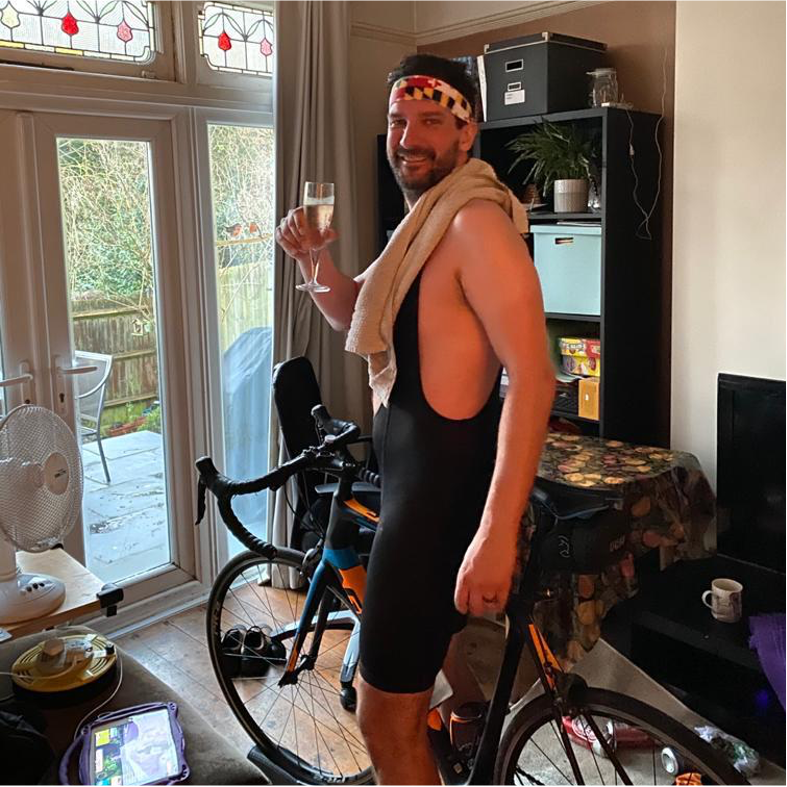 The other brother
Zwift is kind of like Crocs or margarine: innocuous enough, but capable of eliciting the most vitriolic reactions. It wouldn't surprise me to discover a militant faction of luddites, actively sabotaging bluetooth connections and running interference on domestic wifi. Operating with the pseudo-religious fervour their 19th Century counterparts reserved for destroying textile machinery. How else do you explain the increasing number of drop-outs on Zwift recently?
Most objectors seem to focus on the fact it's not 'real' riding. True, there was a time I refused to log indoor rides on Strava. I didn't want 'plastic' miles to count towards my annual totals. Even now it feels disingenuous to boost your elevation tally by climbing virtual mountains. And yet training indoors can be every bit as exhausting as riding IRL. If anything, I tend to go harder when confronted with nothing but the cold hard facts of my power output.
Maybe what's really eating at those left behind is the sense of abandonment. The competitive nature of Zwift is so compelling, the experience so utterly addictive, that once you see a friend taking trips to Watopia, you begin to wonder if they're ever going to come back.