Top 10 toughest cycling climbs in the London bergs
No one can claim the London bergs rival the peaks of Europe. But put a stint in up London's steepest hills and you'll find yourself languishing on Lactic Acid Lane rather than cruising up Easy Street.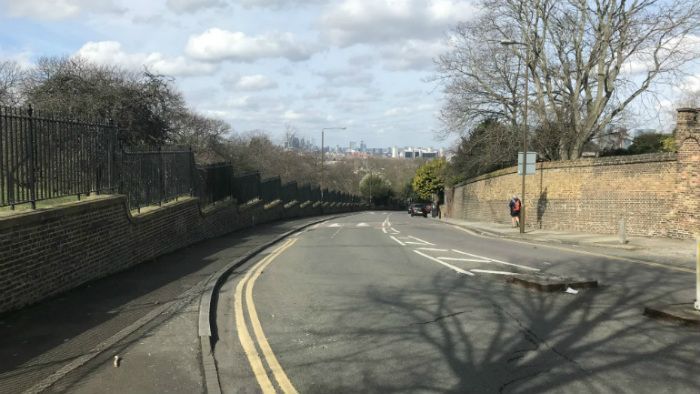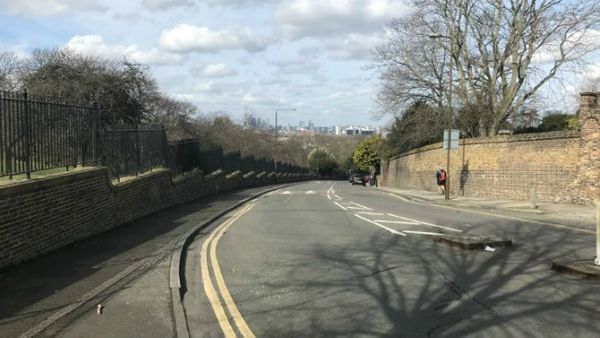 No one can claim London has hill climbs that remotely touch some of the monsters of Europe, other parts of the UK, or even our top 10s in Kent, Surrey and Sussex.
But that doesn't mean there aren't a few bullies hanging around on street corners, swigging a two-litre bottle of White Lightning and waiting to rob you of your cycling dignity.
It just depends on how you approach them. If you're an experienced climber or are happy to coast up them (and there's nothing wrong with that), then you might find them fine and dandy, scoffing over the southern shandies.
But if you're fairly new to cycling or want to set a Strava KOM, then we promise you'll find yourself on Lactic Acid Lane rather than Easy Street. Join the Broleur CC Strava club to see how you stack up.
So here are our top 10 toughest climbs in London - if you think we missed one then please make a suggestion in the comments section below and we'll see if it makes the list.
10. Mott Street
Mott Street is just outside of Chingford on the very outskirts of London in the Epping Forest. Could it be classed as solely an Essex climb? Probably/on the verge of definitely. Am I splitting hairs? Probably/on the verge of definitely. Do I give a monkey's? Definitely not. It had to be done.
Having examined it on Veloviewer beforehand, I knew it had a kick at around the halfway mark - the start and finish of the 2km are extremely gentle - so the plan was to be in granny gear and spin it up that part and then hit the big ring for the rest, as Strava stats are the be-all and end-all.
All good. Except there are two kicks - about 300m apart - and I was in way too hard a gear for the second one. Looking back, I should have just stayed in the big ring the whole time and adjusted accordingly.
Anyway, I'm even boring myself with these self-indulgent technicalities. All you need to know is there's a cracking little climb in the beautiful Epping Forest that should be on your to-do list.
And thanks to Nic Fripp, in the comments section below, there are another four little testers in Chingford itself for you to try - Friday Hill, Old Church Road, Kings Head Hill and, in particular, Mansfield Hill.
9. Plum Lane
Most Strava segment titles sound about as enticing as a mungbean salad but when I noticed that the 'Woolwich Wall' formed part of Plum Lane, it instantly grabbed my attention.
It also had the recommendation of Jess Anderson, David Hucks and Gary Williams as one to try, so I braved the A205 (a horribly busy road not designed for cyclists) to give it a go.
Plum Lane didn't disappoint. There's a fairly genteel opening before you hit the 'Woolwich Wall', which nears 20%. The road surface isn't great but just tell yourself it's only for 200m or so before it eases off and you can get back in the big ring to smash the last bit up Shrewsbury Lane, which joins up with Shooter's Hill.
8. Old Hill
Kudos, chapeau, or just an old-fashioned thank you to Daniel Vallins for pointing us in the direction of Old Hill in the comments section below.
Lying between Bickley and Chislehurst in south-east London, I thought I'd powered up it, only to find it was Summer Hill instead (that's a good one to try anyway, a starter before the main course).
Two pubs mark the beginning and (near enough) the end of the climb, which averages more than 9%. The Bickley, at the bottom, marks where you should start pumping the legs, and the Imperial Arms where you can pretty much pat yourself on the back for getting up to the top.
A max of 12.4% means it doesn't get stupidly steep but it doesn't really drop much below that for about 200m.
Another tester in the area is Logs Hill, which provides the double whammy of having a roundabout at the bottom, which means you start off with zero momentum, and the steepest part towards the top. It was a close call between Logs and Old, but the latter edged it.
7. Highgate Hill
Highgate is more frustrating than it's difficult.
If you don't get stuck behind a bus, then you'll probably get stuck at some traffic lights, which seem to appear every 100m or so, before you reach a set of roundabouts at the top.
It makes for a very stop-start, teeth-grinding affair and you'll have to be adept at clipping in and out quickly on an average 7% gradient.
On the plus side, you're close to the wonderful Highgate Woods and a great boozer called The Woodman.
6. Maze Hill
Maze doesn't possess the severity of gradient of some of its local rivals around Greenwich Park but what it does have in its favour is that it's leg sapping.
Looking at the profile, it isn't easily explainable, sort of like why a doner kebab maintains its appeal post-university, when you really should know better.
It turns into a bit of a crawl near the top, especially over the numerous speed bumps, and you'll be blowing but the view from the roundabout is just stunning. Croom's Hill, on the other side of the park, is also a good one to do.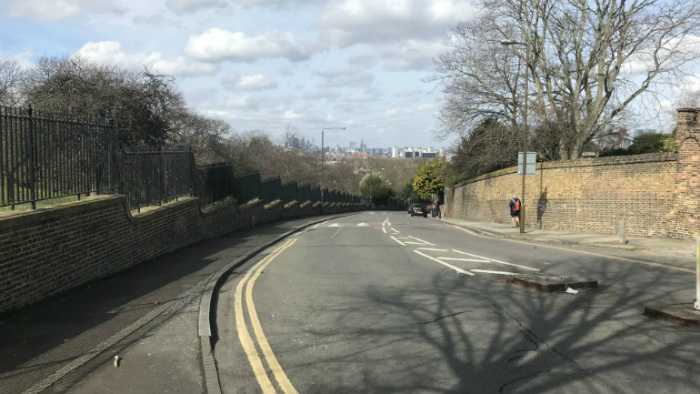 5. Point Hill
Thanks to Paul Gonzo on the Broleur Facebook group for this suggestion. It's tucked away near Vanbrugh Hill in Greenwich and I wouldn't have known about it otherwise.
'Where's Vanbrugh Hill?' I hear you ask. Well actually I don't as I'm writing this on the train to work, but I can imagine the absolute uproar in the burbs of Greenwich.
And there's no denying Vanbrugh is heinously steep at 18% - but only for about 100m. It does look daunting, rearing up like an unruly stallion, but it's honestly not as bad as it initially appears.
Point is Vanbrugh's bigger, badder, wiser and more handsome sibling (I clearly have younger brother issues I need to address). The really steep part lasts that bit longer and it's even narrower (hard to believe if you do Vanbrugh first), so if a car happens to be coming in the opposite direction, bon chance trying to maneouvre around it.
4. Anerley Hill
Before the other brother's move to Richmond, Anerley was the scene of many an epic fraternal battle, eventually becoming known as the #anerleychallenge. Maybe it's at No.4 because it has traditionally been done at the end of a long ride into Kent, but I reckon it's still a very tasty morsel.
If you head up from Elmer's End, there are four small hillocks to negotiate before the main event. The hill starts from the traffic lights, so you have to hope luck is on your side if you want to post a decent time. Ditto with the traffic, which appears to be bad almost 24 hours a day.
But it's a cracking challenge, a lot more difficult than it says on the tin, with little to no respite as you pass Crystal Palace Park on your right until you hit the traffic lights at the top.
You can take a well-earned rest, or stock up on cycling supplies, at Cadence. In close proximity, there's South Norwood Hill, Westwood Hill, Crystal Palace Park Road, Gipsy Hill and College Hill but Anerley is the pick of the litter.
Also within easy reach are a quintet of testers, in Central Hill, York Hill, Crown Lane, Valleyfield Road and Streatham Common North.
There is also the recommendation by Eugert Ajay Hoxha, in the comments section below, of Cypress Road.
It's just by South Norwood Hill and a one-way street so you have to come off Auckland Road. As Nick Cochrane observes, don't go there around school start/finish time as you'll be blocked by Chelsea tractors, but it's a very short, sharp climb and well worth a visit.
Oh and before I forget again, I was reminded that I'd missed out on another bevvy of beauties by the London Cycling Facebook group's Theresa Lewis, Jane Davis and Chris Townsend that I'd omitted Denmark, Knight's, Forest and Sydenham Hills from consideration. Again, though, I'll remain steadfast in my appraisal and back Anerley as the toughest.
3. Muswell Hill
North London is not Broleur's natural habitat. We usually break out in hives when we have to cross the River Thames and navigate Central London.
But if there are more hills like Muswell then we'll be making a few extra forays into the inhospitable north.
It's a gem. Wide enough with the bus lane so you don't feel hemmed in, steep enough at an 8.6% average that it's a great test, good road surface and, joy of joys, there's no traffic lights to interrupt you, so you get a straight run at it. It's everything that Highgate isn't.
Muswell gets even steeper towards the top - a roundabout - so make sure you haven't gone too hard at the start.
You've also got Alexandra Palace (Ally Pally) to your right, one of the cathedrals of darts, and this hill is a nine-dart checkout.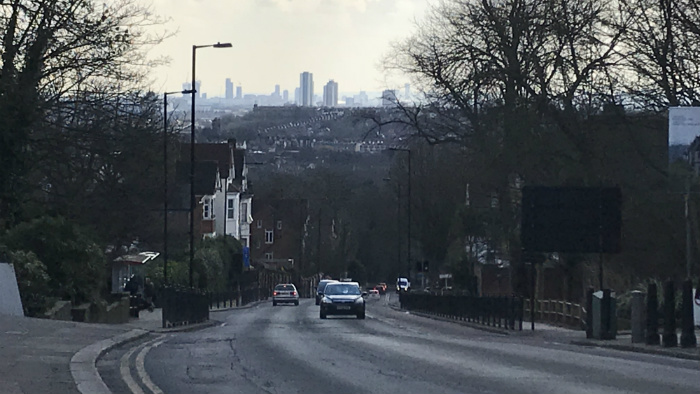 2. Swain's Lane
Made famous/infamous by the annual Urban Hill Climb, Swain's Lane isn't for the faint of heart.
Located in Highgate, the start is gentle enough, below 10%. But then it gives you a smack in the chops as you take a slight left, maxing out at a phlegm-inducing 26%. It's also a bit claustrophobic as you're walled in on a fairly narrow road.
Whether you've done some hard climbs at home or abroad, Swain's is still a really hard test – but (ooh, the controversy!) there is one that is even tougher...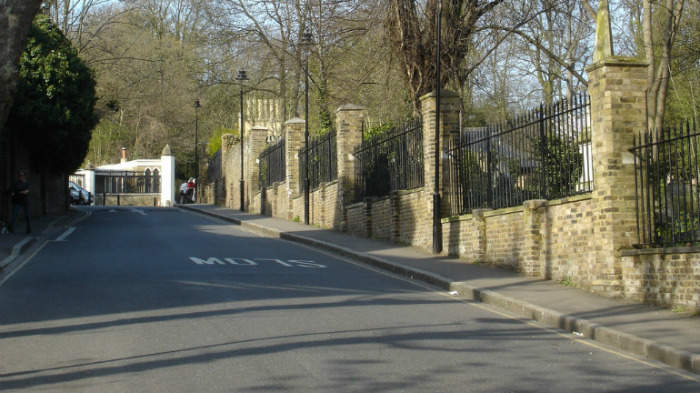 1. Canonbie Road/Westwood Park
These two roads virtually run alongside each other and so are virtually identical, just behind the awesome Horniman Museum.
On both, you can get a decent run-up to build up a good rhythm but once you reach the bend, that's when it really ramps up to 15-20% - I don't care what it says on Veloviewer, it definitely feels more than 14% - and it's a slog to the top that, unless you're a Chris Froome type of climber, will have you out of the saddle.
The other side of Canonbie, as Jane Davis of the London Cycling Facebook group points out, is shorter but even steeper, so give both a whirl if your legs can take it.
There is a good reward for your efforts though. Particularly on Westwood Park, take a breather at the top, look behind you and savour the splendid view of London below.
Out: Eglinton Hill
I looked up Eglinton on Veloviewer the night before my attempt and it appeared to be fairly easy. But appearances can be deceptive.
At just 0.6km long and with an 8.3% average (11% max), I thought I'd just barrel my way up it. Yet after turning left at the roundabout from Herbert Road in SE18 and trying to turn on the afterburners, I got bogged down and literally said out loud: "No way this is 0.6km!"
Apart from seriously needing to improve my self-banter, I was wrong. It is indeed 0.6km. Strava confirmed it afterwards. But it doesn't feel like it - maybe because the full Eglinton climb is 1.2km, although the second half is much gentler than the first.
It finishes with the junction to our No9, Plum Lane, so you could compare the two. There's also the testing Griffin Road nearby - which includes a mini-roundabout in the middle.
Both Eglinton and Griffin were suggested by Jess Anderson in the comments section, so do please weigh in with your thoughts.
Out: Shooter's Hill
You can attempt to head up Shooter's from either Welling or Greenwich but arguably the harder face is the latter.
It's a bit longer, more of a draggy climb and has a grenade (OK, maybe more of a firecracker) thrown in with a set of annoying traffic lights at the junction between the A207 and A205. No one enjoys a hill start if you happen to time it poorly. As it's an A road, you can almost always guarantee at least one close pass from an irate driver stuck behind a huffing-and-puffing Lycra-clad warrior.
Once you see the signs for the hospital on the right, you'll know you're over the worst of it.
Out: Nightingale Lane
It's short, it's steep, it leaves you in a heap, Nightingale, Nightingale!
Just outside the cyclist's dream of Richmond Park is this little nasty. I was a bit unnerved when I saw a bloke pushing up an e-bike, so granny gear is a wise option.
At 300m, it's not very long but it still packs a punch, particularly when you round the bend - it basically looks like you're scaling a wall.
And afterwards, you can do a few laps of Richmond Park and take on Sawyer's Hill and Dark Hill.
Out: Wimbledon Hill
This is the perfect example of when and how you tackle a climb deciding just how tough it is.
As a stand-alone berg, it won't bring you out in a cold sweat, at a manageable 6%. But throw it in near the end of RideLondon, with 90 miles plus Leith Hill and Box Hill in the legs, and it feels more like 26%.
It was clinging on to 10th place by its fingernails - think of Sylvester Stallone in Cliffhanger - but thanks to your suggestions, it has now been dropped screaming into the abyss below.
There are numerous nasties dotted around the area if you want to add some more to your plate, including Spencer Hill, The Downs and, if you'd also like to take a peek at the fabulous and iconic Wimbledon grass courts, Church Road.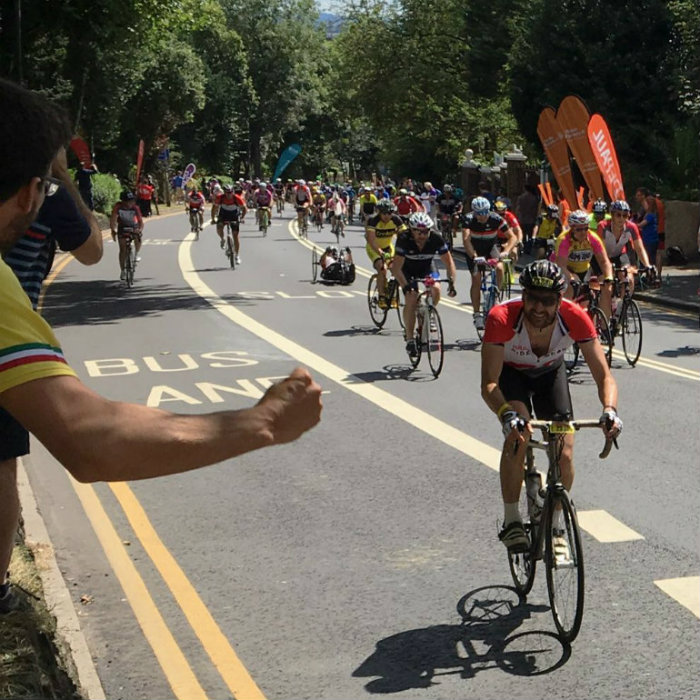 What top London cycling climbs did we miss?
Everyone has their favourite, which one's yours? If there's any we've missed, you can challenge Broleur to ride it and we'll post the videos on Facebook.